Volvo's Polestar performance cars to get four-cylinder power
Volvo's performance brand Polestar is looking at smaller engines as part of range revamp before 2019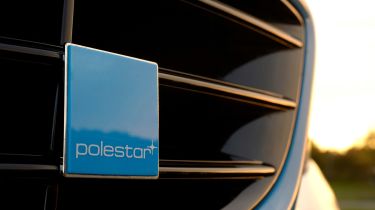 Volvo's Polestar brand will follow Volvo's philosophy of using lighter four-cylinder engines when new models launch as part of a range revamp. Like the S90, V90 and XC90, the next performance Volvo is set to feature a highly-tuned four-cylinder unit.
Auto Express tested a 450bhp prototype four-cylinder engine in 2014, which will make an appearance in a future Polestar model - possibly the new S60 saloon we'll see before 2019. Asked about that engine, Volvo design director Thomas Ingenlath told us "There is always some room for play. Using the Polestar brand could be a good idea."
Powertain manager Olle Fast told us that the 450hp prototype engine is definitely viable for a production car, too. "It's one way of Volvo saying that the current powertrain line-up has potential to grow," he told us.
As the SPA platform that underpins the recently-launched 90 range as well as the upcoming new 60 range was built to accomodate electric power from the start, we could also see electric motors used in a performance context as well.
Fast also confirmed that the 1.5-litre three-cylinder engine will make its way into the 60 and 90 ranges. We'll also see a rugged Cross Country variant of the V90, and there's potential for an S90 version as well. After that we'll start to see the new 60 cluster, with the XC60 SUV, S60 saloon and V60 estate all set to be revealed before 2019.
Are you looking forward to Volvo's revamped range of cars? Let us know below...