Next Volvo V40 to get VW-style platform tech
The next generation of small Volvos will include an XC40 crossover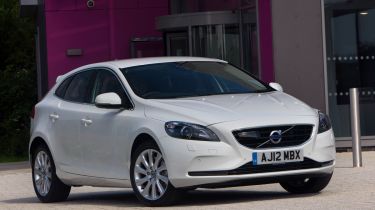 Volvo has confirmed that it will be developing a new small car platform to rival the Volkswagen Golf MQB technology that also underpins cars ranging from the Skoda Octavia to the Audi A3.
Volvo's as yet unnamed new architecture will be developed jointly with Geely Autos, the car making arm of Volvo's Chinese owners Geely Holdings, at a new R&D centre in Gothenburg, Sweden. Last month Volvo announced an in-house Scalable Platform Architecture that will underpin everything from the new XC90 to the S60 saloon.
Volvo's R&D boss, Peter Mertens, told Auto Express that four versions of the new platform will be developed, paving the way for a new small crossover model probably badged XC40: "We will make low roof and high roof versions, for premium Volvo models and non-premium Geely models."
Mertens also reiterated Volvo's statement that all its engines will be four cylinders or less in future, with three-cylinder engines planned for smaller models. In order to keep costs down, he said that much of the engine mounting structures across all models will be the same.
Like the VW MQB, Volvo's new platform will be modular to allow for different lengths and widths of vehicles to be created, with the ability also to fit different rear suspension set-ups, like a multi-link or torsion beam system.
With the current V40 only being launched last year, Mertens was quick to stress that we wouldn't be seeing any new Volvos on the new platform any time soon. "We're about six to seven years away, moving on from the V40," he said.