How to choose a kids' ride-on car 2018 - ten options from £33 to £100
Buying a new ride-on car for your child? We pick out some of the best online examples to help you find one that's ideal
Youngsters will receive all manner of presents over the course of their childhoods, but few gifts are quite as special as that first set of wheels. And thanks to the availability of ride-on cars, this milestone can be passed at virtually any age - even when tots are still learning to walk.
Whereas a pedal go-kart or toy electric car might be beyond the capabilities of the smallest children, a ride-on car can introduce them to the joys of driving without the danger of operating a power supply or the need to work pedals.
• How to choose a pedal go-kart 2017
This means ride-on cars will only ever go as fast as they can be pushed, either by the rider, or by a supervising adult.
Another boon is that some ride-on cars are designed to be replicas of actual road cars, so if your son or daughter has a favourite vehicle, they could well be riding round on one sooner than they imagined…
Ride-on cars - things to look out for
The thing to remember about ride-on cars is that they are predominantly designed for youngsters, with most catering for children weighing in the region of 20-30kg. Beyond that, there are few options on the market as by that stage most will upgrade to a pedal go-kart or electric car.
Nor are ride-on cars typically built for outdoor use: while they might survive smooth surfaces and a playground, they're less likely to fare well on muddy or wet terrain. So if you're planning on letting your kids loose off-road, you may need to look elsewhere.
While speeds achieved on ride-on cars rarely exceed walking pace, safety will still be your primary concern. Therefore, you'll want to look out for features intended to make ride-on cars less dangerous to use: plenty of models will incorporate rear anti-tip devices and seat belts as part of their design, while others provide guard rails as well.
Build quality is the other key factor. Plastics are unavoidable in this section of the market, but beware of manufacturers who take the use of vulnerable materials to the extreme. It's always better if you can inspect a ride-on car in person before buying, but if you can only buy online, look out for the CE Marking which shows the product conforms to EU requirements.
Scroll down to see a selection of ride-on cars available across a range of price brackets…
Baby Walker
Price: £32.99Suitable age: 12 months and up
Maximum rider weight: 25kgAssembly required: Yes
The Baby Walker ride-on car is pitched as a 3-in-1 product, catering for babies (thanks to the removable safety rim) and then tots and small children. The safety rim locks the steering wheel in place to give adults full control, but it can be used to operate the front wheels once parents feel confident enough to let their little ones loose. Storage and a horn also feature, making this ride-on car a good all-rounder.
Buy it on kinderplay4kids.co.uk here
Bentley Continental GT
Price: £34.99Suitable age: 3-7 years
Maximum rider weight: 30kgAssembly required: Yes
At £34.99, this might just be the cheapest Bentley in the world. A storage compartment lies beneath the seat, and the rear is fitted with an anti-tip device to prevent nasty falls. Buttons help enhance the experience by operating music and sound effects, and the manufacturer's weight limit of 30kg suggests this ride-on car is sturdier than most. A great option, especially if you already own a Continental GT.
Partnership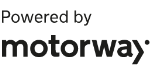 Need to sell your car?
Find your best offer from over 5,000+ dealers. It's that easy.
Mercedes Benz AMG SLS
Price: £34.99Suitable age: 3-7 years
Maximum rider weight: 23kgAssembly required: Yes
Another RideStar product, this Mercedes-Benz AMG SLS bears similarities to the Bentley model above. It too features and anti-tip block at the rear, storage under the seat and sound effects providing by the steering wheel. It has the same recommended age range as well, although the maximum rider weight is 7kg lower, meaning kids may outgrow it more quickly…
Ferrari 458
Price: £37.97Suitable age: 18-36 months
Maximum rider weight: 20kgAssembly required: Yes
This Ferrari 458 imitation has some great little details, such as the brake callipers and the dials on the steering wheel. A horn and an anti-tip device are present, while the leather seat adds a level of exclusivity normally reserved for road-going Ferraris. But while it's relatively cheap at under £40, it doesn't have quite as many features as other models.
Buy it on charlesbentley.com here
Step 2 Whisper Ride
Price: £47.95 approxSuitable age: 1.5-4 years
Maximum rider weight: 22.6kgAssembly required: Yes
This ride-on car has lots of features, including a seat belt, two cup holders, a parent handle and a boot compartment for other playtime tools. The fold-away handle means the is ride-on car can also be stowed easily for transport 'anywhere', although like it's cheaper rivals, it's probably best used indoors.
Frozen Musical Winter Coach
Price: £49.99Suitable age: 1-6 years
Maximum rider weight: N/AAssembly required: No
The motion picture Frozen has become a worldwide phenomenon since its release in 2013 - and among the available merchandise is this themed ride-on car. Aimed at children aged 1 to 6 years old, it can transform into a wagon for a selection of smaller toys, and will even play the first few bars of the movie's most famous song. Only worth considering if you can put up with 'Let It Go' on repeat…
PlasmaCar Ride-on Car
Price: £52.99Suitable age: 3 years and up
Maximum rider weight: 100kgAssembly required: No
As the design makes clear, this is a different kind of ride-on car. Fitted with five wheels - three at the front and two at the rear - the PlasmaCar is all about changing direction. Reaching 'exhilarating speeds of 6mph', the manufacturer claims a maximum support weight of 100kg, boasting that parents and grandparents can have a go. Which, let's be honest, you'll want to…
Little Tikes Cozy Coupe
Price: £59.99Suitable age: 1.5-5 years
Maximum rider weight: 22.7kgAssembly required: Yes
The Little Tikes Cozy Coupe ride-on car is probably the most recognisable on the market, having been on sale since the year dot. A handle is cut into the roof for adult supervision, and the floor is removable so that children can only push themselves along once they're deemed ready for it. The frame meanwhile will help protect against knocks and scrapes, while the functioning doors offer kids the sensation of being inside the car, something few others on this list can match.
Buy it on littletykes.co.uk here
Little Tikes Cozy Coupe Dino
Price: £59.99Suitable age: 1.5-5 years
Maximum rider weight: 22.7kgAssembly required: Yes
Not convinced by the standard Cozy Coupe? How about a dinosaur version instead? Based on the same design as the traditional Cozy Coupe model above, this Dino iteration promises to let young imaginations run wild with its prehistoric theme.
Buy it on littletykes.co.uk here
Step 2 McLaren 570S
Price: £99.99Suitable age: 1.5-4 years
Maximum rider weight: 22.6kgAssembly required: Yes
As far as design goes, this McLaren 570S replica looks fantastic, and your son or daughter will no doubt be the envy of the playground. This ride-on car comes with features such as a seat belt, storage compartment, drinks holder and adult handle, although like many others, the steering wheel is a pretend one.