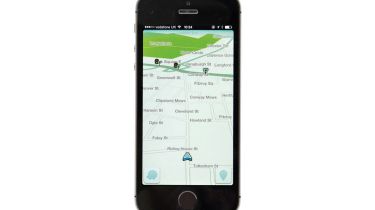 Price: Free | Available on: iOS, Android, Windows | Maps: Offline
Waze is our pick of the free apps due to its integration with traffic services. It relies on reports and jam data from other Waze users, and is surprisingly accurate, plus it gives a choice of alternative routes instantly if it knows there's traffic.
You can even see other users' live jam reports at the Waze website. Muffled voice instructions are the only letdown.