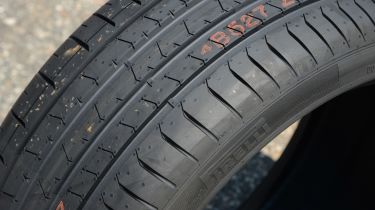 A long time coming, but this tyre was well worth the wait
This is the latest version of the P Zero, not that you'd know it by the name. Unlike its rivals, it doesn't add a number to indicate a newer design. And this version has been a long time coming, as the outgoing tyre was a test winner back in 2008.
There have been revisions since, but this is the first time the Pirelli has been totally new since its test win. In fact, it's three new tyres, as there are variants targeted at different types of car and application, in line with the brand's Perfect Fit strategy.
We tested the replacement tyre in this size designed for a wide range of cars. Drivers may have been waiting a while for the P Zero to arrive, but it has been worth it.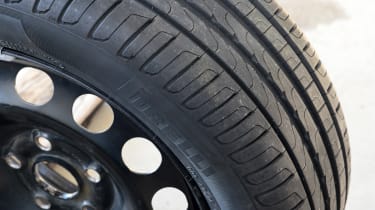 As you expect from a new tyre aimed at the mass market rather than the sporting one, fuel economy is special. It topped previous pace-setter Goodyear and it's all been achieved without compromising the wet grip – the usual trade-off for low rolling resistance. It won the cornering test and was on the podium around the handling track. Through a series of turns, it was well controlled and progressive, and although grip was gradually lost as lock increased, turn-in was sharp.
There was a similar feeling on the dry track, where it finished third. It wasn't as lively as the Continental, but worked well in the early parts of corners, with decent traction.
Buy the Pirelli P Zero from Black Circles
| | | |
| --- | --- | --- |
| Price | £101.56 | |
| Dry handling | 99.50% | =3rd |
| Dry braking | 97.70% | 4th |
| Wet handling | 99.30% | 3rd |
| Wet braking | 92.70% | =4th |
| Wet cornering | 100% | 1st |
| Straight aqua | 98.60% | 4th |
| Curved aqua | 88.30% | 7th |
| Rolling resistance | 100% | 1st |
| Cabin noise | 100% | 1st |
| Overall | 99.10% | 2nd |