Best wash brushes 2018
Get scrubbing with these attachments for your hose
Buying and storing a pressure washer can be a bind, and if you don't need all that blasting power then a brush on your garden hose could be a cost-effective way to go. This method scores over manual washing; it's often quicker, there's plenty of water to reduce the risk of scratching and you don't need two buckets.
• Best microfibre cloths and drying towels 2018
Hand brushes are fine for most hatches and saloons, but for 4x4s and people carriers an extending handle will be more useful. So which is the one to speed up your car washing? We plugged in four of each to find out.
How we tested them
We looked for easy-to-use taps, tight, leak-free connections, and how well the water was directed on to the car. Solid build quality was important, especially on the extendable designs, and bristles had to be tough enough to shift dirt and grime but sufficiently soft to be kind to paintwork. For cleaning, we worked on large body panels as well as the more awkward areas: grille, under wheelarches, around name badges and alloy rims. All brushes tested used half-inch BSP Hozelock-style quick-release connectors and on/off switches; useful to save walking back and forth to the tap.
Verdict
Our choice of hand brushes is the light, practical and cheap Filmer, with the Draper 85068 taking extendable honours. The Kent pairing comes a close second in both categories.
Hand brushes
1. Filmer Car Brush 18797
2. Kent Super Car Wash Brush
Extendable brushes
1. Draper 3M Telescopic Washing Brush 85068
2. Kent Professional Telescopic Flow Thru Brush
Hand Brushes
Filmer Car Brush 18797
Price: £4.16Rating: 5.0
At a mere 162g, this is the lightest product here and over 40 per cent lighter than the heaviest hand brush (Halfords). Despite that it doesn't feel flimsy, and although it doesn't appear to have an on/off switch, in fact it has full, variable water control simply by turning the lower part of the handle. It was a pleasure to use, with the water passing into most of the bristles, and its narrow design made it perfect for getting into alloy spokes. Having the best price here was a bonus.
Kent Super Car Wash Brush
Price: £4.68Rating: 4.5
A decent brush from car-care specialist Kent, this has bristles that are pretty much ideal for effective cleaning power without harming the vehicle's paintwork. Tipping the scales at 213g, the Super Car Wash Brush is hardly a heavyweight, and it worked well on our test vehicle, getting into the tricky areas around the vents, headlamps, door mirrors and alloy wheels. The on/off tap is part of a separate section that can be removed if required – which would be handy if it were to develop a problem or if you want to save 35mm in length. It lost out a little on price and water control to the Filmer, though.
Proplus Wash Brush Super 150641
Price: £10.50Rating: 4.0
The Proplus Wash Brush Super 150641 is visually very similar to the Kent Super Car Wash Brush (left), at almost exactly the same length and weight. However, the on/off tap is simply a piece with the brush, rather than being a separate unit. The Proplus worked well with our Hozelock hose connector, but not with the Halfords version – which was odd, but emphasised that not all fittings are equal. It was easy enough to use and, being narrow, worked well in the alloy wheels. However, we thought the bristles were a bit too soft for some of the heavier marks, and the price is much too high.
Halfords Flow Through Wash Brush
Price: £11Rating: 3.0
Partnership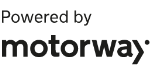 Need to sell your car?
Find your best offer from over 5,000+ dealers. It's that easy.
Halfords' Flow Through Wash Brush is really well made – albeit the heaviest product here, weighing in at 287g. The unusual design puts the head at the top of the handle, making it more instinctive to use. We liked the comfortable, soft-rubber grip with perfectly placed finger cut-outs, along with the on/off rocker switch positioned directly under the thumb. However, we found it extremely difficult to get the connection to lock in place correctly, even when we swapped it for the one supplied with the Halfords Long Reach Extending Car Brush (below). And being the dearest hand brush on test didn't help the Flow Through's cause.
Extendable Brushes
Draper 3M Telescopic Washing Brush 85068
Price: £17.22Rating: 5.0
With an extended reach of 3m, the draper is the only one here to feature three tubular sections: 30mm, 26mm and 22mm respectively. At 1.3m it was reasonable to use when fully compressed, while extending the second section took it to 2.1m - which would be enough for just about any car. Pulling out the final section gave the full 3m, and would mostly be used for roofs or maybe a caravan. Despite its size and excellent build quality, it isn't heavy - at 1.4kg, a touch less than the Kent - and the price is good.
Sakura Telescopic Washbrush
Price: £21.39Rating: 4.5
The Sakura follows the basic design of the other extendable brushes – two aluminium tubes (25mm and 22mm) with twin foam handgrips and featuring an on/off tap above the hose connector. It's another lightweight – over half a kilo lighter than the Draper – although its max length is shorter, at 2m. Its 1.2m compressed is about all that's required for a typical hatchback, and fully extended would be good for most larger cars. A bit too expensive, but the spec is good and its brushing performance was great.
Kent Professional Telescopic Flow Thru Brush
Price: £19.77Rating: 4
We found similarities here with the Draper: although the Kent is two,rather than three, sections, they are the same-diameter alloy tubes. At 2.5m overall and with a comoressed length of 1.5m, it worked well on our test cars, and we didn't need to use it at full stretch. The actual brush head is narrower than the others at 195mm but, in fact, the bristles extended around each end and proved very useful in applying pressure to small areas. A great brush that lost only a few points to the Draper. 
Halfords Long Reach Extending Car Brush
Price: £30Rating: 3.0
The Halfords is the only brush to come with its own hose connector an extra adaptor, required if you wanted to use the variable (and optional) water control. The connection still wept a little as we used it, however. With a compressed length of barely a metre and a wright of only 916g, the long reach Extending Car Brush was very wieldy, and we liked the rubber blade on the brush edge and the option to use soap sticks. But at 1.6m fully extended, its the shortest extendable we tested, and its price makes it far too expensive for its limitation.
Thinking of upgrading your lightbulbs? then check out our Best Bulbs 2018 product test...