Hankook Winter i*cept RS2 review
The Hankook i*cept RS2 puts in a strong performance - a great all-rounder, although slightly noisy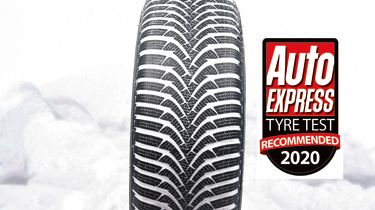 In association with

This is the fifth time we've tested the i*cept RS2 and it's back near the top with a third second-place finish. The result goes some way to correcting the ninth place in last year's test, where its usual effectiveness on snow had deserted it. 
It couldn't match the clean sweep of snow tests it secured when we last tested this size in 2018, but it was a close fourth in Ivalo. It was best around the handling track, where it needed time to grip on lock, although when it did it could trigger rear movement if care was not taken. 
The snow performance was backed up with a second place overall in the wet, with strong finishes in both shallow and deep water, and a quintet of podiums. It topped the times in the circle test and was a very close second at the handling track, where it felt sharp. Good front-end grip lasted well as the steering increased and, unlike some rivals, it was matched by the rear, which stayed in line off throttle. 
It was close to the best in the dry but, as we've seen before, it is not the most economical tyre, using around two per cent more fuel than most rivals.
We say: Return to form for the Winter i*cept RS2, although this time that's more due to its performance in the wet rather than on snow.
Blackcircles.Com says: Motorists who have ordered this tyre in the past have left positive reviews. The feedback highlights the tyre's performance on snow, plus improved comfort and good fuel economy.
| | | |
| --- | --- | --- |
| Overall | 93.3% |   |
| Snow braking | 96.4% | 4th |
| Snow traction | 98.4% | 4th |
| Snow handling | 99.6% | 3rd |
| Straight aquaplaning | 98.3% | 2nd |
| Curved aquaplaning | 99.10% | 3rd |
| Wet braking | 97.7% | 2nd |
| Wet handling | 99.9% | 2nd |
| Wet circle | 100% | 1st |
| Dry braking | 96.2% | Equal 4th |
| Rolling resistance | 79.6% | 7th |
| Cabin noise | 98.1% | 7th |
| Price | £74.70 |   |