Alfa Romeo returns to F1 as Sauber's title sponsor
The multi-year deal will see the Alfa Romeo name return to the Formula One paddock after a 30-year absence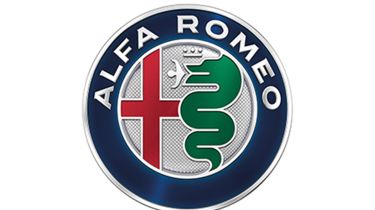 Alfa Romeo will return to Formula One next year having announced a 'multi-year' partnership with Sauber as title sponsors. The Swiss-based constructor will enter the 2018 Formula One campaign as Alfa Romeo Sauber F1 Team.
The two parties agreed a technical and commercial partnership, with next year's Sauber F1 cars bearing the Alfa Romeo logo. Ferrari will supply up-to-date power units for the team having supplied Sauber with 2016 power units during this year's campaign.
• Aston Martin deal with Red Bull F1 team confirmed
Fiat Chrysler Automobiles CEO Sergio Marchionne, said: "This agreement with the Sauber F1 Team is a significant step in the reshaping of the Alfa Romeo brand, which will return to Formula 1 after an absence of more than 30 years."
It's been a busy year for Sauber, who initially struck a deal with Honda as their engine provider for the 2018 season. But in July, Sauber reverted to Ferrari power after Monisha Kaltenborn was replaced by Frederic Vasseur as team principal.
Alfa Romeo has a steep history in Formula One, having won the inaugural Formula One world championship back in 1950 courtesy of Giuseppe 'Nino' Farina. The following year Juan Manuel Fangio took his first of five world championships driving an Alfa Romeo 159 before Alfa withdrew from the sport.
It returned as a factory team in 1979 and ran until 1985 with little success, but enjoyed a strong partnership with the Brabham team as engine suppliers. The infamous Brabham 'fan car' was powered by an Alfa Romeo flat-12 engine and took two victories during the 1978 season with then two-time F1 champion Niki Lauda.
Alfa Romeo's last appearance in Formula One was during the 1987 season, when Italian constructor Osella ran an out-dated and unreliable Alfa Romeo engine that finished one Grand Prix. The team used the engine in 1988 but rebranded it as its own, thus ending Alfa Romeo's involvement in Formula One before the Italian marque returns in 2018.
Are you excited at the prospect of seeing Alfa Romeo in F1 again? Let us know what you think of the announcement in the comments...