Alfa Romeo leasing deals 2021
The best Alfa Romeo leasing deals available now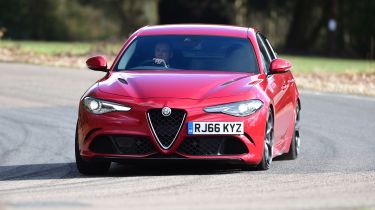 Alfa Romeo is a strange brand. It has for many years struggled with the fact that lots of motorists admire its cars, but too few actually want to buy one. It's  a vicious circle that has been born out of a breathtaking heritage but, more recently, shoddy engineering. Now however, Alfa Romeo is very much following in Volvo's footsteps and enjoying a period of rebirth.
If you trace it back, this success appears to stem from the Giulia Quadrifoglio. Since the 503bhp performance saloon was released and consequently met with rave reviews, the brand has launched the Stelvio SUV, which again was again met with positive reviews.
The good news is that Alfa Romeo offers lease deals on both of its two most desirable models, so scroll down and take a look. Don't forget though, that unlike PCP deals, a PCH does not give you the option of buying the car at the end, so you may well have to part with your beloved Alfa.
Alfa Romeo leasing deals 2021 
Alfa Romeo Giulia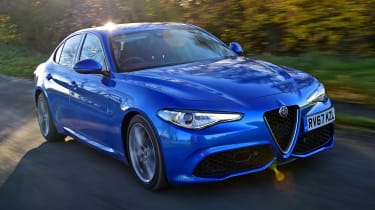 The Alfa Giulia is one of the best looking small executive cars around, and some would go so far as to say it oozes with glamour. With a monthly payment of £395 backed up by a deposit of £3,555, some of that glamour could be rubbing off on you.
Model: Alfa Romeo Giulia 2.0 200hp Sprint
Monthly payments: £395
Initial rental: £3,555
No. of payments: 47
Annual mileage: 6,000
Excess mileage: Charges apply
Alfa Romeo Stelvio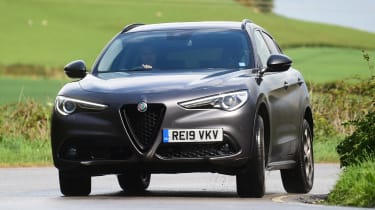 Oozing with style and an engaging drive is what all SUVs drivers long for, and that is exactly what the Alfa Romeo Stelvio offers. The 198bhp 2.0 Sprint is a tempting prospect with monthly payments of £535, or with an extra £800 deposit you could upgrade to the 278bhp Veloce Ti for £625 per month.
Model: Alfa Romeo Stelvio 2.0 turbo petrol 200hp Sprint
Monthly payments: £535
Initial rental: £4,815
No. of payments: 47
Annual mileage: 6,000
Excess mileage: Charges apply
Manufacturer leasing deals
Have you ever leased a car? Let us know what you think of leasing deals in the comments section below...
Read more of our best car recommendations...