Renault's Alpine brand could get Mercedes-AMG power
Renault hints that it could turn to Mercedes-AMG in the hunt for performance engines to power its Alpine range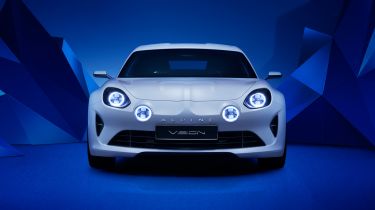 Renault has hinted that it could do a deal with Mercedes-AMG to supply engines for its reborn Alpine brand. The French company, along with Alliance partner Nissan, has an agreement in place with Mercedes owner Daimler to co-operate on platform and drivetrain sharing and that relationship could be expanded further as Alpine continues to evolve.
The sporty Alpine brand will be officially reborn later this year with a production version of the recently unveiled Alpine Vision mid-engined two-seater concept. More models will follow, and Renault's executive vice president (product and planning) Bruno Ancelin suggested that Alpine could look to Mercedes technology to power them.
When quizzed on Alpine's relationship with Renaultsport, Ancelin admitted: "We have to reduce the diversity of the engines we will use [across Renaultsport and Alpine], which is not against Alpine having a line-up of high-power engines.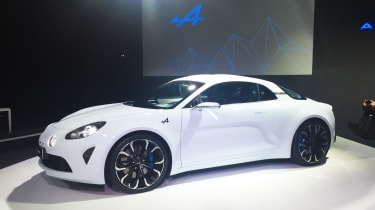 "We have two solutions. Either we take one that is available in the Alliance and we fine tune it for more power. Or we can buy on the market. I heard in the presentation of the new DB11 from Aston Martin they are buying their V8s from AMG. That is possible, too. We have some cooperation with Daimler. We can buy engines on the market – there is no problem to share that."
The six-cylinder engine Mercedes is using in its new AMG 43 models might be a good fit for the bigger cars in the Alpine range. These are likely to follow the brand's relaunch with the Vision concept-based two-seater that will be powered by a turbcharged four-cylinder engine.
And as a pointer to what we might expect from Alpine's future models, Ancelin said: "We could have coupe, cabriolet, we could have a hatchback; we could have everything that is usable in a sporty brand."
Do you like the idea of Renault Alpines with Mercedes-AMG power? Let us know in the comments section below...