Trust Auto Express car product tests
Just as we are with car reviews Auto Express is the leading authority on the testing and rating of car and motoring related products. Here's why.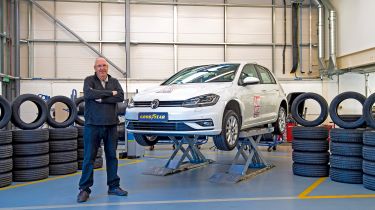 The Auto Express website includes a huge library of in-depth product tests on car and motoring related products of all descriptions. From car tyres to dash cams, wipers and wax, we cover it all and we do it in greater detail than anyone else. 
In most of these tests, how we go about assessing products is, for space reasons, restricted to just a paragraph or two. However, you can be sure that all our tests are thorough and independent, and not influenced by commercial pressures in any way. Every rating we give on a product is based on the result of detailed testing, with no exceptions.
Testing is only of merit if it is valid and repeatable. Our tests have been developed in several ways. For items such as tyres or headlamp bulbs, we rely on the expertise of a test host, who has developed techniques and facilities over many years. We either use these criteria or adapt them to a consumer rather than a producer point of view, but our assessments remain independent and are based on how the professionals in each field operate.
The second main way of developing a test is from the end-user's view or the car owner in the accessory shop. Essentially it answers the question: what do I want from this product and how should it perform? Our test team – which has decades of experience in assessing products, and even longer using them in anything from restoration to motorsport or just keeping an ageing fleet on the road – then comes up with a way of getting the answer.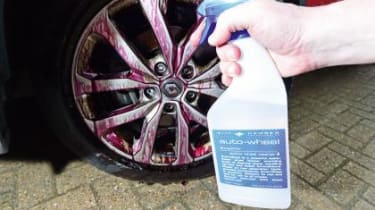 This is often done by listening to experts in each field and making our own decision on the key factors. Our car care tests were developed after many visits to the industry's leading players and time spent in their R&D departments to see how they develop their products and benchmark them against those of rivals.
In the tools sector we use the same international standards that producers benchmark against when looking at new products or ensuring quality control.
These tests take the top products in a particular sector and test them all back-to-back in controlled conditions. They would not happen without the help of the manufacturers supplying samples of their products. And if the companies making the products thought our tests were not independent or not carried out professionally, that vital support would not continue.
Auto Express product tests are respected and trusted within the industry and you can trust them to recommend the best ways to spend your car accessories, parts and tools budget.