Aston Martin launches Project Neptune submarine
In collaboration with Trident Submarines, Aston Martin unveils a limited edition underwater submersible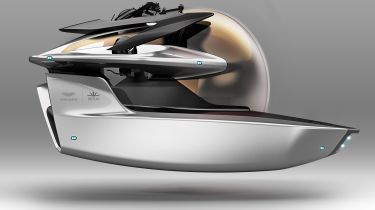 Aston Martin has revealed a design concept titled Project Neptune, produced in collaboration with submarine company Triton.
The partnership is the first project under the British manufacturer's design offshoot department Aston Martin Consulting (AMC) that was formed last year. It combines Aston Martin's bespoke design with the knowledge and expertise of Triton Submarines, a company established in 2007 in Vero Beach, Florida, specialising in submersible underwater vehicles.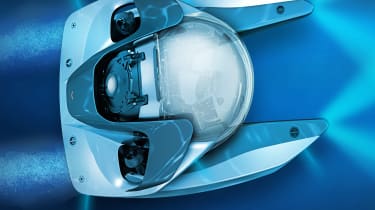 Based around Triton's three-person platform, AMC designed the new body and will oversee development of the limited edition personal submarine, which is aimed at mega-rich superyacht owners. It's not known how many will be produced but numbers will be limited.
• Aston Martin AM37: riding the waves in Aston's £1m powerboat
The Trident submersible isn't Aston Martin's first nautical-themed product. Last year the brand unveiled the AM37 powerboat at the Monaco Yacht Show, which was built in partnership with Dutch boat maker Quintessence Yachts.
The surprise collaboration between Aston Martin and Trident Submarines comes just days after the British marque made a notable partnership with the Red Bull Racing Formula One team as the Austrian constructor's title sponsor from next season onwards.
Would an Aston Martin submarine be on your list if you won the lottery? Let us know below...