Aston Martin replaces Tobias Moers with former Ferrari boss
Amedeo Felisa takes over from Tobias Moers as Aston Martin chairman Lawrence Stroll rings the changes.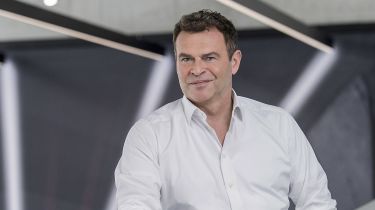 In a surprise move, Aston Martin has announced the departure of its chief executive Tobias Moers with immediate effect. Moers will be replaced by Amedeo Felisa, a former chief executive of Ferrari who was already sitting on the Aston Martin board of directors. 
In a statement to the stock exchange Aston Martin said that Moers will; "leave the Board of the company with immediate effect and support the leadership team with a smooth transition until the end of July. The Board is grateful for all that Tobias has contributed during his time at Aston Martin, setting the company in the right direction, building new foundations and improving its operations."
Rumours of discontent have been circulating around Aston Martin for some time after a series of high profile departures from the company in recent months. Moers had been tasked with implementing a comprehensive overhaul of the business having been employed two years ago as both chief executive and chief technical officer by Aston Martin's executive chairman Lawrence Stroll. Moers arrived from Mercedes-AMG where he had built a reputation for his engineering expertise and attention to detail.
Amedeo Felisa joined Aston Martin in the summer of 2021 having left Ferrari in 2016. He had worked for the Italian brand since the 1990s, rising through the ranks to become its chief executive. He now assumes the CEO role at Aston Martin but the brand has also appointed Roberto Fedeli as its new chief technical officer to cover the other pars of the position vacated by Moers. Fedeli is another former Ferrari executive and the man credited as the creator of the Ferrari LaFerrari hypercar.
In the statement, Lawrence Stroll thanked Moers for his work at the company, saying that he; "...brought significant discipline to its operations. The benefit of these actions is clear in the improved operating performance of the company and in our great new product launches."
"Now, there is a need for the business to enter a new phase of growth with a new leadership team and structure to ensure we deliver on our goals."
Stroll will be looking for Aston Martin to strive for some of the success and profitability achieved by Ferrari in the luxury car space and there has already been a concerted drive under Moers to move the brand upmarket and build upon its luxury image. The challenge will be to deliver the brand's new generation of sports cars as it pushes ahead with its programme of electrification.
What do you think the future holds for Aston Martin following these changes to the management team? Have your say in the comments...