New Aston Martin Vantage AMR 2019 review
The new lightweight Aston Martin Vantage AMR arrives with a seven-speed dogleg manual gearbox, but is it better than an automatic?
Find your Aston Martin Vantage
Offers from our trusted partners on this car and its predecessors...
Or are you looking to sell your car?
Advertisement
There are many things to like about the Aston Martin Vantage AMR, not least the way it looks and sounds. The weight saving over the regular car has improved the way it drives, too. But the element that is supposed to define the car – its new seven-speed manual gearbox – actually ends up doing it few favours; we can't help thinking the AMR treatment would work better with Aston's regular paddle-shift automatic.
It seems like only yesterday that the manual gearbox was declared dead when it comes to high-end sports cars. When Porsche unleashed the original 991-generation GT3 without even the option of a manual transmission, the marque's biggest fans moaned a bit, before mostly conceding that it was sharper, and better to drive with a paddle-shift dual-clutch auto.
But gradually, the purists backlash begun, and soon enough Porsche introduced a manual GT3. Then, more recently, the second-generation Cayman GT4 arrived – again, with a six-speed box. Understandably, other sports car makers have begun to follow suit.
• Best sports cars on sale right now
Step forward the new Aston Martin Vantage AMR. This car builds on the standard model, adding various bits of carbon fibre, carbon ceramic brakes, new colours and trims, as well as – most importantly – a brand-new seven-speed 'dogleg' manual gearbox. Prices start at £149,995 for the four 'Hero' models, each defined by their different colour scheme, while at the top there's a £164,995 'Halo' model called the Vantage 59, which celebrates Aston Martin's class victory in the Le Mans 24 Hours in 1959.
There are many other elements that define these new Vantage AMRs. The interior spec has been beefed up to include numerous new AMR touches, including Alcantara trim with AMR stripes and stitching, while the options list is more extensive, too. The car's weight has been trimmed by 95kgs. 
But it's the new suede-covered lever that sits atop the (also suede) centre console that really separates the AMR as a stand-alone model. 
The gearbox itself is made for Aston by Dana Graziano and features a dogleg pattern, whereby first sits out on its own down to the bottom left, second is then up and slightly to the right, with third is straight back towards you. The gearbox also features what Aston describes as AMSHIFT, which you engage by pressing a small jewel-like button just above the gear lever. Once selected this gives you auto-blips on the downshift but also allows you to keep the throttle wide open on upshifts – effectively giving you a digitally perfected flat shift when going up the box.
The AMR's engine is the same 503bhp 4.0-litre twin-turbo V8 from the regular Vantage, but it feels more energetic in the AMR purely because of the lower kerbweight. Aston claims 0-62mph in 4.0 seconds, which isn't bad for a rear-drive car with a manual gearbox. 
It also sounds a bit more fruity if you select one of the Sport + or Track modes, although compared with the noise this engine makes in its equivalent Mercedes-AMG model, the Vantage never really sets your heart on fire aurally. Not from inside the cabin and with the windows up, at any rate.
Partnership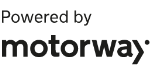 Need to sell your car?
Find your best offer from over 5,000+ dealers. It's that easy.
On the move the weight saving is easily the best aspect about the Vantage AMR. You notice the lack of inertia and the extra zip from the sharper but still smooth-riding chassis the moment you start to drive – so long as you don't select Sport + for the electronic dampers, at which point the ride quality disappears.
But then that doesn't say too much about the new gearbox, which actually feels quite fiddly to begin with and never really delivers clean, fluid shifts, even after you've been using it for an hour or so. The car we tried was left-hand drive, too, which should be much better suited to the dogleg shift pattern than the right-hand drive AMRs Aston will produce for UK buyers.
Also, because there's so much torque on offer and that much less weight to accelerate, having seven manual ratios to choose from seems almost unnecessary at times, especially when the cogs themselves are so closely stacked. It feels like there are one too many gears to choose from sometimes. 
It feels, ultimately, like the AMR would be a better sports car overall with Aston's regular paddle-shift gearbox in situ, rather than this new manual. Fair enough, Aston clearly believes there's a market for 200 Vantage owners who want to swap cogs manually, and have all the motorsport bits to go with it, but personally we'd take the AMR elements, which are great, and give the manual aspect a miss.
Hopefully Aston will make that car in the fullness of time, once the limited run of 200 AMRs have found the people they've been built for.