Audi confirms full Formula E entry for 2017/18
Premium German manufacturer will take over the ABT Schaeffler outfit with a full Audi works entry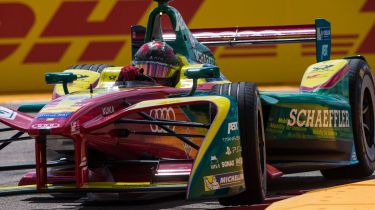 Audi has confirmed that it will fully enter Formula E later this year, joining a growing list of major carmakers getting involved with the all-electric racing series.
Alongside the likes of Jaguar and Renault, Audi will join the grid as a works outfit for the 2017-18 season onwards, which begins this December.
• Best electric cars on sale 2017
The firm's confirmation of entry means that all three of Germany's big premium brands will have a stake in the series in the near future. BMW currently has a technical partnership with the Andretti team and is evaluating a full works entry, while Mercedes holds an option to enter the sport in the 2018/19 season.
Audi has been associated with Formula E since the sport's inaugural season in 2014, supporting the ABT Sportsline entry by lending its name and badge, while more recently offering financial and technical support. Next season it will completely take over, to create the Audi Sport ABT Schaeffler team.
A new racing powertrain for next season is currently under development by both Audi and technology partner Schaeffler, and initial tests have taken place.
Dr Peter Mertens, board member for Technical Development at Audi, said: "That Audi will be the first German automobile manufacturer to be actively involved in the racing series starting next season is also a clear commitment of our brand to electric mobility".
Naturally, Audi's efforts in Formula E will serve as a testing bed for powertrain technology to be used in the firm's next generation electric cars, the first of which will be released in early 2018. Called the e-tron, it'll be an all-electric SUV with a range of around 310 miles. The firm is plotting to release at least three new EVs by 2020.
Is Formula E a good idea for carmakers with electric ambitions? Tell us your thoughts in the comments...