"How a car drives could get less important"
Audi chairman Rupert Stadler hints at a future where autonomous driving and in-car tech takes priority over driving dynamics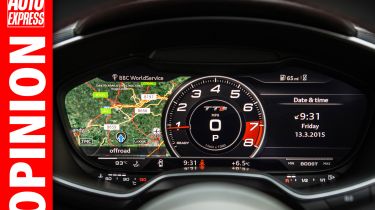 If you ever needed proof of how great it is to work in the car business, take a look at some footage of Audi boss Rupert Stadler. He's a bloke who gives a new meaning to upbeat. You can't fail to feed off his energy as he speaks with massive enthusiasm about his brand, hands punching the air to illustrate every point, even if he completely sidesteps the original question on occasion.
If every Audi showroom had a Rupert Stadler in it, sales would double overnight – and they've been rocketing recently anyway.
I had the pleasure of his company last week and covered topics ranging from the growing number of SUVs in the Audi range to Audi's potential involvement in F1.
One thing that ups the excitement level beyond fever pitch for Stadler is autonomous, or piloted, driving. Audi is already working in a world where its cars can drive themselves (the next A8 will arrive in 2017 with piloted driving at speeds up to 50mph), talk to each other and talk to the infrastructure to ease congestion.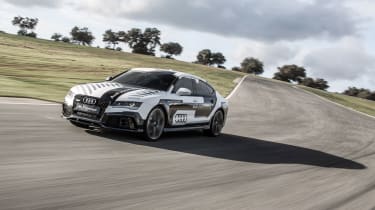 Stadler says piloted driving will give people back valuable time, time that can be spent in his cars using the very latest connectivity. But with such focus on technology – all in response to customer demand – I asked him what value there will be in the driver appeal of new Audis.
"How a car drives could get less important," he told me. "It will never change for a sports car, but it could change for a standard saloon or SUV."
That will send shivers down the spine of some, but Stadler is so focused on giving his customers what they want, wrapped in a high quality, super-stylish package, it's difficult to disagree with his reasoning. Looking at Audi's booming sales, it's a formula that's working.
What's more important to you when you buy a car, how it drives or other aspects? Do you think technology is carrying more weight with buyers? Let us know in the comments below...