Audi Q2 35 TFSI: long-term test review
Final report: our Audi Q2 is a hit with the family, but options make it quite pricey
Find your Audi Q2
Offers from our trusted partners on this car and its predecessors...
Or are you looking to sell your car?
Advertisement
Verdict
Our Audi Q2 doesn't come cheap, but strip away the costly options and the facelifted small SUV is a great all-rounder. It's deceptively big on the inside and feels like a premium product.
Mileage: 3,113
Economy: 34.0mpg
Car makers are always looking for new ways to get customers to part with their cash. While the list price of a new car may initially look appealing, a quick dip into the options list can rapidly add hundreds, if not thousands of pounds to the price you'll pay.
The Audi Q2 that we're running on our fleet is a prime example of this. The 35 TFSI S line S tronic model costs £31,870; however, you'll need far deeper pockets to afford the car you see, because it has almost £10,000 worth of options.
Yes, I really did say £10,000. A total price of £40,025 means it's more expensive than the range-topping SQ2 (£40,015), which has lots of kit as standard and more power.
So how many of these options do you actually need? The dual-zone climate control (£550) has been one of the more useful, because I like my side of the car to be slightly cooler than my wife does in the passenger seat. I was initially confused by the lack of a 'sync' button, but Auto Express readers Graham Hailes and Richard Osborne both got in touch to say that the temperatures can be synced by pressing and holding the 'auto' button for two seconds.
While this works (and I probably should have read the manual), it's the first Audi I've encountered without a sync button and I'm still not entirely sure why it doesn't have it.
The panoramic glass sunroof (£875) has also been a hit with the family, because it lets so much more light into the cabin, and my son loves it when it's open on a warm day.
The heated front seats (£310), Bang & Olufsen sound system (£790) and wireless charging tray (£200) have all been well used and are arguably worth the extra cash.
Yet the 19-inch matt titanium alloy wheels (£1,250) are the most expensive option and they have been less positive. They look great – especially with red brake calipers – and I can see the appeal, but they really do harm the ride, and the narrow sidewall means you have to be extra careful when parking near a kerb. Those looking for a comfortable family cruiser would be far better off sticking with the S line's standard 17-inch wheels.
There are too many options to mention here and I haven't really had a chance to make use of them all. Admittedly the Q2 has only been with me for less than six months, but if I haven't used a feature in that time, I am doubtful as to whether I ever would.
Despite the car's hefty price tag, it's been a successful member of the fleet and has surprised me in many ways. From the outside it doesn't look that big, but its size is deceptive, and I found the cabin space more than enough for a family with two small children. The boot can take a large buggy with room to spare for some bags, while the flat floor means it's easy to take larger items in and out. There's also a cargo net for securing any fragile articles that might rattle around, plus the powered tailgate (standard on all Q2 models) is a useful feature.
Partnership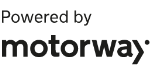 Need to sell your car?
Find your best offer from over 5,000+ dealers. It's that easy.
The 1.5-litre engine and automatic gearbox are a great combination for relaxed city driving, but still provide decent punch if you need a burst of acceleration. The Q2 handles well for a small SUV, and you can have some fun with it on a twisty road without feeling it's out of its comfort zone.
The fuel economy could probably be improved with some longer motorway journeys, but considering I've been limited to mainly local trips around town, I wasn't disappointed with a return of 34.0mpg. In fact, Auto Express reader Graham Hailes mentioned that he was averaging around 42mpg from his identical 35 TFSI S tronic, so there's definitely scope for a better return from the pumps.
Audi Q2 35 TFSI: first report
The facelifted version of the popular Audi Q2 SUV is proving to be a hit
Mileage: 2,540
Economy: 33.5mpg
Audi is leading the way when it comes to a large portfolio; indeed, the German brand now boasts a range of almost 60 different models. Regardless of the type of car you want, there will be an Audi in that class trying to attract your attention. And, if there's not, chances are there will be one coming along shortly.
One of the first cars Audi built to fill a gap was the Q2, a car that nobody really asked for until it was launched in 2016. It arrived as a small SUV that relied on its styling more than its practicality, however it proved to be a winning formula because it sold in huge numbers in the UK. Now it's been facelifted to help it stay competitive against newer rivals, such as the Mercedes GLA and BMW X2, and we're running this updated version on our fleet for the next few months to see if it can offer more than just good looks.
As revamps go, this is a pretty minor one and you'll have to look closely to actually see what's changed. There's a subtle tweak to the grille and there's now three Quattro-inspired slats above it, while there are only superficial changes at the rear and on the inside.
I have two small children, so I was a little apprehensive when I took delivery. Mainly because I'd previously run a SsangYong Korando on our fleet, which dwarfs most cars in its class, let alone the much smaller Q2.
How was I going to fit two car seats comfortably in the back? How was I going to get the buggy in the boot? But I quickly realised that the Q2 is deceptive, and there's actually more space than I expected.
I can't deny it is a little cramped in the rear seats and I have to move the driver's seat a little further forward than I would usually do to squeeze everyone in. But that's partly down to the fact that my youngest is still in a rearward-facing car seat, so at the moment she takes up more room than an older child would. Once she switches to a forward-facing seat, I'm sure I'll be able to move my own seat further back.
The boot is also far bigger than I expected and I've been able to fit in everything I've needed, with a little space to spare. I think it came as such a surprise because I've also been driving a DS 3 Crossback recently, and there's simply no comparison. The Audi boasts an impressive 405 litres of space, while the DS has 350 litres. However, it feels much more than just a 55-litre difference. The shape of the Q2's boot just works better and the lack of a big lip means getting heavy things in and out is just that much easier.
The cabin is a nice place to be, typically Audi with lots of high-quality materials and a comfortable driving position. All cars in the range now come with Virtual Cockpit, so the dials can be customised to suit the driver. The display is crystal clear and it's easy to navigate through the infotainment system's menus. But it is starting to show its age slightly compared with the set-up in Merc's GLA, for instance, and the lack of a touchscreen seems a curious omission from this facelift. I still catch my wife prodding away at it before she remembers.
The Q2 is good fun to drive, though, and at times, it really doesn't feel like an SUV. There's good feedback from behind the wheel and very little body roll in corners, meaning you can even get a little playful with it when you come to a windy road.
Our car is a 35 TFSI, so has a 1.5-litre four-cylinder turbo engine with 148bhp and 250Nm of torque. Flip the drive mode into Dynamic and it feels quite sprightly, able to sprint away from a standing start quicker than expected, with a surprisingly pleasant sound from the exhaust. Move into the 'Comfort' setting and everything settles down and provides a more enjoyable experience for cruising around town, although the ride is a little firm thanks to the optional 19-inch alloy wheels on our car.
| | |
| --- | --- |
| Model: | Audi Q2 35 TFSI S tronic S line |
| On fleet since: | January 2021 |
| Price new: | £31,870 |
| Engine: | 1.5-litre 4cyl turbo petrol |
| CO2/tax: | 144g/km |
| Options: | Navarra Blue metallic paint (£575), Front sports seats (£750), 19-inch alloys (£1,250), Matrix headlights with dynamic indicators (£975), Space-saver spare wheel (£150), Parking pack plus (£450), Driver assistance (£440), Audi side assist with pre sense (£730), Storage pack (£410), Panoramic glass sunroof (£875), Heated front seats (£310), Headlamp washers (£245), Dual-zone climate control (£550), B&O audio (£790), Audi phone box with wireless charging (£200) |
| Insurance*: | Group: 20 Quote: £718 |
| Mileage: | 3,113 |
| Economy: | 34.0mpg |
| Any problems? | Non |
*Insurance quote from AA (0800 107 0680) for a 42-year-old in Banbury, Oxon, with three points.