Cupra Ateca vs Audi SQ2: twin test review
Cupra Ateca squares up to the new Audi SQ2 in a performance SUV shootout
SUVs have become mainstream fodder for families wanting practical and stylish transport, and now there's a new niche emerging out of this group of vehicles.
Until now performance SUVs have sat right at the top of the marketplace – just look at the likes of the Porsche Cayenne Turbo and Lamborghini Urus – but now cars such as the new Cupra Ateca are helping to democratise this style and speed in more affordable performance-focused packages. However, it's got competition.
That comes in the form of the Audi SQ2. This car takes the German brand's S model know-how and downscales it for this hottest of Q2s. So can the new Spanish marque and its first product, the hot Ateca, overcome the SQ2's challenge in this new market niche?
Head-to-head
| | | |
| --- | --- | --- |
| Model | Cupra Ateca | Audi SQ2 |
| Price | £35,900 | £36,815 |
| Engine | 2.0-litre 4cyl petrol turbo | 2.0-litre 4cyl petrol turbo |
| Power/torque | 296bhp/400Nm | 296bhp/400Nm |
| Transmission | Seven-speed dual-clutch automatic, four-wheel drive | Seven-speed dual-clutch automatic, four-wheel drive |
| 0-60mph | 4.7 seconds | 4.5 seconds |
| Top speed | 153mph | 155mph |
| Test economy | 27.9mpg/6.1mpl | 26.8mpg/5.9mpl |
| CO2/tax | 168g/km/£140 | 159/km/£140 |
| Options | Comfort and Sound pack (£1,930), Design pack (£3,345) | Technology Pack (£1,395), Bang & Olufsen stereo (£700), Driver Assistance Pack Advanced (£1,200), rear-view camera (£350), Advanced key (£350), heated seats (£300) |
Cupra Ateca
For: Cheaper and larger, so more usable than the Audi, well equipped and good techAgainst: Ride and handling are compromised by the Ateca's ride height – but so are the SQ2's
Cupra always used to be SEAT's sporty sub-brand – think of it like Mercedes-AMG or BMW M – but now the Volkswagen-owned company has been spun off into a manufacturer in its own right.
So, this is Cupra's first ever standalone car and it's chosen an SUV to mark its debut. It's based on the standard SEAT Ateca family crossover, and Cupra's aim is to combine all of the model's practicality with the trademark performance for which the Cupra badge is known.
More reviews
Car group tests
In-depth reviews
Long-term tests
Road tests
That means there's a potent 2.0-litre turbo engine under the bonnet, a seven-speed dual-clutch gearbox and four-wheel drive, plus plenty of chassis tweaks to improve the handling and agility.
This hot Ateca is Cupra's first standalone car, but despite the fresh badge the formula is familiar, because the standard SEAT Ateca's MQB chassis is the base for this more powerful model.
There's MacPherson-strut suspension at the front and a multi-link rear axle due to the 4Drive four-wheel-drive system. The chassis has been tweaked so it sits 20mm lower than the SEAT donor and has firmer springs. These changes have been made to offset the SUVs taller ride height compared with a hot hatch and help it handle more sharply.
Adaptive dampers are standard, with Comfort and Cupra settings at each end of the scale. The Ateca's ride is still compromised, though. Our car also had the Comfort and Sound pack, as well as the Design package, adding £5,275 to the price. All models sit on 19-inch wheels, but even in the suspension's softest setting the ride is firm and busy. At best it's passable, at worst it throws the body around on its springs and dampers, which frustrates.
Select Cupra mode, which really firms up the dampers, and the Ateca feels rock solid. It cuts roll noticeably, while bumps that mildly corrupt the car in Comfort feel like full-on kicks in Cupra. But at least the handling benefits can be felt on smooth roads, because the weightier steering has a good degree of precision for a higher-riding SUV, no doubt helped by the grippier tyres. Even so, there's still little in the way of communication from the steering – or the chassis – because the price you pay for the image of a performance SUV is a drop in ability compared with a similar hot hatch. 
Partnership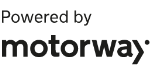 Need to sell your car?
Find your best offer from over 5,000+ dealers. It's that easy.
That's only when the road gets twisty – and even then four-wheel drive still means the Ateca makes effective progress thanks to strong traction.
In a straight line it feels hot-hatch quick, despite its bulkier size and chunkier kerbweight. Our test figures backed this up, because with launch control the Cupra clocked 0-60mph in 4.7 seconds. This was 0.2 seconds down on the smaller, lighter SQ2, but it's not enough to make a noticeable difference on the road – besides, the Ateca's in-gear times were mostly a match for the Audi's (5.3 seconds between 50 and 70mph in fifth compared with 5.1, for example).
The new seven-speed box swaps ratios smoothly, but has the same foibles as the similar unit in the SQ2: mainly that downshifts feel sluggish when you really want them to be snappy.
Given the Ateca is £915 cheaper than the SQ2 we've got no qualms over the kit you get. LED lights, a digital dash, smartphone connectivity, keyless operation, climate and cruise control, nav, adaptive dampers and a 360-degree camera are all included.
Testers' Notes
Infotainment: Easy-to-use display features Apple CarPlay, Android Auto and sat-nav. The graphics could be sharper, but digital dials are standard
Transmission: Seven-speed auto changes gear smoothly. Downshifts can feel sluggish, however
Interior: Bigger bodyshell and longer wheelbase mean there is more space in the Ateca's cabin than the SQ2's for occupants 
Audi SQ2 
For: Slightly quicker than Cupra, lower CO2 emissions, premium badge and imageAgainst: Not up to usual Audi levels of quality, smaller and less practical, pricier
The recipe these two cars conform to is very similar. That's not a surprise given Audi and Cupra fall under the Volkswagen Group umbrella and use similar underpinnings, engines and gearboxes.
There are a few key differences, however. One is that the Audi is £915 more expensive, but it's also the smaller car, so along with price, practicality could be an issue in the verdict. Performance shouldn't be, though, because the 2.0-litre turbo petrol motor should deliver a potent punch while the quattro four-wheel-drive system and DSG auto transmission should ensure it's easy to exploit and deploy this performance. Let's find out how it fares compared with the Cupra.
Audi's SQ2 is based on the same platform as the Cupra Ateca, but it's the smaller of these two performance machines. The SQ2's MQB chassis does without adaptive dampers, while they're standard on the Cupra. As a result it's firm and feels unforgiving on rutted roads, where the Ateca offers a little more compliance. The suspension set-up's trade-off for a small but sporty SUV is still acceptable, but the SQ2 feels more compromised more of the time than the Cupra.
It too sits 20mm lower than its standard Audi Q2 counterpart and you can feel the firmer tune to the springs and dampers. Hit a bump mid-corner and the shorter-wheelbase SQ2 feels less stable than the Ateca, bouncing more off line with less control to the damping. The steering in both cars doesn't relay much information to the driver, but is sharp in its responses, only with the SQ2's taller ride height there's still some roll. It's not an involving driving experience, and isn't that comfortable or luxurious.
For a fairly heavy SUV, it is blisteringly quick – although at 1,435kg it's 105kg lighter than the larger Ateca, despite possessing the same 296bhp 2.0-litre turbocharged engine, seven-speed DSG dual-clutch box and four-wheel-drive system.
Alongside that power figure there's 400Nm of torque – the same as in the Cupra – produced from an identical 2,000rpm. In our tests the SQ2 covered 0-60mph in just 4.5 seconds, while its 5.1-second time between 50 and 70mph in fifth shows just how much flexibility the muscular motor gives.
The Cupra was only a few tenths behind in most cases, so you'd hardly call it out of touch with the Audi, yet it rides better in its Comfort setting and feels a match for the SQ2 when it comes to grip and agility. The motor's note is similarly flat from the exhaust, with subtle coughs, but sounds more enhanced in Dynamic mode.
Given the Audi's price, however, we're less than enamoured with the quality on offer. The sports seats are nice and lots of the dash is covered in softer plastic, but the basic design is now looking like a last-generation set-up, while the material on the doors jars with the price tag.
Tech is also a little behind the Cupra, and you get less of it as standard. A 12.3-inch digital dash is part of the £1,395 Technology Package that brings an 8.3-inch screen (a seven-inch unit is standard) and wireless charging, too, while keyless operation and a rear-view camera cost £350 each. Metallic paint is a £575 option, but parking sensors, autonomous braking with pedestrian detection, cruise and climate control, plus sat-nav are all included.
Tester's Notes
Infotainment: Audi's MMI system works well and has Apple CarPlay, Android Auto and nav. Bigger 8.3-inch screen and digital dials are an option
Transmission: Seven-speed auto box is similar to the Ateca's and shares its sluggish nature when it comes to downshifts
Interior: Cabin is smaller than the Cupra's and the quality of the interior isn't what we'd expect at this price
Verdict
First Place: Cupra Ateca
The Cupra Ateca is still a compromised car, but it nails the brief better than the SQ2. It's more usable, pretty much matches the Audi's performance, is more comfy, and gets more standard kit and practicality. It's a better, more affordable attempt at offering performance SUVs to a wider audience. 
Second place: Audi SQ2
The SQ2 is faster than the Ateca, but not by enough to offset the lack of space and flexibility. Performance SUVs like these are meant to deliver across the board, and the Audi is just too compromised in too many areas to beat the Cupra – these include price, usability, standard kit and comfort.