Cupra Ateca: long-term test review
Final report: Sporty do-it-all Cupra Ateca eventually won our man over, once he set it up to his liking
Find your Cupra Ateca
Offers from our trusted partners on this car and its predecessors...
Or are you looking to sell your car?
Advertisement
The Cupra Ateca's versatility really is proving to be excellent as the miles rumble on by, and a big road trip across Europe has proved that the car has proper touring ability, too.
Mileage: 8,042Economy: 30.9mpg
To begin with, I wasn't sure about our Cupra Ateca, especially after noticing its eye-watering price of £41,910. That puts it almost into basic Porsche Macan territory, which is a bit ridiculous, you'll surely agree.
Plus I wasn't convinced that it was all that wonderful to drive at first. Quick, yes, as you'd expect with a 296bhp 2.0-litre turbo petrol engine. Grippy, too, thanks to its part-time four-wheel-drive system and, in the case of our test car, optional 19-inch alloy wheels, wearing reasonably fat tyres. But there were quite a few aspects about the Cupra's dynamics, and its practicality, that were irritating, rather than amazing.
For example, I couldn't get on with its ride and steering at the beginning, nor its SUV driving position that features a brake pedal that's too high in relation to the throttle. I also didn't think the cabin quality was up to much, the air-con controls in particular feeling cheap to the touch. But then, as the miles rolled by, I learned to live with, and then like, the Cupra. I adjusted to it, and eventually the relationship began to blossom.
More reviews
Car group tests
In-depth reviews
Road tests
By positioning the seat as low as possible, but a bit further away from the pedals than I normally like, and by setting the steering wheel as low as possible, I adapted to the driving position. In the end I liked the way it felt behind the wheel, but whenever other people climbed in they thought I was mad.
I'm still not convinced about the cabin quality, and the switchgear specifically. Yet the switchable TFT display, the excellent nav system and the Comfort and Sound Pack's high-quality Beats stereo were all very hard to fault. It reached a point where I just enjoyed being in the Cupra, using its complex but intuitive touchscreen infotainment system pretty much all the time, knowing that the nav wasn't going to mess up.
Also, once I'd worked out which settings to engage within the adjustable drive programme, and which to ignore, I learned to like the way the Cupra went down the road, too, whether that road was a motorway, a winding B-road or even a race track. 
After quite some time of trying, and failing, to enjoy driving in Eco mode, I spent a while with everything set to Comfort. But the throttle response always felt stodgy in that setting, so then I forced myself to drive the Ateca in Sport for a week or so, just to see.
It was better but not perfect. And in Cupra mode the ride was way too stiff, so apart from the couple of times I took the car to a track – when it felt surprisingly sharp to drive, and not just for an SUV – I simply didn't bother with the Cupra setting.
Partnership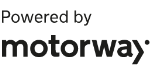 Need to sell your car?
Find your best offer from over 5,000+ dealers. It's that easy.
Eventually, I realised that Individual mode was the way to go. In this, I set the engine, gearbox and exhaust to maximum response, the steering to Sport and the dampers to Comfort. And finally – for me at least – I found a balance that felt just right: crisp throttle and gearbox responses, nice fruity exhaust noise (but never boomy on the motorway), slightly less manic steering and – eureka – a much calmer, much more comfortable response from the dampers. It took a while to get there, but then, that's what Individual mode is all about.
• Most economical SUVs, 4X4s and crossovers 2019
And when I took the Cupra on a week-long film shoot around Europe and it swallowed twice as much kit as we thought it would be able to, my appreciation of its practicality went up several notches, too. So in the end I really did come round to the Cupra Ateca. I learned to like it, and once I had done so, I really did like the car very much. 
Even its fuel economy improved to more than 30mpg eventually, although its range of not much more than 300 miles remained a downside. Most of the rest of it, though, was much better than I first thought. Just don't mention the frightening depreciation it will probably suffer over the next three years.
Cupra Ateca: Third report
Our sporty Cupra Ateca SUV is put through its paces on long European haul
Mileage: 6,850Economy: 31.2mpg
Our fleet Cupra Ateca went on a week-long European road trip recently, covering five different countries over six long days. This is what happened:
Day 1: Hove-Zandvoort
I packed the Cupra light, knowing it was going to be filled to the gunwales later that day when I'd meet with the video crew at the Eurotunnel. They carry phenomenal amounts of gear even just for one-day shoots, but this film – about an original Ford Capri RS2600 – was going to take a week to make, so heaven knows how much kit they'd bring.
The answer was a lot, even by their standards. Yet somehow we squeezed it all into the Cupra's load bay, despite the fact that you can't remove the seats. But in it went, and off beneath the sea we headed.
That night we reached Zandvoort on the coast of the Netherlands, the first location for our Capri shoot. On the way there the Cupra was quiet, quick and impressively refined. The nav performed flawlessly and its Beats stereo kept us decently entertained during the five-hour slog along the French, Belgian and Dutch coasts. I arrived feeling pretty positive about the Cupra.
Day 2: Zandvoort-Spa
Various people at the Zandvoort circuit asked "What is it?", so I explained how Cupra is a new brand, but not really a new brand, and told them that despite this, it really is a pretty good car. Then once we were finished at Zandvoort, I aimed the Ateca's copper-tipped nose towards the Spa circuit in the Ardennes region of Belgium. 
Once again it proved to be an excellent long-distance companion; the climate control system kept us chilled in the 30-degree heat, while the suspension – set to its default mode – dealt with the normally harsh sections of concrete Belgian motorway unusually well.
Better still, over the first 600 miles the Cupra averaged 31.7mpg, better than it normally does in the UK, despite carrying at least a third of a tonne more load than usual. I can thank the lower rolling resistance of the average European motorway for that, I guess.
Days 3, 4 & 5: Spa-Nürburgring-Eifel mountains-Cologne
In and around Spa and at the Nürburgring, the Cupra attracted all sorts of attention from car nuts who had "never seen one before". Most of them were in approval, it must be said, especially of the copper-coloured 19-inch wheels (part of the Design pack). 
In the Eifel mountains, where we filmed the Capri for the next two days, I tried the Ateca several times in "Cupra" mode, which turns everything up to 11 and stiffens the suspension to a significant degree. But each time I did, I soon gave up and selected Normal again. The dampers are just too stiff for the roadin the Cupra setting, and even in Sport the car becomes very hard-riding, especially with a full load on board.
What's good about the drive programme, though, is that there's also an Individual option, which allows you to tailor the Ateca's dynamics to match your own preferences. So if you want the sharpest steering and keenest throttle response but without the skateboard ride, you can adjust it to deliver exactly that.
Day 6: Cologne-Hove
It was after midnight when we left Cologne, having filmed the Capri in its spiritual home during the day. We had one goal in mind: to reach the Eurotunnel as soon as possible so we could all get home and go to bed after a week on the road. But the Cupra had one last surprise to deliver, and it wasn't an especially nice one.
On the autobahn, in the dead of night, I decided to see what it could do flat out, because I'd probably never get the chance to do so again. At 120mph the SUV felt great, steady as a rock and still accelerating hard. 
But at 140mph something a bit weird started to happen to the body control, and it came on strongly enough, and fast enough, to be reasonably disturbing. The car started to corkscrew, heaving alarmingly from one direction to the next. While it felt uncomfortable rather than dangerous, it was enough to make me abandon my attempt to see if the Ateca could do 153mph, as Cupra claims.
To be fair, this was almost certainly a result of the thing being laden to the roof with gear and human beings. And other than this, the Spanish car was a near-perfect companion on our continental trip. 
I even said thanks to the Ateca when I climbed out next morning, having driven it through the night to get home. 
Cupra Ateca: Second report
How does the Cupra Ateca perform on a track day?
Mileage: 5,100 Economy: 29.9mpg
I took our Cupra Ateca to Brands Hatch recently and, at long last, discovered why it is that the sportiest setting within the SUV's adjustable drive programme (called Cupra) makes the ride so impossibly harsh on the road. It's because on the right road or, better still, the right track, the Cupra's chassis really does come alive in its most aggressive setting.
The Ateca is still no outright sports car; nothing this big ever will be, no matter how clever its electronic trickery might be. But the steps up in body control, handling crispness and steering feel when you switch from Comfort (my normal on-road choice) to Cupra are significant. 
On the road Cupra is too stiff, but Comfort is too soft on a track. So it's great to switch between the two and transform the car's personality.
I just wish it made more noise when you select Cupra. As it stands, the exhaust gets a little louder and a touch more sporting in tone, but nowhere near enough. If you're going to have a loud button, you might as well make it a proper loud button, surely? Here, specifically, the transformation between Comfort and Cupra is nowhere near enough for my liking, and not as convincing as what happens to the steering, chassis and throttle response.
In other areas I continue to be intrigued by the car, in both a good and bad way. I'm not sure it's the most practical of small-ish SUVs, specifically when it comes to seating flexibility. I'd like to be able to turn it into a van now and then, but the fact that the rear seats aren't fully removable and the rear bench is fixed makes it barely more practical than a regular hatch for carting big loads around. That's disappointing, given the car's rather large bodyshell.
Still, I like the driving environment more and have also got used to the driving position.
Cupra Ateca: First report
Performance and practicality come together as hot Cupra Ateca SUV joins fleet
Mileage: 1,985Economy: 27.9mpg
There are lots of questions we hope to answer over the coming miles and months with our new Cupra Ateca SUV.
Firstly, can it justify its basic £35,900 price? Secondly, is SEAT right to have separated its performance arm into a standalone brand (the car is badged and marketed as a Cupra, not a SEAT)? Thirdly, will it maintain the regular Ateca's everyday appeal and practicality with a hot engine and pumped-up suspension? And finally, can it genuinely be considered as something like a cut-price Porsche Macan as the folks at Cupra would have us believe?
So far I've done just under 1,000 miles in our car and, so far, it's achieved a mixed bag of results, if I'm honest. Some things it does very well, such as going hard in a straight line, handling sweetly on or near the limit (especially for an SUV) and swallowing passengers and their luggage with ease. Its standard sat-nav and infotainment, with twin screens and switchable digital instruments, is also excellent in everyday use.
But in other respects the Cupra has already disappointed. Its appetite for unleaded, for example, is pretty fierce. Its fuel economy of 27.9mpg so far means its real-world range is also pretty poor, at not a lot more than 300 miles. Its cabin quality is also a letdown, with some of the switches – specifically the air-con controls – feeling surprisingly cheap.
Maybe I need to give our Cupra more time to express its inner Porsche, but at the moment, I'd say it's no match for the real thing on pure build quality, even though it is extremely quick and, on the right road, unusually good fun to drive, SUV or not.
The car we're running is the most expensive version, with an on-the-road price of £41,175. That puts it within five grand of its less powerful but fundamentally similar Porsche rival. This Comfort and Sound and Design model comes with a higher-spec beats stereo and an electric tailgate (you can add just these features for £1,930 over a standard Cupra Ateca). In addition, our car offers sportier seats and a few other bits and bobs inside, but no mechanical upgrades as such.
The big-hitting part of our top-spec Ateca, though, is the Design Pack. This adds £3,345 over the Comfort and Sound model and brings uprated Brembo brakes, a Black Styling pack plus a set of copper-coloured 19-inch wheels, which may or may not float your boat aesthetically. For me these are a bit over the top, frankly. Then again, I've been quizzed twice now in supermarket car parks about what a Cupra is, whether it's any good and asked: "Are those gorgeous wheels standard, mate, and how much did they cost?"
You pay your money, so you make your choice, I guess. But there's one thing about the Cupra Ateca that comes as standard, like it or not, and I'm struggling with it at the moment; and that's the driving position. I'm not a big fan of the high-set seat arrangement in SUVs in the first place, but that's not the problem here, because you sit unusually low in the Ateca for an SUV, and it feels pretty sporting from behind the wheel as a result.
No, the problem is the height of the brake pedal relative to the accelerator; the brake is several centimetres nearer to you than the accelerator, so when you go from throttle to brake you need to lift your right foot up and away then down on to the middle pedal, which makes it hard to brake smoothly when you're slowing lightly. That drives me mad.
I'll get used to it in time, I'm sure, and I'm already experimenting with all sorts of weird different driving positions to try to ease the issue, but it's a strange discovery that wasn't as bad on the left-hand-drive Atecas I drove at the launch last year.
On a more positive note, the Cupra's performance and handling are pretty sensational. The Spanish brand claims a 0-62mph time of 5.2 seconds, but if anything it feels quicker than that to me.
The Ateca also goes round corners rather well, with its big Pirelli tyres generating lots of grip in all conditions, thanks also to the car's all-wheel-drive system, no doubt. Even the ride is just about okay in Comfort mode, although Cupra mode is well beyond firm.
But more on that in later reports. For the time being it's four stars out of five for our Cupra Ateca and, hopefully, this will rise as I get more used to the idea of a fast 40 grand SUV that isn't a Porsche, but wants to be.
*Insurance quote from AA (0800 107 0680) for a 42-year-old in Banbury, Oxon, with three points.