Volkswagen T-Roc R vs Cupra Ateca
The Golf R was a big hit and now VW is aiming to do it again with the T-Roc R hot SUV. Standing in its way is the Cupra Ateca
The Volkswagen Golf R was a big success for the German brand, and with good reason; its incredible performance was a revelation in the hot hatch segment, bringing sports car-rivalling acceleration down to the world of the family hatchback. It was affordable, too, so you see plenty driving around the UK.
The success of the Golf R meant that brands within the Volkswagen Group have used the model's running gear in lots of different applications, even including SUVs, such as VW's new T-Roc R performance model.
Volkswagen was bound to join this niche eventually, so to find out if the manufacturer has succeeded, we're testing its new model against the VW Group car that first entered this performance SUV class, the Cupra Ateca.
It uses the same powertrain as the T-Roc R and is based on the same platform, because economies of scale like this mean good profit margins for car makers, especially in an SUV.
Given how much these two models share, tuning will be a key factor, along with price and delivering a distinct personality, while cost, equipment and practicality will all be big elements in the final verdict, too.
Volkswagen T-Roc R
| | |
| --- | --- |
| Model: | Volkswagen T-Roc R 2.0 TSI 4Motion |
| Price:  | £38,450 |
| Engine:  | 2.0-litre 4cyl petrol, 296bhp  |
| 0-60mph:  | 4.6 seconds |
| Test economy:  | 29.4mpg/6.5mpl  |
| CO2:  | 176g/km   |
| Annual road tax:  | £145 |
There's only one model and trim level for the T-Roc R, and it costs £38,450. It joins the Golf R as one of Volkswagen's quickest models, but unlike in the Golf range, there's no T-Roc GTI version.
Design & engineering
The T-Roc is based on the VW Group's MQB platform, just like the Ateca, and this means both cars share parts not only with each other but also with all sorts of models, including the VW Golf, the Skoda Octavia and the SEAT Leon, all of which have their own hot variants.
It means the cars' powertrains here are not just similar, but virtually identical; there's a bit of tuning that goes on at Volkswagen and Cupra in the final stages, but the mechanical parts are the same. There's a 2.0-litre turbocharged petrol engine with 296bhp and a torque figure of 400Nm, plus a seven-speed dual-clutch DSG gearbox. A four-wheel-drive system puts the power down, providing lots of traction.
Our test car was fitted with adaptive dampers, which cost £695 and are well worth having. They let you choose between Comfort, Normal and Sport settings, getting stiffer with each step. There's also an off-road mode, which seems out of place on the T-Roc R (it doesn't have a lot of ground clearance for an SUV and the huge alloys and firm set-up will hinder any progress off the beaten track – not to mention the road-biased tyres). The Snow setting will be more useful, because it uses electronics to help you make smoother progress on icy tarmac.
Interior quality is okay, but this is a sore point for the near-£40,000 T-Roc R. We would expect a car costing this much to have better materials in the cabin, because there are a lot of hard, cheap-looking plastics to be found. The Ateca makes better use of its materials and feels slightly more upmarket.
Partnership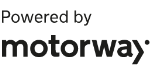 Need to sell your car?
Find your best offer from over 5,000+ dealers. It's that easy.
There is plenty of standard equipment, though, with 19-inch alloys, sat-nav, a digital dash, climate control, LED headlights, Apple CarPlay and Android Auto all fitted as standard. However, you'll have to pay extra for some items that are included on the Cupra – for example, the adaptive dampers.
Driving
In Comfort mode, the T-Roc R's ride is on the acceptable side of firm. It's not able to deal with potholes quite as well as the Ateca in the same setting, but the difference is small and both cars settle down reasonably well on the motorway. However, rough country roads still cause them to bounce you up and down in your seat.
Switch the T-Roc's suspension to a stiffer setting and this effect gets much worse, although body roll isn't an issue when in Comfort mode, so it's best to leave these sporty SUVs in that option on the road.
The T-Roc R's steering is light, but it's not as sharp and precise as the Cupra's. As you turn in, it lacks a little bite, but once the tyres are loaded up there's plenty of grip and the steering has a more natural feel. This means the VW isn't quite as agile as its rival, but given they use the same chassis parts, the differences aren't huge. The T-Roc is noticeably smaller, though, so it's slightly easier to place on tight roads.
However, most buyers will be more interested in the engine, because it's what makes the Volkswagen so blisteringly fast. It went from 0-60mph in just 4.6 seconds in our tests, 0.1 seconds quicker than the slightly heavier Ateca. It was very strong in gear, too, taking just 2.5 seconds to go from 30-50mph in third gear and 5.1 seconds to go from 50-70mph in fifth gear. The Cupra took 2.4 seconds and 5.3 seconds respectively in those tests, yet even driving the two side by side, these differences aren't easy to notice.
The four-wheel-drive system in these cars delivers incredible traction, so tricky conditions are their speciality, helped by the quick shifts from the dual-clutch DSG gearbox. It's not the smoothest transmission around, and can feel a bit laggy when driving around town, but it's sharp when you're pushing the engine hard.
Yet the engine lacks character in both cars. The sound it makes is flat and lifeless, and the power delivery is focused on the mid-range, so taking it to the red line isn't very exciting. It's the same in virtually every car with this 2.0-litre engine; it's mightily fast but is a bit boring for a performance motor.
Practicality
The T-Roc is smaller than the Ateca in every dimension; the Cupra is taller, wider and longer, which means it has more interior space as well. The Volkswagen's boot is 392 litres (slightly smaller than in front-wheel-drive models lower in the range, because some space is needed for the four-wheel-drive system here), which falls well behind the Ateca's 485-litre load space.
There's not as much room in the back seats either, because tall passengers won't have enough legroom in the Volkswagen, but should fit into the Cupra.
Ownership
The T-Roc gets autonomous braking as standard and has a five-star Euro NCAP safety rating. Plus, blind-spot assist comes as part of an affordable £205 pack that also adds automatic high beams and traffic-jam assist.
VW came in 17th out 30 firms in our Driver Power 2019 survey, and while Cupra didn't rank as a brand on its own, its parent SEAT came in 14th last year.
Running costs
Buyers should expect poor fuel economy in performance SUVs, because their powerful engines need to use extra petrol to drag their heavier bodies around.
The T-Roc's economy of 29.4mpg is reasonable, then, and it means buyers will spend £2,338 a year on petrol. The Cupra returned a similar 27.9mpg, which works out at £2,464 at current fuel prices.
Testers' notes: "The T-Roc is reasonably refined on the motorway, and effortless acceleration keeps things relaxed. It thuds over expansion joints in the road, though, so comfort does come under question."
Cupra Ateca
| | |
| --- | --- |
| Model: | Cupra Ateca 2.0 TSI 4Drive 300PS Comfort and Sound |
| Price:  | £39,345 |
| Engine:  | 2.0-litre 4cyl petrol, 296bhp  |
| 0-60mph:  | 4.7 seconds |
| Test economy:  | 27.9mpg/6.1mpl  |
| CO2:  | 168g/km |
| Annual road tax:  | £145 |
The Cupra Ateca was commended in the 2019 Auto Express New Car Awards, because it was the model that headed a wave of more affordable performance SUVs. It's still not cheap, though, because this Comfort and Sound version costs £39,345.
Design & engineering
Cupra is a relatively new brand, and the Ateca was its first car. The Cupra name was previously used on hot SEATs, but now the firm has decided to use the tag as a brand itself.
The Cupra version of SEAT's Ateca sits 20mm lower and has adaptive dampers as standard, which means it's better-equipped mechanically than the T-Roc R. Like on the Volkswagen with them added as an option, the drive mode selector lets you choose between Comfort, Sport and Cupra options, getting gradually stiffer as you move up. The settings also alter the steering weight and engine response, while the DSG dual-clutch gearbox's S mode sharpens shifts and changes the mapping to favour downshifting when you hit the throttle.
The engine is identical to the VW's; it's a 2.0-litre turbo petrol with 296bhp and 400Nm of torque. The former arrives at 5,300rpm, and the latter at 2,000rpm, so there's plenty of flexibility. The car has four-wheel drive, too, which can automatically vary the amount of power sent to each axle for optimum traction.
As in the T-Roc, the Ateca's interior isn't the best for a car costing nearly £40,000; it's not much different from the base Ateca models that are a lot more affordable, but you do get sports seats and racier trim. The Cupra's cabin is slightly more upmarket than the VW's, because the lower-quality plastics are better hidden, but lots of the same switchgear is used, so they are quite similar in this respect.
The Cupra wins out over its rival when it comes to equipment, though. Alongside the standard adaptive dampers, the Ateca gets a reversing camera, heated leather seats, keyless go and wireless phone charging – none of which are standard on the Volkswagen.
Driving
The adjustable suspension is an excellent addition to the Cupra Ateca, because it gives the car a wider range of ability. In Comfort mode it's slightly smoother than its rival over potholes and bumps when in the same setting, but it's not a big difference. Both models are best left in this mode, because if you stiffen them up by moving into the sportier settings, the damping is rock-solid, bouncing you around in the cabin as bumps cause a crash and thud.
It's possible to use the Individual setting to give the sharpest engine and gearbox response with the softest damping, and on the road it has plenty of body control, so this is the best setting for twisty tarmac.
The Ateca's steering is slightly quicker and has a more precise feel than the VW's, so the Cupra is a bit better to drive. Neither model is really a great driver's car, though. They are both fairly inert when it comes to handling, and you can only reach the limits of grip, which are surprisingly high, with real commitment.
The cars feel tied down, which some people will like, but enthusiasts may find them dull considering their performance aspirations. This is also true of the engine, which is astonishingly fast in a straight line, but quickly gets boring because the motor is so dull. It has a flat exhaust note and its power is delivered in a very undramatic way, which leads to impressive on-paper figures but not enough on-road excitement.
Launch-control software on both cars limits the amount of slip at the wheels during a standing start to devastating effect; the sprint from 0-60mph in the Ateca took just 4.7 seconds, only 0.1 seconds behind the slightly lighter T-Roc R. The Spanish SUV took 4.3 seconds to go from 30-70mph, which was 0.4 seconds behind its rival, yet still very impressive.
The DSG gearbox delivers fast shifts and is reasonably responsive in manual mode. It's not perfect, sometimes delivering lumpy changes around town or when you arrive at a junction, but most of the time it's good. The VW's box is very similar.
Practicality
The Ateca is bigger than its rival, so it makes more sense as fast family transport. It has a bigger boot, at 485 litres, and the big hatch means it's easy to load. Cupra doesn't quote a figure for the space with the seats folded, but it's clearly more spacious than the 1,237 litres that the T-Roc has with its bench folded down. The seats in both cars are pretty easy to flip down, and the  Ateca's luggage area floor is fairly flat.
There's enough room in the back for adults to sit comfortably, because there are no issues with leg or headroom, and the larger windows let in plenty of light, so it doesn't feel as cramped inside as the VW.
Ownership
Autonomous emergency braking with pedestrian detection is standard, plus lane-keep assist and a reversing camera, although blind-spot assist isn't on the options list for the Cupra. A five-star Euro NCAP safety rating for the Ateca in general means it's just as safe as the T-Roc R. Cupra didn't rank in our Driver Power ownership satisfaction poll last year, although its parent brand SEAT came in a decent 14th.
Running costs
Both models sit in the 37 per cent class for Benefit-in-Kind (BiK) tax, so they're not very cost-effective for company car drivers. A higher-rate taxpayer will pay £5,736 a year in company car tax for the Cupra and £5,556 for the VW. 
Residual values are similar, too. The VW holds on to 44.9 per cent of its list price after three years or 36,000 miles, a drop of £21,174, while the Ateca retains 43.3 per cent, a drop of £22,320, according to our experts.
Testers' notes: "The breadth of ability this duo offers is good; there's great performance and lots of practicality, but if you're a real enthusiast needing usability, a VW Golf R Estate or SEAT Leon ST Cupra will be better to drive."
Verdict
First place: Cupra Ateca
The Ateca is a clear winner, because it beats the T-Roc R in many key ways. It's slightly more agile and about as fast as its rival, but it's in all the other areas that it excels. Importantly for a family SUV, it's more spacious than the VW, both in the cabin and in the boot, and it also has much more standard kit. It feels like a more upmarket product, too, which is welcome given the high price tag.
Second place: Volkswagen T-Roc R
For pure performance, the T-Roc R is a success. It rockets off the line ferociously and takes off instantly in any gear, but it needs more than that to be a great car. It's a bit too dull to hold the attention of keen drivers, and looks pricey when you consider the lower level of equipment. The cheap-looking interior doesn't help either, and nor does the Volkswagen's relative lack of space.
Other options in this category...
Audi SQ2 Black Edition
Price: £38,865
Engine: 2.0-litre petrol, 296bhp
If you like the 2.0-litre engine in the T-Roc R and Ateca but don't like their styling, you're in luck: it's also fitted to other cars, including the Audi SQ2. Performance is very similar, and the SQ2 is also good to drive. It's not as practical as the Cupra, though.
Porsche Macan (2018)
Price: £50,000
Engine: 2.0-litre petrol, 242bhp
Another car featuring this engine, albeit in a lower state of tune, is the Porsche Macan. Stretch your budget to £50,000 for a model with around 15,000 miles and you'll have one of the best-handling SUVs around. It also rides more smoothly than the others here.
Figures
| | | |
| --- | --- | --- |
|   | Cupra Ateca 2.0 TSI 4Drive 300PS Comfort and Sound | Volkswagen T-Roc R 2.0 TSI 4Motion |
| On the road price/total as tested | £39,345/£39,345 | £38,450/£42,104 |
| Residual value (after 3yrs/36,000) | £17,025/43.3% | £17,276/44.9% |
| Depreciation | £22,320 | £21,174 |
| Annual tax liability std/higher rate | £2,868/£5,736 | £2,778/£5,556 |
| Annual fuel cost (12k/20k miles) | £2,464/£4,106 | £2,338/£3,897 |
| Insurance group/quote/road tax cost | 33/£484/£145 | 34/£448/£145 |
| Servicing costs | £16pm (2 years) | £16pm (2 years) |
|   |   |   |
| Length/wheelbase | 4,376/2,631mm | 4,234/2,593mm |
| Height/width | 1,615/1,841mm | 1,573/1,819mm |
| Engine | 4cyl in-line/1,984cc | 4cyl in-line/1,984cc |
| Peak power/revs  | 296/5,300 bhp/rpm | 296/5,300 bhp/rpm |
| Peak torque/revs  | 400/2,000 Nm/rpm | 400/2,000 Nm/rpm |
| Transmission  | 7-spd DSG auto/4wd | 7-spd DSG auto/4wd |
| Fuel tank capacity/spare wheel | 55 litres/repair kit | 55 litres/repair kit |
| Boot capacity (seats up/down) | 485 litres/N/A | 392/1,237 litres |
| Kerbweight/payload/towing weight | 1,540/610kg/N/A | 1,440/580/1,700kg |
| Turning circle | 10.8 metres | 11.1 metres |
| Basic warranty (miles)/recovery | 3 yrs (60,000)/2yrs | 3yrs (60,000)/1yr |
| Driver Power manufacturer/dealer pos. | N/A | 17th/22nd |
| NCAP: Adult/child/ped./assist/stars | 93/84/71/60/5 | 96/87/79/71/5 |
|   |   |   |
| 0-60/30-70mph | 4.7/4.3 secs | 4.6/3.9 secs |
| 30-50mph in 3rd/4th | 2.4/4.1 secs | 2.5/3.1 secs |
| 50-70mph in 5th/6th/7th | 5.3/7.6/10.0 secs | 5.1/6.3/9.3 secs |
| Top speed/rpm at 70mph  | 152mph/2,000rpm | 155mph/2,100rpm |
| Braking 70-0/60-0/30-0mph  | 47.7/33.4/8.8m | 43.3/33.3/12.0m |
| Auto Express econ. (mpg/mpl)/range | 27.9/6.1/338 miles | 29.4/6.5/356 miles |
| WLTP combined mpg | 31.7-32.5mpg | 32.1mpg |
| WLTP combined mpl | 7.0-7.2mpl | 7.1mpl |
| Actual/claimed CO2/tax bracket | 234/168g/km/37% | 222/176g/km/37% |
|   |   |   |
| Airbags/Isofix/parking sensors/cam | Seven/yes/yes/yes | Six/yes/yes/£185 |
| Auto box/lane-keep/blind spot/AEB  | Yes/yes/no/yes | Yes/yes/£205*/yes |
| Clim./cruise ctrl/leather/heated seats | Yes/yes/yes/yes | Yes/yes/£2,155/£300 |
| Met paint/LEDs/keyless/pwr tailgate | Yes/yes/yes/yes | £595/yes/£395/£335 |
| Nav/digi dash/DAB/connected apps | Yes/yes/yes/yes | Yes/yes/yes/yes |
| Wireless charge/CarPlay/Android Auto | Yes/yes/yes | No/yes/yes |