Volkswagen T-Roc R-Line: long-term test review
Final report: a 330-mile round trip shows our SUV's good and bad points
Find your Volkswagen T-Roc
Offers from our trusted partners on this car and its predecessors...
Or are you looking to sell your car?
Advertisement
Verdict
There's no doubting the popularity of the T-Roc – twice I was asked by prospective buyers about the car – and it does a lot of things well. It's just a shame a few aspects take the shine off the ownership experience.
Mileage: 3,361
Economy: 42.7mpg
It was entirely fitting that our T-Roc finished its six months on our fleet with just the kind of long-distance journey where it's at its most comfortable.
I've done the six-hour round trip to Ring's Leeds HQ before in the T-Roc, but this time it was for our annual headlamp bulb test. The slog up the A1 from my Essex home was completed with no problem, but reinforced my love-hate relationship with VW's most popular model – something echoed in our 2023 Driver Power new-car owner survey, where the T-Roc finished in 28th place with a very mixed bag of scores.
On the plus side, the seating position is very comfortable, with the adjustable centre console and door armrest taking the strain off both shoulders, plus there's a good choice of positions for the feet. The infotainment works well, with Apple CarPlay providing entertainment and navigation via the big screen and Beats sound pack. The adaptive cruise control is also good for taking the grind out of the long periods of stop-start traffic due to roadworks and breakdowns. 
Less good is the ride, which too easily becomes upset on poor road surfaces and struggles to cope with sharper undulations at speed. It can also be too firm around town, despite using the softest Dynamic Chassis Control setting.
The cruise control that works so well in stop-start traffic is not so effective at higher speeds, taking an age to accelerate after a slower vehicle moves out of the way. And that's not just me being impatient, because following cars invariably close up as they see the road clearing.
That also brings me on to another gripe. While there are plenty of options for all the electronic settings – which is good because you can configure them to your preference – what's less ideal is having to reselect them all every time I restart the car. In my case, that means switching off the lane assist as soon as I pull away and reducing the adaptive cruise alert distance once that function has been selected. 
It's a shame because, unlike in many cars, cruise remains active between journeys. The frequent alerts to drive in the centre of the lane when there's nothing wrong with the road position are another bugbear. 
Readers have also criticised the VW's gearbox and I have to join them. While it's fine on part throttle, if you call on the 1.5-litre turbocharged engine's 148bhp, the kickdown is harsh, even when using only most of the power. It is also wanting when manoeuvring at low speed, which is done in a series of jerks even with the auto-stop brake off. The brakes are also sharp, which doesn't help smooth progress.
Partnership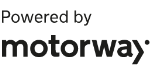 Need to sell your car?
Find your best offer from over 5,000+ dealers. It's that easy.
The one occasion I wasn't concerned about the ride or harsh gearshifts was the absolute highlight of my time with the T-Roc, when it was my mount for the Shelsley Walsh Hill Climb School. The VW might have an R on the front, but this is no competition car and I didn't care, because it proved to be pretty much ideal for the school: powerful enough for me not to take most corners flat out, but composed enough that I could concentrate on finding my line up the steep climb without having to worry about keeping the VW pointing the right way. It might be an unlikely track car, but together we managed to take home the day's top prize.
Problems have been limited to noisy wipers and a dash alert to replace the key battery. Both were solved by replacing with new items, but we were surprised the wipers had hardened so quickly on a relatively new car. The same goes for the battery.
Given the T-Roc's modest towing abilities, it hasn't been able to help with any track exploits in my own cars, but I have enjoyed getting better fuel economy than I would with something that was a regular towcar. Over more than 3,000 miles, this finished at almost 43mpg, giving a comfortable 400 miles between fills, further enhancing the T-Roc's long-distance ability.
Volkswagen T-Roc R-Line: second report
Our family SUV tackles the Shelsley Walsh Hill Climb
Mileage: 1,526
Economy: 42.9mpg
Volkswagen's T-Roc is not the first car that would come to mind when contemplating motorsport. It's not even the first in VW's range, despite the marque's low-profile race and rally involvement. But it is what I picked for a day at the world's oldest motorsport venue: Shelsley Walsh Hill Climb in Worcestershire.
To be honest, the VW wasn't my first choice, because when the invitation came through from Shelsley Walsh commercial partner Motul to join the venue's hill-climb school, I planned to take one of my track cars, which regularly compete in speed events. But administration complications, logistics and the growing appeal of doing something in the T-Roc other than visit my mum and go shopping put the VW in pole position.
A recent six-hour round trip to Leeds gave me no concerns about the similarly lengthy trip to Shelsley, with the T-Roc a good place to be for long distances. The format for the day, following the welcome breakfast, was to walk the hill alongside one of the four instructors, among whom was three-time British hill-climb champion Trevor Willis, then do four runs following the course turn-in and apex markers. After every second run, on the return from the top paddock back down the hill, pupils stop at each instructor for their observations and advice. It's the same in the afternoon, but this time without the help of the markers.
After an instructive walk up the surprisingly steep course it was time for the first ascent. My own track cars are purely analogue: you just line-up and go. I did remember to turn off the T-Roc's traction control before the run, but the stability element stubbornly remained. Despite this, the VW still initially caught me out when the lane assist started to tug the wheel to keep me away from the high bank and the vital turn-in and clipping points. 
With just 148bhp pulling around more than 1,350kg of car, progress was steady but just what was needed as I learned the course. I used the steering-wheel paddle shifts for the first time, which removed one complication, allowing me to focus on hitting my marks up the narrow hill.
After lunch, and as I became more familiar and confident with the course, I took the car out of Eco mode and switched to Sport. The difference thanks to the £1,075 Dynamic Chassis Control was marked, with the whole car feeling much more taut and easier to place thanks to the sharper steering. Launches remained pretty pedestrian and I barely broke traction, but once on the move the T-Roc made a good choice for the school: not so slow for it to be flat out pretty much everywhere, and not so quick that I was more concerned with keeping everything pointed the same way, rather than hitting my marks up the hill.
There were much faster cars taking part, but the judges must have liked something about my driving or the sight of a school-run SUV pushing its limits, because I was awarded driver of the day. With it came free entry to a proper Shelsley hill climb and that was the icing on the cake. But sorry VW – fun though the T-Roc was, school is now out and I'll be returning in one of my track cars.
Volkswagen T-Roc R-Line: first report
A new SUV arrives on our fleet and is soon sent packing
Mileage: 331
Economy: 39mpg
When the T-Roc arrived on my drive, there was definitely a case of 'Honey, I shrunk the car', because it's the smallest daily driver I've had for some years.
Bearing in mind my motorsport habit, all of my recent choices have focused on a vehicle's ability to tow a car-transporter trailer and lug a large mound of tools and spares, plus all the safety kit that's required for a day or weekend at the track. 
Looking at the T-Roc, I was glad that I'd invested in my own pick-up as a towcar, because the words skin and rice pudding came to mind when considering hooking up my trailer and track car to the VW. 
On the upside, the T-Roc is a five-door and rear legroom is probably better than in most crew cab pick-ups. Its load lugging was put to the test within days of arriving chez Adams, because I needed to transport myself, a test driver and photographer, plus our kit and luggage for a week, to Gatwick en route to tyre testing in Sweden.
First impressions were not good, because I couldn't fit all our bags and cases in the boot for the trip round the M25 and one had to go on the back seat. On our return, photographer Pete Gibson, who has played with more seat permutations than most, spotted my error and lowered the load bay floor.
It was tight, but the cases now fitted in the boot. The floor has stayed there since, because I like the extra capacity. It also has a protective lining in there because the trim looks way too good for frequent trips to the recycling centre as I work on my house.
There have been other upsides to downsizing the daily. I don't have to be quite so picky about parking places, given that it takes up far less room than a pick-up, and manoeuvring at low-speed is much easier. But that does bring me to my first grumble.
Our T-Roc is fitted with an otherwise-fine seven-speed DSG automatic transmission and automatic parking brake. They combine to make it almost impossible to park and reverse smoothly. No matter how hard I try to carefully work the throttle, low-speed manoeuvring is done in a series of jerks (and curses). It is really tricky when trying to park close to a wall or another car, and the jump can be the difference between hitting and missing the obstacle. Switching off the automatic brake helps, but it's still not good.
On the move, the transmission is smooth, but I have caught it out by asking it to move swiftly away from a halt, and kickdown is harsh. The turbocharged 1.5-litre motor moves the car swiftly enough, although it does sound strained on full throttle.
It is at its most comfortable around town or on A-roads, where it is smooth and works well with the compliant ride. Our test car is fitted with the optional Dynamic Chassis Control, which provides variable suspension settings. I've yet to try these, but the standard mode is good and works well on motorways.
As you'd expect for a top-spec R-Line model, the T-Roc is packed with electronics, which take a while to explore. First stop for me is always Apple CarPlay; it's easy to use on the 10.25-inch screen and connects wirelessly, so you can keep your phone in your pocket on short journeys and still use it. I've plugged a lead into the USB socket for longer trips to keep the phone charged.
I also like the adaptive cruise control, which takes the stress out of driving on busy motorways with constantly varying speeds. It works well and can be adjusted on the steering wheel. I've also been using the steering wheel controls to turn off the lane assist on every trip. The tugging at the wheel is irritating and I've yet to find a way of turning it off permanently – it returns every time you restart the engine. The warning to drive in the centre of the carriageway is also one I'd like to permanently delete.
It's early days for the VW, but it has made a promising, if not perfect, start on our fleet.
| | |
| --- | --- |
| Model: | Volkswagen T-Roc 1.5 TSI 150PS R-Line DSG |
| On fleet since: | March 2023 |
| Price new: | £33,560 |
| Engine: | 1.5-litre petrol, 148bhp/250Nm |
| CO2/tax: | 138g/km / £180 |
| Options: | Rear-view camera (£280); Dynamic Chassis Control (£1,075); IQ. Light LED matrix (£1,665); panoramic sunroof (£1,155); keyless entry including Start/Stop button on centre console (£380); 'beats' sound pack (£475) |
| Insurance: | Group: 23 E Quote: £673 |
| Mileage: | 3,361 |
| Economy: | 42.7mpg |
| Any problems? | None so far |
*Insurance quote from AA (0800 107 0680) for a 42-year-old in Banbury, Oxon, with three points.