Volkswagen T-Roc vs Mazda CX-30: 2022 twin test review
VW's compact SUV has had a makeover to help keep sales surging, but is the Mazda CX-30 a more convincing prospect?
The Volkswagen T-Roc has been something of a smash hit for the brand. Since the compact SUV was launched in 2017, production numbers have breezed past the one million mark and show no signs of slowing down any time soon. 
Indeed, in July this year it was the fourth best-selling car in the UK. Not bad, considering that result not only put it ahead of all the other SUVs in Volkswagen's current eight-strong line-up, but ahead of its iconic Golf, too. 
Now the T-Roc has been treated to a mid-life refresh. The updated model offers the potential to, at the very least, maintain the car's huge appeal for another few years. The changes include subtly revised styling, some interior tweaks and a host of tech updates – all of which we'll put through the AutoExpress road test. 
In contrast, Mazda's CX-30 hasn't enjoyed the same success. UK sales for the Japanese brand's entire model line-up in July totalled 2,252 – only 31 cars more than VW registered T-Rocs over the same period. So is that vast difference in sales success justified?  We've assembled the pair in two of their highest-spec trims to explore if the VW's popularity is deserved, or if Mazda's rival can hold a candle to the new T-Roc.
Volkswagen T-Roc
| | |
| --- | --- |
| Model: | Volkswagen T-Roc 1.5 TSI 150 DSG R-Line |
| Price: | £33,095 |
| Engine: | 1.5-litre 4cyl turbo, 148bhp |
| 0-62mph: | 8.4 seconds |
| Test economy: | 46.7mpg/10.3mpl |
| CO2: | 135g/km |
| Annual road tax: | £165 |
The newly refreshed T-Roc is tested here in R-Line trim and with a 1.5 TSI engine paired with a DSG auto gearbox. Prices start at £33,095, but the options fitted to this test car, which include a panoramic sunroof (£1,150) adaptive dampers (£1,065) and matrix LED headlights (£1,650) among others, add £4,985 to that figure.
Design & engineering
For 2022, Volkswagen has introduced a range of updates to the T-Roc package. With buyers still flocking to this crossover in their droves, the exterior styling changes are understandably subtle; there's an illuminated LED light bar in the grille that joins tweaked headlight units – now with LED tech throughout the range. The bumpers have been given a slight nip and tuck, while the tail-lights get scrolling indicators, too. 
Compared with the previous model, cabin quality has taken a step in the right direction, although details such as the un-carpeted door bins show there's the same lack of attention to detail found in other VW models. Unfortunately, the ergonomics have taken a step back. The touch-sensitive sliders for the temperature controls are mounted low down and are fiddly to use; the old layout was better.
SUVs have a reputation for taking up too much space on the road and for being heavy, hurting efficiency. Not so the T-Roc. Against the tape measure it's 48mm shorter than a Golf and only 30mm wider. At 1,358kg, it's barely a few kilos heavier with the same engine and gearbox, too.
In this case, that engine is a 1.5-litre turbocharged petrol unit. It produces 148bhp and a solid 250Nm of torque that arrives from 1,500rpm and is sustained to 3,500rpm. Unlike the latest versions fitted to the Golf, there's no mild-hybrid set-up here, though – an odd omission given that it boosts fuel economy and makes the power delivery smoother. 
Partnership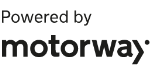 Need to sell your car?
Find your best offer from over 5,000+ dealers. It's that easy.
Driving
How the T-Roc performs and drives is just fine from behind the steering wheel. It's easy to familiarise yourself with the controls, which are all fairly light, fairly precise, and fairly well positioned. It's simple to drive around town; visibility is great and the raised driving position gives a decent view ahead.
It's comfortable, too. Bumps are isolated well from the cabin, as are noises coming from the suspension; the adaptive dampers play a part here, doing a better job than the standard set-up.
Whether the dampers are in Comfort or Sport mode, the T-Roc stays stable and composed in corners and offers up plenty of grip. The brakes are powerful and easy enough to modulate at lower speeds. It's not fun as such, but it gets the job done. 
The T-Roc impresses more in other areas. Motorway stability is first rate which, combined with the general comfort and refinement, means you'll be feeling fresh even after a long drive.
The engine is a highlight, too. The 1.5-litre turbocharged motor moves the car along keenly; the 0-62mph dash is dispatched in 8.4 seconds, and that performance is delivered with a constant, smooth torque curve that makes it feel effortless. The seven-speed DSG gearbox is mostly slick, only occasionally jerking at low speed.
Practicality
For a car that has a similar physical footprint to a Golf hatchback, the T-Roc is impressively spacious inside. It's most obvious when it comes to luggage room, where the 445-litre boot tops the Mazda's by 23 litres.
There are tethers and hanging hooks to improve versatility, while a false floor means there's hardly any load lip to overcome. It also allows for a completely level space when the back seats are folded. With them down, cargo capacity grows to a healthy 1,290 litres, although the Mazda provides a more impressive 1,398 litres of total volume. 
The T-Roc's impressive storage continues in the front. Beyond the now-obligatory cup-holders, the door bins are cavernous, the glovebox is roomy enough and there's a useful bin beneath the central armrest. Rear-seat occupants also get some roomy door bins, a pair of air vents and two USB-C ports to keep mobile devices topped up.
Ownership
Both of these crossovers were assessed by crash safety experts Euro NCAP in 2019, and both were awarded maximum five-star ratings. The CX-30 in particular was excellent: its 99 per cent score in the adult occupant protection category was the best of any car tested that year, helped by solidsafety kit. As standard, the T-Roc R-Line gets a lane-keeping aid, driver fatigue detection and autonomous emergency braking.
Running costs
The Volkswagen's fuel economy of 46.7mpg on test was impressive and means running costs should be relatively affordable at a time when fuel prices have spiralled. But for all the theory behind a smaller, turbocharged engine, the CX-30's engine runs it extremely close. 
Our figure of 46.5mpg is for a manual model, so expect the automatic to sacrifice a few mpg, but this shows that the mix of Mazda's compression-ignition tech and mild-hybrid system achieves a very similar result in the real world. 
With official CO2 emissions of 138g/km for the CX-30 and 135g/km for the T-Roc, this pair sits in the 32 per cent Benefit in Kind band for company car calculations. The difference is negligible; deductions total £4,182 for the Mazda and £4,200 for the T-Roc. However, fully electric crossovers such as the Peugeot e-2008 will make much more financial sense than the Mazda or Volkswagen to a company car driver.
Tester's notes: "The T-Roc offers plenty of scope for customisation. There's a choice of 14 alloy wheel designs, nine body colours and three contrasting roof shades."
Mazda CX-30
| | |
| --- | --- |
| Model: | Mazda CX-30 2.0 e-Skyactiv X GT Sport |
| Price: | £32,995 |
| Engine: | 2.0-litre 4cyl MHEV, 183bhp |
| 0-62mph: | 8.7 seconds |
| Test economy: | 46.5mpg/10.2mpl |
| CO2: | 128g/km |
| Annual road tax: | £155 |
Although the CX-30 pictured here is equipped with a six-speed manual gearbox, we're testing it against the T-Roc as a six-speed automatic. In Sport Tech trim, it costs £32,955, but unlike its rival, the Mazda's only cost extra here is the metallic paint, which adds £570.
Design & engineering
On the face of it, the CX-30 appears to be a fairly standard – if striking – challenger to the T-Roc. It's slightly longer and taller than its rival, but it has five seats, plenty of standard kit, and a layout derived from a family hatchback – in this case the Mazda 3.
But Mazda has never been a brand to follow convention, and nowhere is this clearer than with its engines. The brand ploughed on with rotary engines as others tried and then abandoned the tech. Even now, at a time when so many other manufacturers are moving away from large engines and diesel, a new six-cylinder diesel engine has been announced for the new CX-60 luxury SUV, alongside a plug-in hybrid. 
It's no different in the CX-30. In a segment where downsized turbocharged engines are pretty much the default choice, the CX-30 stands alone with a naturally aspirated 2.0-litre unit. That's not to say it's less clever; the e-Skyactiv X engine features what's called Spark Controlled Compression Ignition (SPCCI). This combines a lean mix of fuel and air at a very high pressure – similar in principle to a diesel engine's combustion. 
Mazda reckons this allows for performance of a petrol with diesel-like fuel consumption. What SPCCI can't replicate is a turbocharged engine's torque. Despite the extra capacity, the CX-30's engine is 10Nm down on the Volkswagen's 1.5-litre unit, but more crucially that maximum is produced at 4,000rpm, while the T-Roc's engine comes on song at just 1,500pm. A mild-hybrid boost in the Mazda aims to reduce load and boost fuel economy, though.
While the VW's cabin feels a little more luxurious than it did previously, it still isn't up to the standard of the class leaders, and the CX-30 sits among these; the design looks and feels fantastic – not only unique in appearance, but also making use of leather and other soft-touch materials to rival that of many premium brands. The driving position has a wide range of adjustment, while the relatively slim steering wheel rim is lovely to hold. 
Driving
In isolation, the Volkswagen's basic control weights feel great: well judged, slick and easy. The Mazda's, however, are even better. It starts with the steering; ever so slightly heavier than the T-Roc's around the straight ahead, it feels so precise and so natural that it gives the driver plenty of confidence whether making low-speed manoeuvres or winding along a B-road. We know Mazda's manual gearbox is great, but the auto isn't quite as good. It's smooth and refined but not as fast to shift as the VW's unit. However, it is much slicker at low speed. 
The weights of every control feel so well matched to one another; this means that, even travelling at slow speeds, it feels satisfying to drive. Up the pace and the CX-30 demonstrates an excellent trade-off between ride comfort and handling sharpness. There's slightly more body movement here than in the T-Roc, but it's keener to respond – yet it manages to achieve this with a supple suspension set-up that's better at isolating knocks than the VW's. It's clear that the engineers behind the MX-5 sports car worked their magic here, too. 
That engine is certainly clever on paper, but those used to any of its contemporaries will miss the turbocharged shove. Below 2,000rpm it struggles to shift, forcing the auto 'box to kick down. Once some revs are on the clock, performance is great, but it means that progress is less serene than in the VW.
Practicality
There are pros and cons to sitting in the back of the CX-30. There's slightly more headroom than in the T-Roc, but on the other hand, knee room is also a little tighter. 
There's not much in it in either direction, though. The middle seat isn't very comfy, because the backrest – which doubles as a fold down armrest when not in use – is very hard. Despite the black and brown upholstery, the light roof lining makes the CX-30's cabin feel quite airy and spacious. Our car also had a conventional sunroof as standard. 
Like the T-Roc, child seats are easy to install in the CX-30 because Mazda has located the mounts within chunky plastic housings. The T-Roc adds a third Isofix point on the front passenger seat.
Ownership
Mazda might not shift as many units as Volkswagen, but those that do find homes tend to satisfy their owners more. In our most recent Driver Power satisfaction survey, the Japanese maker finished seventh out of the 29 brands in the survey. Volkswagen ended up eleven places further behind in 18th. In the T-Roc's defence, however, it was the highest-scoring VW in the individual car rankings, taking 34th place out of 75 cars, with buyers impressed with its safety features. 
Running costs
Of all of the cars in the segment, very few hold onto their value as well as the CX-30. After three years and 36,000 miles, the GT Sport model we're testing is predicted to cling onto almost 58 per cent of its original value.
The T-Roc is also above average for the segment in this area, but can't quite match the Mazda; it should be worth just under 53 per cent of its new cost over the same period. That's the difference between the CX-30 being worth £19,051 and the T-Roc £17,524 – quite a change considering the £140 difference when new, before you factor in options.
Tester's notes: "Mazda doesn't offer as much personalisation, but sharp styling and a modern colour palette mean it's still every inch a fashionable crossover choice."
Verdict
First place: Mazda CX-30
In many areas, the CX-30 ranks among the best crossovers in the class. It offers up fantastic ride and handling, it's reasonably spacious both for people and cargo, and it has one of the finest interiors for the money. We'd certainly try before you buy, though – even though it's frugal, the e-Skyactiv X engine won't be to everyone's taste, and could even be a deal-breaker.
Second place: Volkswagen T-Roc
The T-Roc might have been updated for 2022, but beyond the cosmetic tweaks, the changes are so small that it's stood still – or taken a step back. It's still decent to drive, spacious, practical and frugal, but the touch-sensitive climate control panel is frustrating to use. The as-tested price of this test car also shows that costs can climb very high if you're keen with the options.
Other options in this category
Ford Puma EcoBoost 155 ST-Line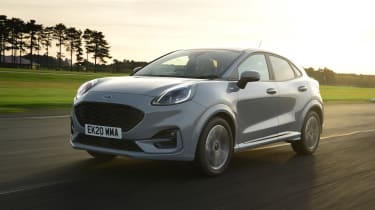 Price: £26,925
Engine: 1.0-litre petrol turbo, 3cyl, 153bhp
The Puma is the sharpest-handling  car in the class. It's also practical, with its hose-down MegaBox boot cavity, and is great value for money, undercutting both of these rivals on price.
Peugeot 2008 1.2 PureTech 130 GT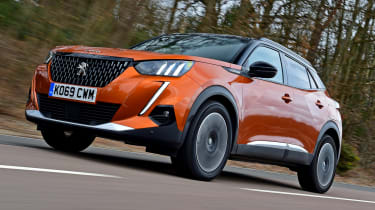 Price: £27,885
Engine: 1.2-litre petrol turbo, 3cyl, 129bhp
The 2008 is one of the few cars in this segment that can match the CX-30 for interior quality, and it drives pretty well, too. It's also available with petrol, diesel and fully electric powertrains.
Figures
| | | |
| --- | --- | --- |
|   | Mazda CX-30 2.0 e-Skyactiv X GT Sport | Volkswagen T-Roc 1.5 TSI DSG R-Line |
| On the road price/total as tested | £32,955/£33,525 | £33,095/£38,080 |
| Residual value (after 3yrs/36,000) | £19,051/57.8% | £17,524/53.0% |
| Depreciation | £13,904 | £15,571 |
| Annual tax liability std/higher rate | £2,091/£4,182 | £2,100/£4,200 |
| Annual fuel cost (12k/20k miles) | £2,164/£3,607 | £2,155/£3,592 |
| Insurance group/quote/VED | 20/£530/£155 | 23/£511/£165 |
| Service costs | £799 (3 years) | £386 (2 years) |
|   |   |   |
| Length/wheelbase | 4,395/2,655mm | 4,236/2,590mm |
| Height/width | 1,540/1,795mm | 1,491/1,819mm |
| Engine | 4cyl in-line/1,998cc | 4cyl in-line/1,498cc |
| Peak power | 183/6,000 bhp/rpm | 148/3,500 bhp/rpm |
| Peak torque | 240/4,000 Nm/rpm | 250/1,500 Nm/rpm |
| Transmission | 6-spd auto/fwd | 7-spd man/fwd |
| Fuel tank capacity/spare wheel | 51 litres/repair kit | 50 litres/repair kit |
| Boot capacity (seats up/down) | 422/1,398 litres | 445/1,290 litres |
| Kerbweight/payload/towing weight | 1,565/400/1,300kg | 1,358/496/1,400kg |
| Turning circle | 11.4 metres | 10.9 metres |
| Basic warranty (miles)/recovery | 3yrs (60,000)/1yr | 3yrs (60,000)/1yr |
| Driver Power manufacturer/dealer pos. | 7th/N/A | 18th/10th |
| NCAP: Adult/child/ped./assist/stars | 99/86/80/77/4 ('19) | 95/89/76/78/5 ('17) |
|   |   |   |
| 0-62mph/top speed | 8.7 secs/127mph | 8.4 secs/129mph |
| Auto Express econ. (mpg/mpl)/range | 46.5/10.2/522 miles | 46.7/10.3/514 miles |
| WLTP mpg | 46.3mpg | 47.1mpg |
| WLTP mpl | 10.2mpl | 10.3mpl |
| Actual/claimed CO2/tax bracket | 140/138g/km/32% | 140/135g/km/32% |
|   |   |   |
| Airbags/Isofix/parking sensors/cam | 7/yes/f&r/yes | 6/yes/f&r/yes |
| Auto 'box/lane keep/blindspot/AEB | Yes/yes/yes/yes | Yes/yes/yes/yes |
| Climate control/cruise control | Yes/yes | Yes/adaptive |
| Leather/heated seats | Yes/yes | £2,250/yes |
| Metallic paint/LED lights | £575/yes | £685/yes |
| Keyless entry & go/powered tailgate | Yes/yes | £425/no |
| Sat-nav/digital dashboard | Yes/yes | Yes/yes |
| DAB/connected services | Yes/yes | Yes/yes |
| Wireless charging | No | £360 |
| Apple CarPlay/Android Auto | Yes/yes | Yes/yes |