Audi R8 successor will be fully electric
An Audi supercar is in the works and it could have even greater levels of performance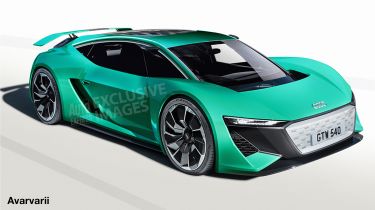 Audi's sports car future is looking electric. We've already seen sleek, low-slung EVs from the brand in the shape of the e-tron GT and the 'sphere' concepts but new plans are being laid out for a replacement for the TT sports car and even its halo car - the R8.
We've previously heard from Linda Kurz - Audi's former head of product, now its head of marketing, that the R8's successor will ditch petrol power in favour of a battery electric powertrain.
Recently, Audi revealed its special send-off to the R8 with the V10 GT RWD edition which "says goodbye to the V10 engine" according to the German car maker. While the lack of an R8 might not leave a big hole in terms of sales for Audi, it will leave the void of a halo car for the brand. 
There has been intense discussion within Audi's board on whether to commission even an indirect successor, not least because the company is committed to launching only electric models from 2026, and the R8's sister vehicle, Lamborghini's Huracán, looks set to continue with some form of combustion engine.
However, Auto Express understands that the positive reception to the e-tron GT has convinced Audi's management, including senior figures within the Audi Sport division that is responsible for the R8, that customers are ready to accept a fully electric 'halo' performance model.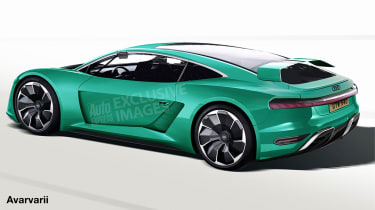 We spoke to Audi's board member for technical development, Oliver Hoffman to find out if and how the firm is looking to replace the R8. He revealed that when an R8 successor comes, it will be powered by electricity alone. "We are pretty clear that when we present an R8 successor, it will be a fully electric car," Hoffman said. "We are working hard on sports car platforms and concepts for the future. We've talked of wanting to surprise our customers and we will do this. We're pushing for some two-seater concepts and successor concepts of our R8."
Hoffman didn't suggest the R8 successor would use the PPE platform that's going to underpin Audi EVs from next year with the first A6 e-tron. That's because the time frame of any vehicle is likely to be beyond that architecture's life – towards at least 2025, when PPE and MEB get amalgamated into SSP. 
There's already little doubt that SSP's component line-up will provide enough performance to support a supercar, with intra-group sibling Porsche leading development on a new SSP Sport platform. VW Group officials have confirmed that SSP will support multi-motor outputs of as much as 1,140bhp. Audi may be tempted to aim towards the top end of this envelope, its halo sports car acting as a calling card for the most potent deployment of its new generation of EV tech – with a price to match.
Even then, Hoffman's assertion that Audi is working on "sports car platforms" would appear to suggest that the company is exploring additional solutions – perhaps taking elements from SSP, such as battery technologies and electric motors – and then framing them in a two-seat layout. 
This may also be a reference to the potential to share a chassis and technologies with Porsche's forthcoming electric Boxster and Cayman – cars that are being engineered to mimic mid-engined handling characteristics.
Partnership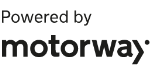 Need to sell your car?
Find your best offer from over 5,000+ dealers. It's that easy.
Our exclusive future R8 images take elements from Audi's most recent electric sports car concept. Called AI:RACE e-tron, it was shown at the Pebble Beach Concours back in 2018, and featured a triple-motor 661bhp electric powertrain. 
A similar motor configuration offering even more power could feature in a production model, although the concept's solid-state battery likely won't be used if the car is to appear in the second half of the decade.
Audi has previously dipped its toe in the water with an electric R8. In 2015 the company used the Geneva Motor Show to preview the R8 e-tron, a battery-powered version of the second-gen R8 which put out 455bhp and 920Nm of torque. It was axed after just a year on sale and 100 examples sold - primarily due to an astronomical starting price but also because Audi didn't promote the car.
Now read our list of the best sports cars...