First Blower Bentley continuation model completed
First new Bentley Blower for 90 years – and it'll be used as a test mule for an upcoming production run of 12 vehicles
Bentley has built the first "Blower Bentley" continuation car. The inter-war icon has been faithfully recreated using the British brand's own 1929 4½-litre "Team Blower" racer as a starting point and 12 more examples of the classic racer will follow. 
The first Blower Bentley continuation car, which the British firm has dubbed "Car Zero," took 40,000 hours of work to complete. It's made from 2,000 hand-crafted components, each of which were templated using the car's original drawings, tooling and a laser-scanned 3D model of Sir Henry "Tim" Birkin's famed racer.
Like the original Blower Bentley, Car Zero is powered by a supercharged 4½-litre four-cylinder petrol engine. It's an exact recreation of the engines that powered Tim Birkin's race cars in the late 1920s, featuring the same aluminium pistons, overhead camshaft, twin-spark ignition and a newly machined Amherst Villiers roots-type supercharger.
However, while Bentley's engineers were building the first engine, they were met with a problem – how to run it in. The unit didn't marry up to any of the brand's current engine dynos so, to get around the issue, they repurposed an engine testbed that was originally designed to power-test Merlin V12 aero engines for WWII-era Spitfire and Hurricane fighters.
Bentley is yet to release any official performance figures – but, if its engineers got everything right, the Blower Continuation should have the same 242bhp output as the original car. Its top speed should be identical too, at almost 138mph, which is the speed Tim Birkin set at Brooklands in 1932.
The rest of the Blower Continuation prototype is equally faithful to the original. The car's chassis is made from hand-formed heavy gauge steel, which has been hot-riveted by Israel Newton & Sons Ltd – a 200-year old engineering firm that traditionally makes boilers for steam locomotives.
The Blower's sold nickel radiator is bespoke and identical to the original, while the period correct leaf springs and shackles were made by a blacksmith from the West Midlands. The brakes are similarly accurate replicas of the original car's 17.75-inch (40cm) mechanical drums, while the steering system uses the same antiquated worm and sector setup.
Finally, Car Zero's interior is based on a hand-finished ash frame, which has been trimmed using 25 metres of Rexine – a traditional faux leather, which is known for its strength and weather-wearing properties. Like the original car, the Oxblood Red leather seats are stuffed with 10kg of natural horsehair and the car's bodywork is finished in gloss black.
Over the next few months, Bentley will use Car Zero to test the Blower's real-world durability in a 35,000km road trip – 8,000km of which will take place at a race track track, to simulate famous rallies such as Peking to Paris and the Mille Miglia. The programme will also see the continuation model pushed to its top speed by Bentley's CEO, Adrian Hallmark.
Bentley says it will take Mulliner two years to complete the 12-car production run. The Team Blower continuation series forms part of Bentley's ongoing Centenary Celebration, which has already seen special edition versions of the Continental GT, Continental GT Convertible and Mulsanne, as well as an all-new version of the Flying Spur.
Partnership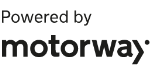 Need to sell your car?
Find your best offer from over 5,000+ dealers. It's that easy.
What do you make of the Blower Bentley Continuation Series? Let us know in the comments section below…