Sustainable luxury: Bentley's innovative approach to going green
As Bentley launches a Flying Spur Hybrid, we visit the firm's Crewe HQ to see how the luxury car maker is becoming more eco-friendly
Just as Art Deco was inspired by the trains and ocean liners from the turn of the last century, so current design aesthetics are impacted by today's transport trends.
Electrification has been the most significant theme over the last decade or so, and with modern, battery-powered vehicles having had a good while to permeate the minds of stylists, it's no surprise that design influences inspired by volts, watts, and the eco-consciousness that seemingly goes hand in hand with them are now writ large across our cars.
And the larger the car, the larger the canvas designers have; it's hardly surprising, therefore, that the Bentley Flying Spur – a 5.3-metre-long, 2.5-tonne limousine now offered with plug-in power – wears its electrified credentials not just in its drivetrain, but also on its flanks, seats, and wheels.
"They're a very technical colour", Bentley's Hans Holzgartner says, referring to the Flying Spur Hybrid's matte-look, 21-inch, Pale Brodgar wheels. This finish isn't just on the Spur's alloys, but also appears on most areas of the car where mirror-finish chrome might normally exist. The brightwork isn't that bright, in other words, and that's a deliberate decision: subtlety is the new flashy.
As Bentley's senior global product manager, Holzgartner knows a thing or two both about the new Flying Spur Hybrid, and the message it sends about Bentley's past, present and future. "There is very little visual change from the V8 and W12 Flying Spur", he remarks. "But everything that is different has sustainability in mind." That sustainability is most obvious inside the Flying Spur Hybrid, where sections of wool upholstery mingle with matte-finish koa wood, which requires 90 per cent less lacquer than a typical Bentley veneer needs. 
That sense of a lack of showiness – or as close to a lack of showiness as it's possible to get in a six-figure luxury car assembled by one of the world's premier car manufacturers – is clearly important to Bentley. If money talks, this Flying Spur Hybrid – like wealth, it's said – whispers. 
It'll whisper when it's moving, too, with the battery pack good for around 25 miles of range, a distance Bentley reckons will be enough for the vast majority of its customers, the vast majority of the time. Holzgartner describes it as a car that appeals to "the increasingly tech-savvy expectations of customers". 
It won't, of course, whisper when the twin-turbo 2.9-litre V6 – the same engine found in the Audi RS 5, no less – joins in the fun. This and the electric motor produce a total of 536bhp between them, and that will whisk the Bentley from 0-62mph in just 4.3 seconds. 
Aside from the thoughtfulness of the materials and the potency of the powertrain, there's another important aspect of this Flying Spur: its name. Bentley has called the launch version of this electrified model the "Odyssean Edition", and it doesn't take a Greek scholar to know that this is a nod to the legendary warrior king Odysseus. He took 10 years to travel home after the Trojan War, and the title of Homer's epic poem that relates the journey – the Odyssey – has become shorthand for any vast undertaking.
Partnership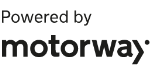 Need to sell your car?
Find your best offer from over 5,000+ dealers. It's that easy.
Bentley isn't alone in having an Odyssean task on its hands in the shift to electrification, but its challenge is trickier than most. The company is, after all, the world's largest producer of 12-cylinder petrol engines, as well as a marque that's previously been synonymous with high-powered, high-consumption, supercharged "blower" engines – things that are being legislated out of its future, and are already unfashionable. Heck, even the "Bentley Boys" that have been so tied up with the brand for the last century seem a little cliquey in today's light. 
So what is Bentley to do? Well, it innovates – and it can look back across the last 102 years of its life as it does this. Take the EXP 1; this was the original prototype Bentley, and the model from which the firm's first car, the 3 Litre, was developed over 100 years ago. The EXP 1 recently lent its name to another cornerstone Bentley prototype, the EXP 100 GT, unveiled as the firm turned 100 in 2019 to showcase how a Bentley grand tourer might look in 2035.
The Flying Spur Hybrid is described by its maker as the first mainstream production car to "implement design influences" from the EXP 100 GT, as well as being the "first step" on Bentley's journey to introduce sustainable materials as it begins its next century.
This is far from the only step Bentley is taking on its Beyond100 strategy for its next 100 years, though. Over a leisurely afternoon at the firm's headquarters in Crewe, Cheshire, Bentley laid on a series of talks covering how it is ensuring the sustainability of its materials, which begins seven years before a new product appears inside its cars. 
That's the length of time Maria Mulder, Bentley's head of colour and trim, tells us it takes for a new material to go through various stages, which begin with "scouting" and "exploring", before moving on through pre-development and the decision of whether or not they should be used, ahead of sourcing and launching approved materials.
"Is this beautiful? Is it luxurious? Is it Bentley?", are some of the questions Mulder says the firm asks itself before deciding whether to introduce a novel surface or finish. Another quandary faced by the firm, Mulder tells us, is: "If the car of the future has no leather, what does it smell like?"
Not like pineapple, we'd wager, because "pineapple leather" – an alternative to animal hide made from fibres from pineapple leaves – is one that Bentley opted not to develop. Another finish not making the cut is a textile made from mushroom spores and fibres (a senior exec pushed his finger through it, exposing its fragility). Palm leaves and cork remain on the radar, even if they've not been signed off.
One impressive sample material that catches our eye is a pretty prototype ceramic inlay pressed into a section of dashboard veneer. "We've been working for three or four years on this patented process", Mulder tells us, before adding that the technology to do this flawlessly, with slivers of ceramic, has been developed with an aerospace firm.
We playfully ask what the aerospace company's carbon footprint is like, and are politely informed by a colleague of Mulder that the firm in question doesn't launch rockets or aeroplanes itself, but rather works with firms that do.
A similar emissions-based thread can be unpicked with regard to Bentley customers. These people are purchasing vehicles from a firm that intends to be carbon neutral by 2030 – a noble intent – while 80 per cent of all the cars it has ever made are said to still be on the road – a statistic of sustainability almost unheard of in the automotive industry. 
But against this narrative is the fact that the average Bentley buyer owns eight cars, and such people are likely to be "high-net-worth individuals", often defined as those with at least £1million of liquid assets – cash, in other words – in their accounts. Such customers may have multiple houses at their disposal around the world, perhaps even a private plane or two to whisk them to these destinations, and a yacht to mess about on once they are there.
One detail we pick up on at Crewe is that cars are felt to be very visible when they are being refuelled. That's a rare event in the Flying Spur Hybrid, which is seen as desirable by customers; "You don't have to pull up to a petrol station and be seen", we overhear. A comparison is then made with owners' yachts, which can be moored up offshore, their profligacy out of sight, their privacy core to their appeal. If we are to accept that Bentleys can be sustainable and eco-conscious, can the same be said of their owners? The jury's out. But does wealth like to whisper? You bet.
Find out what happened when we pitched the Bentley Bentayga against the Aston Martin DBX here...