Bentley's electric hypercar to challenge Ferrari 488
Bentley will build a production version of the EXP 10 Speed Six concept car with an all-electric powertrain.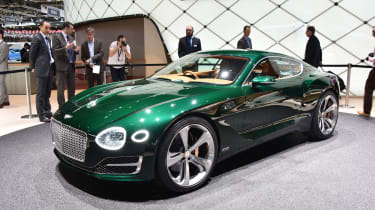 Bentley has revealed plans for an all-electric two-seater hypercar based on the gorgeous EXP 10 Speed Six concept. It'll rival the likes of McLaren's 675 LT and the Ferrari 488 GTB in terms of performance, despite having zero emissions.
Speaking at the launch of the new Bentayga in Spain, Bentley CEO Wolfgang Dürheimer confirmed to Auto Express that the car is in line for full production, albeit with some fine-tuning to ensure the business case stacks up.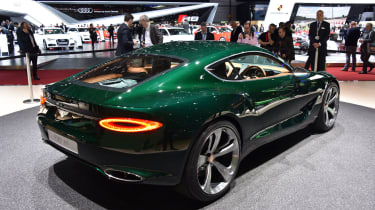 The hypercar plan comes as a result of the Bentayga being such a runaway success, in terms of initial sales. First-year production of the Bentayga has been expanded from 3,500 cars to over 5,000 thanks to unprecedented demand for the £160k SUV. This means the investment required to make such exciting new cars is already being generated. "The customer response to EXP 10 Speed Six was phenomenal, and so we want to build on this and make it a reality," said Dürheimer.
"We are investing more than ever before, over 840 million Euros over three years. Our people and our products are key to our future." That is why these two radical new Bentleys (a hypercar and the Bentayga coupe-SUV) are now very much on the agenda at company HQ in Crewe, Cheshire.
Initial speculation about the EXP 10 Speed Six centred on the car being powered by a more powerful version of the Bentayga's twin-turbo W12 engine, but Dürheimer told Auto Express that he wants the car to be fully electric, and boast the equivalent of at least 500bhp. It may even be rear-wheel drive, according to Bentley's product line director, Peter Guest.
It's unclear whether Bentley's all-electric sports car will be realised before or after the high performance coupe version of the Bentayga SUV, but both models are expected within the next 12 months.
Are you excited about the new Bentley hypercar? Can it beat a Ferrari? Let us know in the comments section below...