New Bentley Bentayga Hybrid 2021 review
The updated Bentley Bentayga Hybrid luxury SUV has arrived in the UK
Find your Bentley Bentayga
Offers from our trusted partners on this car and its predecessors...
Or are you looking to sell your car?
Advertisement
Verdict
The second-generation Bentley Bentayga Hybrid is one of motoring's more curious anomalies. It's still a Marmite car visually, despite a reasonably successful mid-life redesign. But ultimately, it's also still a 2.7-tonne luxury SUV that is not going to help save the planet, plug-in hybrid system or not. It also lacks character compared with the V8 and W12 models. Nice interior, though.
When the Bentayga first appeared at the end of 2015, the world was a very different place, and 2.7-tonne, petrol-powered SUVs seemed far less out of kilter with it than they do right now.
So in the middle of 2019, before you-know-what began to unfold, Bentley reacted and gave us the Bentayga Hybrid. And now it has reacted again and given us a second-generation model that uses the same powertrain as the original, but which has been redesigned inside and out, just like the rest of the Bentayga range.
It costs £155,000, which is £22,000 more than the first-gen model. But for that you get a new-look interior and exterior, along with a hybrid system that is capable of 81mpg and which emits just 79g/km in EV mode.
The styling "upgrades" bring the Bentayga more closely in line with the rest of the range, Bentley claims, with a larger and more upright new grille, more subtle tweaks along the flanks that include "Hybrid" badging, and an entirely fresh rear end, complete with new oval tailpipes. Vast 22-inch wheels also become available and a range of new paint options have been added to the already-expansive options list.
It still looks instantly like a Bentayga, and if anything, it appears even bigger and even more imposing in the flesh. That's at least partly down to the new grille, but there's also a pair of huge new LED Matrix headlights that have been designed to look like cut-crystal glassware, says Bentley, adding to the overall effect.
Inside, the new TFT instrument display replaces the more traditional dials from before, and in the Hybrid model's case there are numerous new displays to inform you which mode you've selected – EV, Hybrid or Hold. As with the original Hybrid, you can also choose between four different driving modes for the suspension, steering, throttle map and so on.
Bentley says that rear seat and boot space have also been improved in all directions, although the Hybrid remains either a four- or five-seater; the seven-seat option can't be made available because there's a 210kg lithium-ion battery packaged beneath the rear seats and boot.
Either way, the cabin is even more luxuriant than before and is even better equipped, with a 10.9-inch touchscreen display for the infotainment system, a new steering wheel and yet higher-quality materials on the seats, console and dash.
The main point of focus for the Hybrid model – its hybrid system – remains unchanged, however. And that is somewhat disappointing, given that a) it wasn't exactly world-beating in the first place, and b) the rate of technological progress is so fierce among the competition, for obvious reasons, that standing still in this game inevitably means you take one step back.
Partnership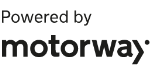 Need to sell your car?
Find your best offer from over 5,000+ dealers. It's that easy.
To recap, the Bentayga Hybrid's main source of propulsion is a single-turbo 3.0-litre V6 that can also be found in a variety of other, rather less expensive cars within the VW empire. This is mated to 17.3kWh lithium-ion battery and an electric motor that boosts the V6's outputs from around 340bhp/450Nm to 443bhp and 700Nm combined. This is enough to give a 0-62mph time of 5.5sec and a 158mph top speed, despite the Hybrid model weighing 200kg more than the rest of the range.
The claimed range on a single 75-litre tank of fuel and with the battery fully charged is 431 miles; the car is capable of 25 miles in full EV mode, during which it can also do 84mph before the petrol engine automatically fires up.
There are three modes; EV, Hybrid and Hold. In EV you use only the battery; in Hybrid the car works out which is the most efficient combination of propulsion, taking into account your driving style and how hard you press the two pedals; and in Hold it works out how to keep as much charge as possible in the battery so that, in town, you can switch to EV mode and still have plenty of charge left.
And you'll need to hang on to all the EV power you can, given that a full recharge takes 2.5 hours from a wallbox or around seven hours from a regular three-pin socket. There is no fast charge capability, in other words, and you can't drive your Bentayga Hybrid in a way that regenerates power into the battery on the move, either, because it's too heavy to achieve this and would burn too much fossil fuel in the process to make sense. As plug-in hybrids go, it's not one of the more cutting-edge examples.
But perhaps the biggest disappointment of all with the Bentayga Hybrid is its lack of personality on the move, its absence of Bentley-ness, and that's purely down to the fact that it's powered mainly by a strangely characterless Audi-sourced V6 engine. In many ways it feels far more majestic when wafting along in near silence in full EV mode, not in Hybrid mode. Only then can you fully appreciate the serenity of its ride (so long as the dampers are in Comfort), the accuracy of its steering, the feel and power of its brakes, the pure quality of its new cabin and the space it unquestionably contains – all the elements that distinguish the Bentayga as a world-class luxury SUV, in other words, and which define it as a true Bentley.
As soon as that V6 petrol sparks up, though, too much of that feeling is diluted. And at that point you do wonder if it is really worth £155,000.
| | |
| --- | --- |
| Model: | Bentley Bentayga Hybrid |
| Price: | £155,500 |
| Engine: | 3.0-litre V6, turbo petrol hybrid |
| Power/torque: | 443bhp/700Nm |
| Transmission: | 8-speed dual-clutch auto, four-wheel drive |
| 0-62mph  | 5.5 seconds |
| Top speed: | 158mph |
| Economy/CO2: | 81mpg/79g/km |
| On sale: | Now |