Range Rover vs Bentley Bentayga: 2022 twin test review
All-new Range Rover takes on Bentley Bentayga in luxury SUV face-off
An all-new Range Rover doesn't come along very often, so when it does arrive, it's something of a big deal. What you see here is the fifth generation of a model that has more than half a century of history, and with every new incarnation there has been a move further upmarket. 
The latest model is the poshest yet, and that's saying something when its predecessor was still a top choice for luxury up until the end of its production run. As well as plenty of creature comforts, the latest Range Rover features lots of tech to make life easier, while a variety of petrol, diesel and plug-in hybrid powertrains are offered. Here we're testing the D350 diesel, which comes with mild-hybrid technology.
The new Range Rover isn't short of opposition at this end of the market, and one of the best is another Brit, in the shape of the Bentley Bentayga. It follows a formula of premium luxury that was established by past Range Rovers, but offers the bonus of Bentley's hand-crafted expertise, which allows customers to create a bespoke machine of their own making. Is that enough for it to win this test, or does the Range Rover have the upper hand?
Range Rover
| | |
| --- | --- |
| Model: | Range Rover D350 Autobiography |
| Price: | £122,375 |
| Engine: | 3.0-litre 6cyl, 345bhp |
| 0-62mph: | 6.1 seconds |
| Test economy: | 32.4mpg |
| CO2: | 208g/km |
| Annual road tax: | £520 |
The fifth-generation Range Rover comes in standard and long-wheelbase bodies, while petrol, diesel and plug-in hybrid drivetrains are available; an all-electric version is due in 2024. 
For this first test, we have a standard-wheelbase D350 diesel model in plush Autobiography spec. At £122,375, it undercuts the Bentayga by more than £35,000, although there are plenty of personalisation options that can significantly increase the price.
Design & engineering
It's been a decade since the last Range Rover was launched, and it's clear that Land Rover's design team didn't want to mess with that car's instantly recognisable appearance when it came to signing off on the new model. Up front, the grille is narrower and the headlights are smaller, while there are two bars that stretch across the lower air intake, but overall the new Range Rover looks similar to the outgoing car.
It's at the back where the big changes take place. The high-set rear looks a little awkward to our eyes, while the clusters have been ditched in favour of gloss-black trim that hides the lights. The indicators are set into the black bar across the tailgate on either side of the Range Rover text, too.
Under the skin, the Range Rover is the first car to use Jaguar Land Rover's latest MLA platform. It's designed with electrification in mind, but the pure EV isn't here yet, with only plug-in or 48-volt mild-hybrid systems available for now. The D350 uses a 3.0-litre six-cylinder Ingenium diesel, which is connected to an eight-speed automatic gearbox. Air suspension is standard, as is four-wheel steering.
Inside, the Range Rover's cabin delivers the upmarket ambience that owners of past generations are accustomed to, but with more technology than ever. The dashboard features Land Rover's latest 13.1-inch Pivi Pro touchscreen and digital dials, plush climate and massage seats are fitted, and just about everything on board is electrically adjustable.
Partnership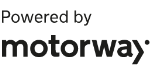 Need to sell your car?
Find your best offer from over 5,000+ dealers. It's that easy.
Driving
One highlight of previous- generation Range Rovers was the lofty driving position that they offered, and this remains intact for the new model. You get a clear view of your surroundings, while 360-degree cameras with virtual 3D display and live obstacle detection help you negotiate tight spots.
Another handy addition is the digital rear-view mirror. Originally designed for the Defender so owners could see beyond the door-mounted spare wheel, it might seem a gimmick to fit it to the Range Rover, but the display offers a clear view of the road behind in all light conditions, and is especially useful for eliminating glare from other vehicles at night.
Fire up the straight-six diesel, and it settles to a distant hum, then it largely stays in the background while you're driving. It gets a little more vocal as you accelerate, but with 700Nm of torque from 1,500rpm, you don't need to stretch the engine too much to make quick progress.
The refined engine contributes to the Range Rover's fantastic cabin comfort. Road and wind noise is kept to a minimum, too, although the 22-inch wheels on our car did cause thumps to be heard in the cabin. While this disturbed the peace, standard-fit air suspension means they were never felt. The Range Rover has a surprising turn of speed for its size, but it's a car you don't rush. It's more at home cruising in comfort, although the quiet cruising and raised driving position mean it's easy to exceed the national speed limit if you're not paying attention.
Land Rover's Terrain Response system has modes that set the car up for different surfaces, and having sampled the Range Rover's abilities, we're sure it will be able to head further off the beaten track than any owner will ever want to go. There's also a Dynamic setting that firms up the suspension for sharper cornering. This makes the Range Rover feel agile, although there's only so much that the suspension can do to contain the car's 2.5-tonne kerbweight. 
Practicality 
While the Range Rover is just over five metres long, it prioritises passenger space over load carrying. Land Rover quotes a cargo capacity of 818 litres to the roof, but the split tailgate makes it hard to reach into the load bay. Powered opening means there's no effort needed to get in, though, while the seats fold electrically, albeit rather slowly. There are buttons at the side of the cargo area to do this, plus the option to lower the rear suspension to reduce the height of the load lip. 
Cabin storage is great, with twin gloveboxes, deep door bins and a centre console with four separate areas, including one below the cup-holders.
Ownership
These two cars haven't been tested by Euro NCAP, but both feature the latest active and passive safety kit. Lane assist with blind-spot detection, adaptive cruise control and forward-collision warning are included, while the Range Rover also features Trailer Stability Assist. If security is something of a concern, Land Rover includes a 12-month subscription to Secure Tracker Pro, which can monitor your vehicle 24/7 against any unauthorised movements. 
Running costs 
Range Rover and Bentley buyers are less likely to be concerned by fuel economy, but our figures show that diesel still has a role to play in luxury SUVs such as this. An average of 32.4mpg while on test isn't anything to write home about, especially with a fair amount of motorway driving included, but the Range Rover was far more efficient than the Bentayga's 20.2mpg. The Range Rover's 80-litre fuel tank will be costly to fill, but if you cover 20,000 miles a year at those rates, then you'll spend around £2,700 less in fuel bills on the Range Rover than you would with the Bentley. 
Testers' notes: "Rear wheels steer to boost manoeuvrability at low speeds. It means the Range Rover's 10.95-metre turning circle is as tight as a compact SUV's."
Bentley Bentayga
| | |
| --- | --- |
| Model: | Bentley Bentayga V8 |
| Price: | £157,800 |
| Engine: | 4.0-litre V8 petrol, 542bhp |
| 0-62mph: | 4.5 seconds |
| Test economy: | 20.2mpg/4.4mpl |
| CO2: | 265g/km |
| Annual road tax: | £520 |
The Bentayga is Bentley's best-selling model, and as with the Range Rover, it's possible to ramp up its price well beyond the £157,800 starting point. We're testing the standard V8 petrol model here (there is no diesel option), but the car in our pictures is the higher-spec, driver-focused V8 S model.
Design & engineering
Bentley has tapped into the vast resources of the Volkswagen Group for the Bentayga's platform, but there's much more to this luxury SUV than just rebranding some existing technology. Under the skin, it uses the group's MLB Evo platform, which is also shared with the Lamborghini Urus and Porsche Cayenne among others, but while initial assembly of the Bentayga takes place in Germany, the cars are shipped to the UK for paint and then final assembly at Bentley's factory in Crewe, Cheshire. 
This means that the Bentayga benefits from the same hand-crafted expertise that makes every Bentley feel special. Depending on the specification you go for, the Bentayga comes with hand-stitched leather trim, high-grade wood veneers that are matched across the cabin, and lots of metal switchgear. The organ stop air vent controls are a nod to classic models, while the bezels on the rotary dials offer a fantastic sense of quality.
Our V8 S model featured what looks like a turned-metal dashboard finish, but is actually smooth to the touch. Bentley offers V6 plug-in hybrid, V8 and W12 powertrains in the Bentayga, and it's the middle one we're driving here. With 542bhp and 770Nm of torque, the twin-turbo V8 outguns the diesel Range Rover, but you do pay the price in terms of fuel economy and overall running costs. If that's a concern for you, then the V6 hybrid model offers up to 83mpg and 25 miles of all-electric range.
The V8 is wholly conventional in comparison – although it does feature stop-start – and it matches the Range Rover with an eight-speed automatic gearbox, permanent four-wheel drive and air suspension all fitted as standard.
Driving
While the Bentayga and Range Rover have similar drivetrain layouts, their characters are distinctly different. Where the Range Rover's main focus is on comfort above all else, there's a sportier edge to the Bentley.
It starts with the V8 engine, which not only packs a bigger punch than the Range Rover's diesel, but also sounds more appealing. It can sprint from 0-62mph in 4.5 seconds, more than 1.5 seconds quicker than the Range Rover, and does so with an intoxicating rumble from the V8 powerplant.
Gearshifts are smooth, or you can take manual control with the high-quality metal paddles that are located behind the steering wheel. To emphasise its comfort bias, the Range Rover doesn't even offer you the option of paddleshifters.
Direct steering contributes to the Bentayga's sporty feel, and the car is more eager to turn in than the Range Rover on bumpy roads. The set-up of its active anti-roll system means it's also more controlled over bumps in its standard setting when compared with its rival here. Overall the Bentayga has a sportier character in its standard settings, so it feels like a more focused SUV than the Range Rover.
That's not to say that the Bentley can't do luxury, though. Switch to Comfort mode via the rotary selector behind the gearlever, and the Bentayga's softest air suspension settings are a match for the Range Rover's. Bumps are ironed out, and cruising comfort is just as impressive. There is a touch more road noise from the tyres, but it's barely noticeable.
Practicality
Air suspension allows both cars to be lowered to improve access to the cabin. The Range Rover's lowest setting drops the car by 50mm, although it will still be a bit of a step up for smaller passengers to climb on board. The Bentley's system doesn't lower the car quite as far, but it's not as tall as the Range Rover in the first place.
Both manufacturers offer long-wheelbase variants. The Range Rover is longer by 200mm both overall and in its wheelbase, and the LWB commands a premium of around £2,000 over the standard model. It also offers the option of a third row of seats.
The Bentayga Extended Wheelbase has just been revealed, and adds 180mm to the car's length. There's no seven-seat version, but Bentley does offer an Airline Seat option that provides extended luxury in the back. Prices have yet to be confirmed for this model.
Ownership
If you're buying a luxury SUV, then you'll likely be expecting a first-rate experience when it comes to customer service. While you're likely to get this when buying a Range Rover, the follow-up customer care might leave a little to be desired. Land Rover's dealers have failed to impress in recent Driver Power surveys, ranking near the bottom of our polls thanks to dissatisfied customers. 
Being a niche luxury brand, Bentley has never appeared in our polls. But the company's long history of selling upmarket cars means you're unlikely to be disappointed with the ownership experience.
Running costs
Six-figure starting prices are just the start with these cars. Tax, fuel bills, consumables, servicing and insurance will all be sky-high, but then the people who buy these cars should be able to cover these costs. 
If these prices make you look on in disbelief, then the residual values of both cars give you a clear indication that these are aspirational machines. Residuals of 64 per cent for the Range Rover after 36 months are among the strongest of any car for sale, while 61 per cent for the Bentayga is impressive for a car that's been available for seven years.
Testers' notes: "The V8 S has the same drivetrain as the V8, but gets styling changes and chassis tweaks for a sportier drive, and costs around £24,000 extra."
Verdict
First place: Range Rover
The Range Rover sets the standard for all other luxury 4x4s to follow, and the latest model maintains that tradition. It's hugely comfortable, refined and relaxing to drive or be driven in, and the luxuries on board mean it feels special, whether you're popping to the shops or crossing the country. Diesel power still makes sense if you do longer drives, but the plug-in version is the one we'd go for.
Second place: Bentley Bentayga
The main difference between the Bentayga and its rival here is that the Bentley is more focused on its driver than its passengers. It offers the kind of luxury interior that Bentley does so well, but the driving experience is more focused on performance than the Range Rover's. It's a fantastic piece of kit, but the Range Rover offers a greater sense of occasion and better infotainment.
Other options in this category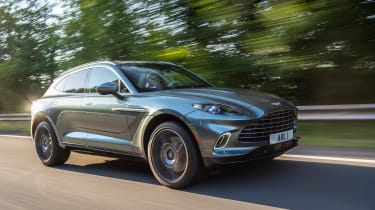 Price: £168,300 
Engine: 4.0-litre V8, 542bhp
Aston has followed Bentley's lead by making the DBX more of a driver-focused SUV than most rivals. Its Mercedes- sourced twin-turbo V8 packs a punch, and the chassis has the talent to make the most of its performance.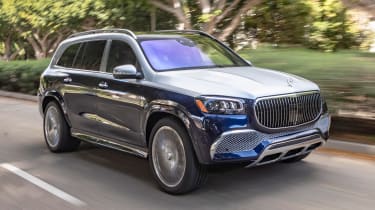 Mercedes-Maybach GLS
Price: £169,635 
Engine: 4.0-litre V8, 549bhp
The upmarket Maybach version of the GLS is Germany's answer to the Range Rover, and is designed with rear-seat passengers in mind. Look past the ostentatious exterior and you get an elevated cabin that shares much with the S-Class limo.
Figures
| | | |
| --- | --- | --- |
|   | Range Rover D350 Autobiography | Bentley Bentayga V8 |
| On the road price/total as tested | £122,375/£122,850 | £157,800/£157,800 |
| Residual value (after 3yrs/36,000) | £76,362/62.4% | £95,785/60.7% |
| Depreciation | £46,013 | £62,015 |
| Annual tax liability std/higher rate | £8,947/£17,893 | £11,507/£23,014 |
| Annual fuel cost (12k/20k miles) | £3,120/£5,200 | £4,794/£7,989 |
| Insurance group/quote/VED | 50/£2,022/£520 | 50/£1,413/£520 |
| Cost of 1st/2nd/3rd service | £38pm (68mths) | N/A |
|   |   |   |
| Length/wheelbase | 5,052/2,997mm | 5,125/2,995mm |
| Height/width | 1,870/2,047mm | 1,728/1,998mm |
| Engine | 6cyl in-line/2,997cc | V8/3,996cc |
| Peak power/revs | 345/4,000 bhp/rpm | 542/6,000 bhp/rpm |
| Peak torque/revs | 700/1,500 Nm/rpm | 770/2,000 Nm/rpm |
| Transmission | 8-spd auto/4WD | 8-spd auto/4WD |
| Fuel tank capacity/spare wheel | 80 litres/£960 | 85 litres/£570 |
| Boot capacity (seats up/down) | 818/1,841 litres | 484/1,774 litres |
| Kerbweight/payload/towing weight | 2,505/845/3,500kg | 2,415/835/3,500kg |
| Turning circle | 10.95 metres | 12.4 metres |
| Basic warranty (miles)/recovery | 3yrs (unlimited)/3yrs | 3yrs (unlimited)/3yrs |
| Driver Power manufacturer/dealer pos | 22nd/21st | N/A |
| NCAP: Adult/child/ped./assist/stars | N/A | N/A |
|   |   |   |
| 0-62mph/top speed | 6.1 secs/145mph | 4.5 secs/180mph |
| Auto Express economy (mpg/mpl)/range | 32.4/7.1/570 miles | 20.2/4.4/378 miles |
| WLTP combined | 35.6mpg | 21.7mpg |
| WLTP combined | 7.8mpl | 4.8mpl |
| Actual/claimed CO2/tax bracket | 234/208g/km/37% | 323/265g/km/37% |
|   |   |   |
| Airbags/Isofix/park assist/360 cam | Six/rear/yes/yes | Eight/rear/yes/yes |
| Air susp/lane keep/blindspot/AEB | Yes/yes/yes/yes | Yes/yes/yes/yes |
| Climate control/adaptive cruise | 4-zone/yes | 4-zone/yes |
| Leather/climate seats | Yes/yes | Yes/£2,935 |
| Metallic paint/adaptive LEDs | Yes/yes | Yes/yes |
| Keyless entry & go/powered tailgate | Yes/yes | Yes/yes |
| Sat-nav/digital dashboard | Yes/yes | Yes/yes |
| Rear screens/connected services | £3,700/yes | £1,010/yes |
| Wireless charge/CarPlay/Android Auto | Yes/wireless/wireless | Yes/wireless/wireless |