Safest small car: Skoda Fabia
The latest Fabia packs cutting-edge safety tech into a reasonably-priced package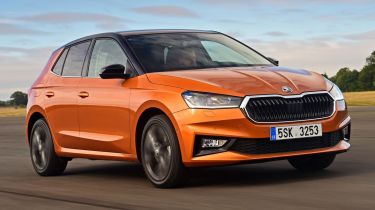 The previous Skoda Fabia scored a full five stars when it was launched in 2014, and the brand has clearly worked hard to maintain its small car's reputation for safety, even with stricter testing and tougher challenges to overcome.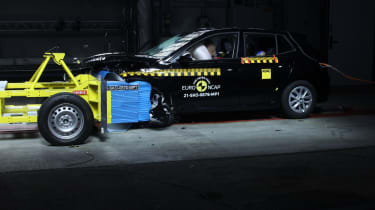 The latest Fabia scored a respectable 85% for adult occupant protection, 81% for child occupant safety, 70% for pedestrian protection 70%, and 71% for its safety assist systems.
Along with the usual features, such as airbags, the small Skoda's score was also boosted by the brand's 'Driver Alert' monitoring system. This system monitors the driver's behaviour and will give a visual and audible dashboard warning if it determines that the driver is suffering from fatigue and should take a break.
Pedestrian safety was also boosted by the Autonomous Emergency Braking (AEB) system that's designed to detect pedestrians, slow-moving cyclists and can even detect pedestrians stepping out from behind parked cars. The system is reported to have performed well in preventing collisions in most cases.
Safest small family cars - previous winners
Safest superminis - previous winners