Best cars for £1,500 or less
To mark our 1,500th issue, we check out the great used buys you can snap up for a grand and a half
As part of our 1,500th issue celebrations, we decided to take a look at the best used cars that can be found on the second hand market for £1,500 or less. A great performer needn't cost an arm and a leg, and below we've rounded up five top buys that will serve you well on a tight budget.
For example, did you know that virtually any Mk6 Ford Fiesta can be bought for under £1,500? That includes a low mileage model from 2004 - originally priced at £9,845 - that we found meeting our £1,500 mark.
• Buying a used car: all you need to know
We also discovered a Mk2 Mazda MX-5 with 80,000 miles on the clock for a very reasonable £1,295, proving that a fun drive can be secured for relatively little outlay. Better still, the Mk2 MX-5 is yet to reach 'classic' status, so prices are still broadly cheap.
There are a few things to watch out for of course. When looking for your £1,500 car, remember to check for tell-tale signs of aging such as rust or poor maintenance, which might suggest that a car hasn't been properly looked after.
Whether you're after practicality or a thrill, the list below has a suggestion to get the ball rolling en route to a £1,500 bargain. And with such a small price to pay, you'll be laughing all the way home…
Scroll down to read about our favourite £1,500 cars, or alternatively check out these other price brackets...
Best used cars in other price brackets
Ford Fiesta
We found: 1.25 LX 5dr (2004/04-reg, 52k miles)
Price new: £9,845 Price now: £1,500Engine: 1.25-litre 4cyl, 75bhpEconomy: 45.6mpg CO2/tax: 148g/km/£150 Euro NCAP: 4 stars (2002)
Since it first appeared in dealers in 1976 the Fiesta has almost continuously been Britain's best-selling car, which is why there are hundreds of them available second-hand for up to £1,500.
As a result, you can choose something newer and with a higher mileage, or older and more sporty. You'll have to spend more than £1,500 to get a Mk7 Fiesta – the one that's just gone out of production and was first seen in 2008 – but you've got your pick of Mk6 editions at this price point. You can have a Fiesta with three doors or five, petrol or diesel power, and a manual or automatic gearbox.
By maxing out our budget we could buy a one-owner car that's averaged just 4,000 miles each year since 2004. Equipped with Ford's sweet, free-revving 1.25-litre petrol engine, the car should give another 100,000 miles, while LX trim brings air-con, a heated windscreen, remote central locking and electric adjustment for the mirrors and windows.
Skoda Octavia
We found: 2.0 TDI PD Elegance Estate (2005/05-reg, 87k miles)
Price new: £15,600Price now: £1,495Engine: 2.0-litre 4cyl, 138bhp Economy: 47.9mpg CO2/tax: 159g/km/£190Euro NCAP: 4 stars (2004)
The Octavia has historically done very well in our Driver Power surveys, notching up numerous first places thanks to its blend of talents that include fine practicality, reliability, comfort and value. It's an ideal family car that we're happy to recommend.
Partnership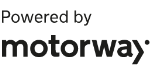 Need to sell your car?
Find your best offer from over 5,000+ dealers. It's that easy.
Your £1,500 budget will buy an early high-mileage second-generation diesel Octavia or a lower-mileage petrol edition, or you can have your pick of first-generation models, up to 2004.
Most cars in this budget are hatchbacks, but the Estate version will stow 1,620 litres compared with the hatch's 1,350 litres. The flagship model has climate and cruise control, rear parking sensors, alloys, plus electric windows front and rear. We'd expect it to give at least another 100,000 miles with no more than routine servicing.
BMW 5 Series
We found: 520i SE auto (2002/52-reg, 103k miles)
Price new: £23,360Price now: £1,495Engine: 2.2-litre 6cyl, 170bhpEconomy: 31.4mpgCO2/tax: 216g/km/£305Euro NCAP: 4 stars (1998)
Arguably one of the most complete family saloons ever made, the BMW 5 Series is sublime to drive, spacious, superbly built and can be very well equipped, too, if you track down a car with a few choice options.
Our search threw up an array of petrol and diesel models, almost all of them fourth-generation versions, including numerous 520ds and 530ds, along with a V8-powered third-generation (E34) 540i.
Diesels have usually done far more miles than an equivalent petrol, which is why we've chosen this relatively low-mileage 520i. For under £1,500 you get an auto box, full leather trim, powered windows and mirrors, plus a smooth 2.2-litre six-cylinder engine that's got tens of thousands of miles of use left in it.  
Mazda MX-5
We found: MX-5 1.8 (2003/03-reg, 80k miles)
Price new: £15,495Price now: £1,295Engine: 1.8-litre 4cyl, 146bhpEconomy: 32.5mpgCO2/tax: 210g/km/£305Euro NCAP: 4 stars (2002)
Proving that you don't need a lot of power to have fun, the MX-5 is a sheer delight that's also reliable, easy to drive and incredible value.
Really good Mk1s have started to go up in value, but the Mk2 is currently in that twilight zone where it's not yet a classic, so for £1,500 you can buy an excellent example. However, there's a crash structure in the Mk2's nose that rots from the inside out, and if this needs to be repaired it costs at least £600 – so pre-purchase checks are essential to avoid an unwanted bill.
Mazda offered 1.6 or 1.8-litre versions of the MX-5 Mk2, the latter coming in standard and higher-spec Sport versions. Sport added electric windows and mirrors plus alloys and a limited-slip diff over the entry-level car's spec. While the model we found isn't being sold as such, it appears to be a Sport, which is the one to go for.
Honda CR-V
We found: 2.0i VTEC Executive (2004/04-reg, 85k miles)
Price new: £18,600Price now: £1,500Engine: 2.0-litre 4cyl, 138bhpEconomy: 42.2mpg CO2/tax: 177g/km/£240Euro NCAP: 4 stars (2002)
The problem with a lot of mid-sized SUVs is that they have either front-wheel drive or full-time four-wheel drive, but Honda's Mk2 CR-V came with part-time four-wheel drive.
As a result, you get the efficiency offered by power going to the front wheels only, plus grip through all four wheels when you need it, making the CR-V an ideal tow car.
If you're buying to tow, you're better off tracking down a diesel-engined model, but you'll have to pay at least £1,700, and ideally a bit more. Stick with our £1,500 budget and you can secure a top-of-the-range petrol CR-V with satellite navigation, a sunroof, leather upholstery, heated front seats and climate control, and just 85,000 miles on the clock.
Whatever you buy, check that the air-con works and that the differentials haven't worn out; the latter is given away by pronounced whining when cruising.
Celebrating 1,500 issues of Auto Express
The best 1.5-litre cars from past and presentBest cars for £1,500 or lessBest car upgrades: the full car makeover for £1,500Opinion: "They told me AE wouldn't last 15 issues, never mind 1,500"Opinion: "Here's to the next 1,500 issues and a diverse future"