Gran Turismo: the game's greatest cars
A look at the greatest cars to appear in the Gran Turismo video game series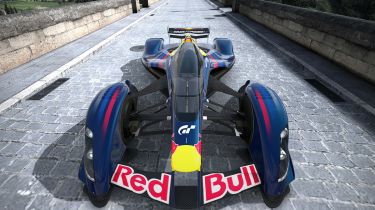 The 2014 Goodwood Festival of Speed is a milestone for the Sony PlayStation game Gran Turismo 6, because it's host to the largest gathering of Vision Gran Turismo concept cars in one place.
Vision Gran Turismo is a collaboration between the game's developers and leading design studios across the globe to create one-off concept cars to celebrate the franchise's 15th anniversary. While most show cars are strictly for display, the cars created for Vision Gran Turismo are actually driveable in the game.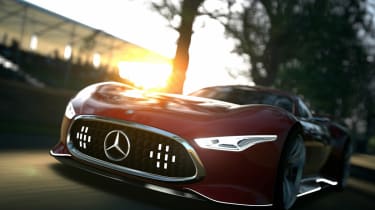 So far, we've seen extreme models from BMW, Mercedes, Mitsubishi and Volkswagen, while over the coming months, designers from companies as diverse as Lamborghini, Tesla, Bertone and sportswear maker Nike will add their own radical concepts via a series of free downloads .
To celebrate the Vision Gran Turismo series, we've gone back through the archives to pick 10 cars from the Gran Turismo series that were landmarks in the series.
Click through the links to the left, to read about why we think each car deserves its place in the top 10.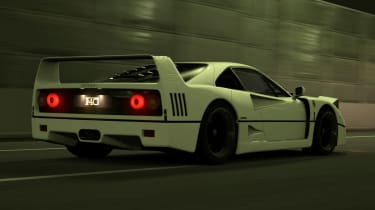 Navigation
1. Ruf CTR Yellow Bird (1987) 2. Honda Integra Type R (1995) 3. Suzuki Escudo Pikes PEak Special (1998) 4. TVR Cerbera Speed 12 (2000) 5. Buick Special (2003) 6. Ferrari 599 GTB (2006) 7. Nissan GT-R (2007) 8. Citroen GT by Citroen (2008) 9. Red Bull X2010 (2010) 10. Mercedes AMG Vision Gran Turismo (2013)