Our top 6 cheap used car bargains to buy now
Some cars lose value at a frightening rate as soon as they leave the forecourt. But here's how used buyers can cash in across 6 classes
All cars lose value, but some shed more of it – and at a faster rate – than others. That's bad news for buyers of new cars, but if you're after a second-hand bargain, it can be just the ticket.
While nobody wants to buy a rubbish product, even the least desirable models these days are just off the pace rather than being genuine horrors – and as a result, they can make a great purchase. Usually rates of depreciation are calculated once a car has reached three years old and has covered 36,000 miles – but what if you want to buy something newer that's still in factory-fresh condition?
The thing about depreciation is that it's always the most savage once a car is driven off the forecourt; after that the rate at which a car loses value tends to slow. We spoke to Rupert Pontin, director of valuations at trade expert Glass's, to see which models drop by the most in price across six key classes of the market when they're still almost new.
You'll have to hunt around for a 66-reg car, but there are plenty of 16-plate examples around, and many come loaded with top-spec kit, so they're far from beastly buys. Take a look below at our list top used car bargains in six different classes
Supermini
Citroen C3
We found: 2016 (16-plate) C3 1.2 PureTech Edition with 1,727 miles on clockList price: £14,030 Price now: £8,199Average price drop: 47.19 per cent
An all-new C3 is imminent, and that means the current model is on sale used for nearly half price. Your money buys a smart-looking car that mixes comfort and practicality.
The interior is disappointingly low-rent and it isn't as good to drive as it should be, but despite its age, Citroen kept the C3 fresh with some impressive engines, such as the excellent 1.2-litre three-cylinder PureTech. This engine is most commonly fitted to the multitude of pre-registered and barely-used cars for sale, although Citroen's strong HDi diesel is a great alternative, too. 
Rupert Pontin's view: "With an all-new car coming, the ageing and heavily discounted current C3 struggles against more recently designed competitors."
For up to date deals on used Citroen C3s, visit our sister site BuyaCar.co.uk.
Compact MPV 
Vauxhall Zafira Tourer
We found: 2016 (16-plate) Zafira Tourer 1.4T Exclusiv with 2,094 miles on clockList price: £21,130Price now: £12,500 Average price drop: 54.26 per cent
Vauxhall has long focused on the fleet market, and as one of the UK's biggest volume sellers, its products have never held their value especially well. The Zafira Tourer is a good example of this, even though it's one of the most capable family carriers around.
For the third-generation model Vauxhall took the Zafira upmarket, and as a result the current Tourer model is more refined than before, as well as generously equipped, spacious, practical and versatile.
It's also fantastic value when you can buy a nearly new example for just £12,500; while it's hardly the last word in driving enjoyment, at that sort of money you can enjoy years of cheap family motoring.
Partnership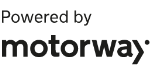 Need to sell your car?
Find your best offer from over 5,000+ dealers. It's that easy.
Rupert Pontin's view: "The Zafira is competent but nothing special, and it's often offered with large discounts, which is bound to take its toll on depreciation."
For up to date deals on used Vauxhall Zafiras, visit our sister site BuyaCar.co.uk.
Compact SUV 
Peugeot 2008
We found: 2016 (16-plate) 2008 1.6 HDi Active with 2,739 miles on clockList price: £16,615Price now: £10,750Average price drop: 39.15 per cent
A facelifted 2008 has just arrived in showrooms, but anyone who bought one of the outgoing cars for delivery on 1 September will have seen it drop by nearly 40 per cent in two months.
While the thick end of £17,000 is a lot to pay for a mini crossover, less than £11,000 now is a different story. And although the revised 2008 is an improvement, the model it replaces is still easy to recommend. The build quality is generally good, equipment is reasonable, there are some great engines available and refinement is excellent. Throw in a roomy interior and boot, and it's easy to see why the 2008 has been such a hit for Peugeot.
Rupert Pontin's view: "The 2008 is one of the older models in its class, and was available with quite big discounts when bought new, which doesn't help its residual values."
For up to date deals on used Peugeot 2008s, visit our sister site BuyaCar.co.uk.
Premium SUV 
Lexus NX
We found: 2016 (16-plate) NX 200t F Sport with 2,089 miles on clockList price: £38,595Price now: £33,499Average price drop: 32.22 per cent
The NX hasn't been on sale for long, but already it's tumbling in value. It's got the same problems as the Infiniti (see below): it's not very high-profile and it's Japanese in a class that favours cars from Germany. It doesn't help that the NX 200t model is powered by a petrol engine, either.
Still, you get a car that should be reliable, and the NX 200t comes in F Sport trim only, which means plenty of standard kit. 
Rupert Pontin's view: "The Lexus offers decent value for money in this competitive sector, but unfortunately it also lacks the image that's so important to buyers."
For up to date deals on used Lexus NXs, visit our sister site BuyaCar.co.uk.
Compact executive
Infiniti Q50
We found: 2016 (16-plate) Q50 2.2 CDI Executive auto with 1,150 miles on clockList price: £32,790 Price now: £17,995 Average price drop: 48.77 per cent
Since arriving in the UK in 2009, Infiniti has struggled to match the likes of Jaguar, BMW, Mercedes and Audi. As a result, the Q50 loses value at a greater rate than rivals, so it's a tempting used buy.
A 2.2 CDI with the Mercedes diesel is now under £18,000. But for better refinement, try the hybrid; a 32,000-mile 16-reg Sport Tech AWD, once listed at £47,625, is £28,500.
Rupert Pontin's view: "A well built and individual-looking car, although the Q50 hasn't been effectively promoted to date and brand image is not quite there yet." 
For up to date deals on used Infiniti Q50s, visit our sister site BuyaCar.co.uk.
Luxury
Audi A8 
We found: 2016 (16-plate) A8 3.0 TDI 262 SE Executive with 2,000 miles on clockList price: £63,520Price now: £39,440 Average price drop: 46.02 per cent
An all-new Audi A8 is set to arrive next year, with the current model first having gone on sale back in spring 2010. However, with its efficient engines and incredible array of tech features, the existing A8 is an impressive machine.
The biggest savings are to be made with the entry-level 3.0 TDI version, but it's not hard to find a more powerful, almost-new 4.2 TDI instead for less than £50,000.
Rupert Pontin's view: "The A8 doesn't have quite the same premium brand image as its competitors, and it's slightly less visually appealing according to the trade." 
For up to date deals on used Audi A8s, visit our sister site BuyaCar.co.uk.
What's your pick of the used car market at the moment? Let us know in the comments...