Best cars for £1,000 or less
A low budget doesn't have to mean low-quality. We've picked out some terrific cars for under £1k
Used car prices continue to sit at unusually high levels, but it's still possible to find a second-hand bargain for under £1,000 if you're prepared to look hard enough. Admittedly, you will probably need to make some concessions in this price range, such as accepting a high mileage or possibly some cosmetic imperfections, but bargain-basement motoring is still achievable in 2023.
We've rounded up the best used cars out there for under £1,000. What's more, some of these models were even award winners in our annual New Car Awards back when they were new.
Whether you're after a cheap car for running around town or just need simple low-cost practicality, the amount of choice on our list may surprise you.
Best cars for £1,000 or less
Ford Ka Mk1
Years produced: 1996-2008
Engines available: 1.3, 1.6 petrol
| | |
| --- | --- |
| Pros | Cons |
| | |
| Typically a low-mileage car | |
| | |
The original Ka was a genius bit of design. It looked like no other city car, thanks to huge (often unpainted) bumpers that helped it to stand up to knocks and cut repair costs. Meanwhile, the late Richard Parry-Jones, who played a pivotal role in the success of so many Fords of the era, ensured the Ka was a cracker to drive. 
Small wonder there's now an endurance racing series for them, although that won't be helping with supplies, which are starting to dwindle due to age and rust. A long production life of 12 years means a decent number around, though, and prices are generally still nice and low. 
Honda Civic Mk7
Years produced: 2000-2005
Engines available: 1.4, 1.6, 2.0 petrol, 1.7 diesel
| | |
| --- | --- |
| Pros | Cons |
| Large for a car of this type | |
| | |
| Excellent quality and reliability | Mk8 Civic isn't much more expensive |
If you need dependable transport for not a lot of money, then a Civic must be on your list. These cars are very well built and have an excellent reliability record, so for a small outlay, you can get yourself behind the wheel of something which is unlikely to let you down. 
The Mk7 version doesn't look terribly exciting, but its tall body provides bags of interior space. The petrol engines are smooth, and larger units have VTEC variable valve timing. It's worth noting that the funkier-looking Mk8 Civic doesn't cost much more, though.
Mazda 6 Mk1
Years produced: 2002-2008
Engines available: 1.8, 2.0, 2.3, 2.3 turbo petrol, 2.0 diesel
| | |
| --- | --- |
| Pros | Cons |
| | |
| | High mileage expected at this price |
| | Costlier to run than other £1,000 models |
While we've mostly stuck to smaller picks for our opening category to keep running costs in check, here's a slightly larger curve ball for those wanting more. It's the original Mazda 6, which replaced the unforgivably dull 626, bringing with it an engaging drive and handsome looks that have stood the test of time. 
The engine line-up is decent, too, even including a powerful 2.3-litre turbo in the MPS – not that you'll get one for this kind of money. We'd recommend keeping an eye out for rust, which these cars can suffer from badly.
Nissan Micra Mk2
Years produced: 1992-2003
Engines available: 1.0, 1.3, 1.4,1.5 petrol, 1.5 diesel
| | |
| --- | --- |
| Pros | Cons |
| | |
| | |
| | Early cars lack power steering |
Bubble car-like styling makes the K11 Micra one of the most recognisable superminis of its era. It marked a radical change from the boxy, boring K10, and buyers took to the car in droves, with the second-gen Micra clocking up 1.4 million sales. It was also the first Japanese car to be crowned European Car of the Year. 
Partnership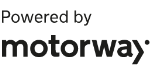 Need to sell your car?
Find your best offer from over 5,000+ dealers. It's that easy.
Early cars are very basic, but most of the survivors are later examples anyway. Whichever you go for, keep an eye out for rust. It's also possible to buy the next-gen K12 for similar cash, but we'd have the more fun-looking K11.
Skoda Fabia Mk1
Years produced: 2000-2005
Engines available: 1.4, 1.6, 2.0 petrol, 1.7 diesel
| | |
| --- | --- |
| Pros | Cons |
| | All bar vRS are quite dull |
| | Some engines are sluggish |
| More spacious than a VW Polo | Limited choice sub £1,000 |
Although Skoda had done plenty to shake off the brand's poor reputation, the Fabia established the Czech marque as a supplier of dependable cars at a great price. 
Just like the earlier Octavia, Skoda raided the parts bin of the Volkswagen Group to great effect, and we rated the Fabia's space, quality and value so highly that it was our 2000 New Car of the Year. At this price you won't have masses of choice, so if you can push the budget  a little, it's worth it. Pricier diesel vRS aside, none of the engines are particularly powerful.
Toyota Yaris Mk1
Years produced: 1999-2006
Engines available: 1.0, 1.3, 1.5, 1.5 turbo petrol, 1.4 diesel
| | |
| --- | --- |
| Pros | Cons |
| | |
| | Cabin feels a little cheap |
| | |
The concept which previewed this car at the 1997 Frankfurt Motor Show was called the 'Funtime', which is ironic, because the production Mk1 Yaris is not terribly exciting. The cabin is dreary, even for comparable cars of the time, which could often be dull in that regard. But for those after cheap, basic but reliable transport, the Yaris is ideal. It's practical and costs peanuts to run, thanks to a frugal range of engines. Plus the car has a fairly simple nature, and it's reliable. 
The base 1.0-litre four-cylinder powerplant won the very first International Engine of the Year award, although its 68bhp output seems pretty meagre these days. Go for the pokier 1.3-litre unit if you can, and preferably the five-door body. Just bear in mind you might not be able to be too picky at this bargain- basement end of the market.
Vauxhall Corsa C
Years produced: 2000-2006
Engines available: 1.0, 1.2, 1.6, 1.8 petrol, 1.3, 1.7 diesel
Popular with new and old drivers alike, the Corsa is for many the go-to option for affordable transportation. At this budget, the second-generation Corsa C is the best bet – there are few Corsa Bs left, while a decent Corsa D might be tricky to find for under a grand. 
The C is spacious, good to drive, and reasonably pokey if specced with one of the four-cylinder engines. Its appeal with younger drivers means some aren't so well looked after, though, and you do see some adorned with questionable modifications.
The best used cars for all budgets: