Best 4x4s and SUVs for Motability
SUVs and 4x4s have exploded in popularity recently with seemingly every manufacturer producing SUV models to fill niche gaps in the market.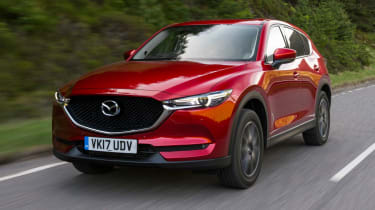 SUVs and 4x4s have exploded in popularity recently with seemingly every manufacturer producing SUV models to fill niche gaps in the market. Road-biased 'crossover' models have proved especially popular for those who want a high seating positions and lots of space but will rarely drive off road.
The high seating position is a key factor that has attracted Motability drivers to the SUV market and there is no doubt that the new breed of crossovers makes life on the road more pleasant - even if ultimate off-road performance has been compromised. As well as ensuring you don't have to lower yourself into the car, the higher seats in an SUV provide a better view out from behind the wheel.
In addition, there's the practicality and all-weather performance of an SUV, meaning this class of car contains some of the best options for Motability budgets.
Below are our top 3 affordable 4x4s for Motability buyers...
MINI Countryman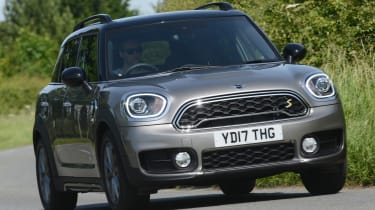 The MINI Countryman is in its second generation now and is a great choice for Mobility drivers. Its high seating position gives the elevated driving feel of an SUV but its relatively compact size means it feels nimble on the road.
The Countryman offers a lot of interior space inside, despite its rather small looking exterior. A large 350-litre boot and decent passenger space make this a great car for both driver and passengers, although seating five fully grown adults in the back may not be so comfortable on longer journeys.
Engine and wind noise are minimal in the Countryman resulting in the car being one of the most refined in its class and its large windows mean parking and manoeuvring is easy.
Renault Kadjar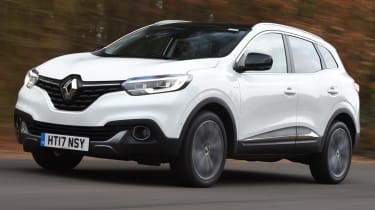 If you think that the Nissan Qashqai is too mainstream and not practical enough then the Renault Kadjar is your solution. The Kadjar is based on the Nissan's platform so the two cars share engines and running gear, but the Renault scores extra points with a bespoke body that's a little longer at the rear, meaning extra boot space.
Available with two-wheel-drive or an optional 4x4 system, the Kadjar is not a hardcore off-roader. But for those who want crossover style with the added safety of four-wheel-drive grip in slippery conditions, the Kadjar is worth a look.
Mazda CX-5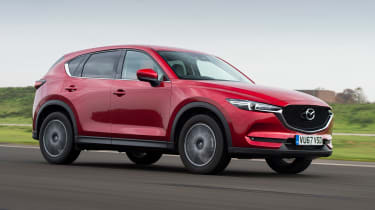 The Mazda CX-5 is often an overlooked option when deciding on SUVs but it has plenty to offer Motability customers. The CX-5 is one of Mazda's best selling cars and although other rivals may beat it in terms of tech and practicality, you will be hard pushed to find a better all-round family SUV.  
Inside you get plenty of kit for your money, including smartphone integration, a head up display with traffic sign recognition and a four-speaker sound system as standard. The car's infotainment and navigation system is easy to use with graphics that are easy to read and a screen that sits within the driver's eyeline.
Have you ever owned one of our best SUVs and 4x4s for Motability? Give us your review in the comments section below...