Sportier BMW 320d ED confirmed
BMW is preparing to explore a new niche with a 320d EfficientDynamics Sport, capable of 70mpg despite big wheels and extra kit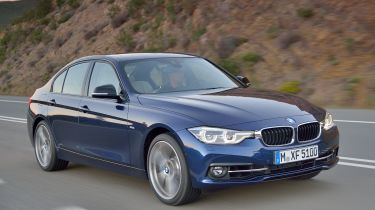 BMW will introduce a new 320d ED Sport model when the facelifted 3 Series goes on sale later this year. It'll offer all the kit of a high-spec Sport model, coupled to the low running costs of BMW's most efficient diesels.
• BMW 3 Series facelift: full details
A company insider told Auto Express this week that BMW is planning to reveal a Sport model of its most economical diesel 3 Series – complete with 17-inch alloy wheels, sporty styling and body-hugging seats. Despite the athletic additions, it'll return more than 70mpg and emit just 103g/km of CO2. It's believed both automatic and manual options will be offered, with the manual emitting slightly more CO2.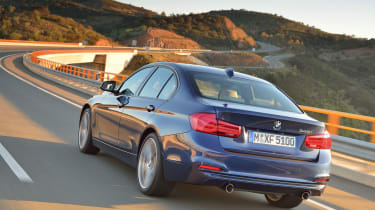 Before now, BMW only offered one EfficientDynamics model in the 3 Series range, engineered purely for rock-bottom running costs. The facelifted version will emit just 99g/km – but only when matched to the smaller alloy wheels and energy-saving low rolling resistance tyres.
We asked our inside source whether we could expect a similar model to appear in the 5 Series range, but they insisted the company had no such plans at this time. The 116d ED will suffer the same fate – though if the 320d ED Sport is a runaway success, we shouldn't have to wait long for copycat variants to arrive.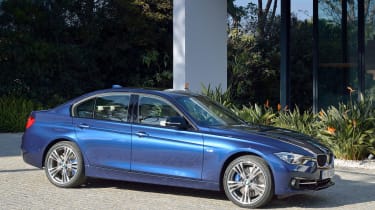 The Sport trim already exists on the 3 Series range, with buyers of non-ED models able to spec it for around £300 extra over and above the basic SE. All BMWs now get sat-nav, DAB radio and eCall as standard, with the Sport adding bigger wheels, high gloss black trim and black exhaust pipes. Inside, Sport buyers get a set of sports seats, a leather sports steering wheel and contrasting red stitching throughout.
Cars without the optional adaptive dampers still get Sport and Sport+ modes, but this does nothing to the affect suspension settings – only adapting the throttle and steering response for a sportier driving experience. Given the current premium for a Sport model, we expect the 320d ED Sport to cost around £31,000 when it goes on sale later this year.
Now read all about the new 3 Series facelift here.