Top 10 best executive cars 2023
Executive cars might cost a little more, but the best ones add a real touch of class to your motoring experience…
​If you're looking to buy an executive car then you'll quickly find yourself in a sea of prestigious, premium badged models, typically in saloon bodystyles. With more manufacturers trying to gain a slice of the lucrative premium car market, the executive car moniker can now be attributed to more models than ever.
Fortunately, this increased level of variety means that it's easier than ever to find the best executive car to meet your needs. Whether your priority is efficiency, practicality, performance, or technology, there should be an executive model to meet your requirements. 
Top 10 best executive cars to buy
To help narrow down your search, we've compiled this list of the best executive cars you can buy right now, based on our own extensive testing of every new car on sale. Read on to find our top 10 executive cars, listed in reverse order.
10. Jaguar XF
Cast your mind back to the late 2000s and you'll remember that the original XF was the car that helped turn Jaguar into a real competitor in the modern executive car class. The current XF remains a handsome-looking, good-to-drive executive saloon that offers something different from the German norm. The cabin design is smart, and complaints about an outdated infotainment system were settled with the 2021 update introducing JLR's Pivi Pro system operating through an 11.4-inch touchscreen.
The XF is poised and agile when on a twisty country road, and the steering is quick and well weighted. There's plenty of grip, but the XF does suffer from body roll on its soft suspension – although it's well balanced and has good feedback through the wheel. The standard eight-speed automatic gearbox is responsive and smooth, and both the petrol and diesel engines offer respectable levels of performance and fuel economy.
9. Genesis G80
There's no harm in wanting a bit of exclusivity from your car, and with Genesis still being a relatively new brand in the UK, the G80 is currently a rare sight on the road. It feels quite special, too, as it boasts one of the finest interiors in the executive car class – the materials and quality are easily on par with the likes of Mercedes. 
On the outside, the G80 isn't a bad looker, either, with its curvy shape and particularly striking font grille. When you hit the road, the ride is a bit firmer than ideal for a comfort-focused mile muncher, but the cabin is very well insulated from the sounds of the outside world. Power comes from a 2.2-litre diesel or a 2.5-litre petrol engine. Alternatively, if you wish to cut your emissions and running costs, there's also the option of the Genesis Electrified G80 which claims up to 323 miles of battery range.
8. Audi A6
The A6 is much more than just a third wheel to the Mercedes E-Class and BMW 5 Series. It's a smart blend of refinement, equipment and relatively low running costs.
The A6 feels agile on the move thanks to the extensive use of aluminium in its structure – agility is aided further still with the optional four-wheel steering. That said, the steering can't match that of the BMW 5 Series but it remains a precise and good car to drive.
Partnership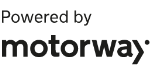 Need to sell your car?
Find your best offer from over 5,000+ dealers. It's that easy.
Unlike previous A6s, the ride now offers more comfort, but sportier models like the S6 and RS 6 are firmer with more aggressive suspension and larger wheels. The A6's engine line-up includes a range of purely diesel and petrol powertrains. The plug-in hybrid TFSI e was revised in 2022 with a bigger battery – increasing the all-electric range to 42 miles. This is good news for company car buyers as the A6 PHEV sits in the eight per cent BiK tax bracket. 
7. Alfa Romeo Giulia 
If looking good ranks high on your list of priorities for an executive car, then the Alfa Romeo Giulia should be near the top of the pile. That said, the Giulia is no disappointment when it comes to running costs and refinement either.
UK buyers will have to be happy with an automatic as the manual isn't on offer on our shores. The 2.2-litre 187bhp diesel has been axed, there's now only a 276bhp four-cylinder petrol engine – which is certainly peppy enough to have fun with the rear-wheel drive set up. 
The interior is a great improvement over Alfa saloons of old, with good-quality materials and slick design helping give an upmarket appeal – even if it falls just shy of the Audi A4 and Mercedes C-Class. Where the Giulia falls down is on practicality – there's no estate model to challenge the A4 Avant or BMW 3 Series Touring. A mid-life facelift launched in 2022, but thankfully this didn't mess with the styling too much. For outright performance, check out the Quadrifoglio super saloon – it's good enough to provide real competition to the BMW M3.
6. Tesla Model 3
The Model 3 created a bit of a storm when it launched, and we were impressed enough by the powertrain, which offered up segment-leading range and supercar-baiting performance, to give it plenty of awards – including Car of the Year and Best Electric Car of the Year at the Auto Express New Car Awards in 2019. 
Today, it still remains one of the very best EVs you can buy. With up to 374 miles of range, the Model 3 should quell any anxiety around charging. The standard version is our pick as it's the cheapest, is good for 305-mile range and a 0-60mph time of 5.8 seconds. While this is enough to surprise many focused sports cars, the Performance version shoots from 0-60 in an incredible 3.1 seconds while still offering 340 miles of range. It's not just acceleration and range where the Model 3 excels, as the quietness of the electric motor and the relatively well-judged damping make for a refined ride.
The interior is futuristically minimalist and is an alternative approach to the clutter of having dozens of buttons, though some might call it dull. There's plenty of space inside with plenty of headroom in both the front and rear. The big windows also help with the feeling of airiness in the cabin. When coupled together, the front and rear boots total 425 litres – 55 litres smaller than a 3 Series. 
5. Mercedes E-Class 
The latest Mercedes E-Class had big shoes to fill when it arrived in 2023. Not only is it the latest generation of a long line of E-Classes, but we were particular fans of the outgoing model. Thankfully, the W214 is one of the brand's best cars to date.
Take a seat inside and you'll immediately notice the Superscreen dashboard. This consists of a 12.3-inch digital instrument panel and a 14.4-inch central display – a 12.3-inch passenger screen is also an option. These run the latest MBUX software and operate a plethora of functions including voice-activation, massaging seats, mood lighting and even a cabin camera that can be used to take selfies. The technology is plentiful, and the materials and build quality more than match it.
On the move the ride is especially smooth if you choose the optional air suspension. Although the Mercedes can't quite match the dynamic nature of the BMW 5 Series, it still maintains its composure well in corners. This generation is also the largest E-Class yet, with most of its added bulk being used to increase cabin space. This means that five passengers will fit with ease and, with 540 litres of boot space, it could even double up as a family car. 
4. BMW i4
The BMW i4 is far more than just a challenger to the Tesla Model 3, and it has the American competitor beaten in a number of crucial areas. 
Pricing for the i4 starts from under £50,000 for the entry-level eDrive35, yet this base model still provides up to 299 miles of range and a reasonable 282bhp – meaning 0-62mph is dealt with in six seconds. If speed is what you seek, the i4 M50 ups the power to 537bhp and will easily keep up with most performance cars, electric or otherwise, with a 0-62mph time of just 3.9 seconds.
It's not all about the performance, though, as the i4's technology is bang up to date, with BMW's new iDrive 8 infotainment system being the centrepiece. This is operated through a large, seamless display that combines a 12.3-inch digital instrument panel and a 14.9 inch centre screen. The i4 is well put-together, too, and while it has a sportier feel than some rivals, it should still prove comfortable on longer journeys. It's such a good all-round package that we named it our 2023 Premium Electric Car of the Year.
3. Mercedes C-Class
The latest C-Class is the best version of Mercedes compact executive for decades. The C-Class has always been known as one of the more comfortable offerings in its segment and this new one utilises a smaller version of the MRA architecture underpinning the flagship S-Class limousine. 
That translates into a superb ride which can rival cars a few segments above the C-Class. Couple the smooth ride with the classy, tech-filled interior and the C-Class is an excellent car to rack up the miles in – and this can be done on 68 miles of pure-electric power if you choose the plug-in hybrid C 300 e version. We like this model so much we've named it our Premium Hybrid Car of the Year for the last two years running. 
There are still diesel models available in mild-hybrid form and the C 220 d offering up to 62.8mpg on a combined cycle should be a little kinder on tax. Pure petrol powertrains haven't been killed off for electrification within the C-Class range either; the C 200 and C 300 may only reach the mid-40s for mpg, but they're a little cheaper to buy compared to their diesel counterparts. 
2. BMW 3 Series
BMW takes a one-two in this list because the 3 Series pretty much offers the same attributes as its bigger 5 Series sibling. Driving dynamics are arguably better, there's still an excellent, premium-feeling interior with plenty of technology and the Touring estate model should be practical enough for most families.
The 3 Series has long been the default compact executive car choice for those seeking a sporty drive and the new car builds on this by reducing weight by up to 55kg and increasing rigidity up to 50 per cent. Despite being larger than its predecessor, the latest 3 Series is even more agile and nimble in the bends.
Ride comfort only loses out to the super-comfortable Mercedes C-Class but the BMW's specially developed damper technology means long drives are no chore. The 3 Series is exceptionally smooth at motorway speeds with little road noise entering the cabin. 
1. BMW 5 Series 
BMW's Ultimate Driving Machine philosophy remains intact with the current 5 Series. The engaging rear-wheel-drive handling and excellent performance is visible from the entry 520d to the ballistic M5. But the main thing that sets the latest 5 Series apart from its rivals is the sheer amount of technology on board.
There's a new 5 Series going on sale later this year which will spawn an all-electric i5 variant, but the current car still feels up to date. Technology like lightweight carbon fibre-reinforced plastic in its construction, a long list of electronic driver aids, including adaptive cruise and lane keeping, and even remote-control parking from outside the vehicle can all be had on your 5 Series.
Where the 5 Series really impresses is that it manages to be a technical showcase, yet still delivers the efficient running costs business users need. There's also the spacious Touring model for extra practicality. Go for the 520d, and you get emissions from 126g/km, which will keep BIK costs keen.
Top 10 best executive cars to buy
What is an executive car?
This was once a very straightforward question to answer. You had your executive saloons like the BMW 5 Series and Mercedes E-Class, then you had your compact executive saloons like the BMW 3 Series and Audi A4. Today, the variety of options has multiplied.  
Cars such as the Peugeot 508, Skoda Superb and Volkswagen Arteon all have aspirations of upsetting the traditional executive car offerings like the Mercedes E-Class and BMW 5 Series. The best offer most of the necessary quality and tech, only really lacking the premium badge.
Even without dipping into the SUV and crossover class where executive car buyers will increasingly find tempting options, there are more body styles available to the executive car buyer than ever. As well as the traditional saloons, there are the usual estate versions on offer and beyond that things start to get interesting.
Two-door coupes such as the Audi A5 Coupe and BMW 4 Series offer similar engine ranges to their saloon counterparts for similar tax and running costs, while looking and driving that bit sharper. Many also come in convertible guise for open-air motoring. Then there's the rise of the four or five-door coupe, typified by cars like the Audi A7 Sportback and BMW 4 Series Gran Coupe.
The usual cohort of German executive car manufacturers has other challengers too. There are now pure-electric models that qualify for executive car status as well such as the Tesla Model 3. 
With the executive car market so strongly reliant on business and company car buyers, EV powertrains are a huge draw because of the lower associated Benefit-In-Kind company car tax. Diesel and petrol powertrains are still popular for private buyers, but plug-in hybrid and electric drivetrains have become increasingly popular. Plug-in hybrid models such as the Audi A6 TFSI e and Mercedes E300 e can really cut your overheads and if you're willing to take the plunge into EV territory, the BMW i4, Polestar 2 and Tesla Model 3 offer sports car-rivalling straight-line performance, acres of space and super-low everyday running costs.
Searching for something a bit more special? Read our list of the best luxury cars...