BMW Points reward programme offers free charging for UK plug-in hybrid drivers
BMW launches Points programme in the UK, rewarding plug-in hybrid drivers for pure-electric running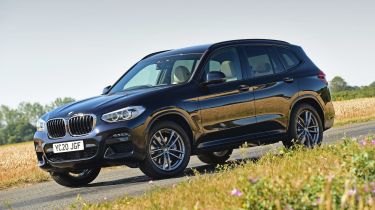 BMW has launched a rewards scheme targeted at drivers of plug-in hybrid BMW models. Called Points, the programme rewards customers with charging credit for each mile they drive their plug-in hybrid BMW in pure-electric mode. 
The scheme launched in Germany, Belgium and the Netherlands last year, and now UK plug-in hybrid BMW drivers can sign up.
Available on all new plug-in hybrid models with BMW's Operating System 7.0 upwards, but excluding the 2 Series Active Tourer, X1 and X2, the Points system works via the My BMW App, where electric miles are automatically logged. 
For each pure-electric mile driven, users receive two points. When their tally reaches 3,200, drivers are awarded a £10 charging credit for the BMW Charging network. A £25 credit is given at 7,500 points, with 14,500 points equating to a £50 credit. 
However, the scheme does include some useful perks to accelerate the gathering of points. For example, BMW has created designated eDrive Zones across the UK, where drivers will receive double points for driving on pure electric. 
Last year, BMW became the first manufacturer to employ geo-fencing technology with the introduction of eDrive Zones, which prompt plug-in hybrid BMW's to switch to pure-electric mode when entering these designated areas, typically city centres. 
UK eDrive Zones can currently be found in London, Birmingham, Glasgow, Edinburgh, Belfast, Liverpool, Bath and Manchester, and will now be integrated into the Points scheme. 
The programme also offers points bonuses when charging. 20 points are awarded for each time the car is charged for over 15 minutes, with a monthly reward of 500 points for drivers who plug in 20 times a month for more than 15 minutes at a time. 
The scheme looks to encourage drivers of plug-in hybrid BMW's to charge more regularly and maximize the efficiency of their cars, while reducing environmental impact. The Points programme will record miles on European roads, too, allowing drivers to earn points during cross-country trips.
Click here for out list of the best plug-in hybrid cars on sale right now...