BMW brochures, price lists and test drives
Need help buying a BMW? You can download brochures and price lists or even book a test drive right here…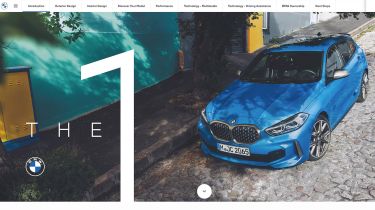 Doing your research is an essential first step in buying any car. Like any buyer, you need to narrow the field of possible purchases down to the model that's right for you. On this page we've compiled the links that will help you to access all the information you should have at your fingertips before buying a BMW.
There's everything from BMW brochures and price lists to help in booking a BMW test drive with your local dealer and, of course, our in-depth BMW car reviews...
BMW brochures
Download all the most up-to-date BMW brochures direct from the BMW UK website. You'll find the latest material on the entire range from the 1 Series and 3 Series to the X3 and X5 SUVs and the BMW i range of pure electric cars, not to mention the BMW M performance models…
BMW test drive
The test drive is where you really find out if a car is right for you. It's your chance to see the car up close, try the controls for yourself and feel what it's like to drive. You can also meet your local dealer and ask any questions you might have.
BMW price list and configurator
You can research the latest prices on new BMWs, then build your chosen model to your preferred specification. Choose your car, bodystyle, engine, trim level and options on the BMW configurator…
BMW prices and specsClick the links to view our price and specs pages for each model
BMW car reviews
Our expert road testers have spent hours getting to grips with every BMW car in the current range. The result is our comprehensive set of BMW car reviews designed to give you the insight and info you need when you're thinking about buying one.
Top advice for every car buyer
We're focused on helping you buy the right car and whatever model you're thinking of buying, these tips and advice pages should be useful.