New Car Awards 2014: best green car
The BMW i3 is the 2014 Auto Express Green of the Year, with the Mitsubishi Outlander PHEV and Vauxhall Ampera commended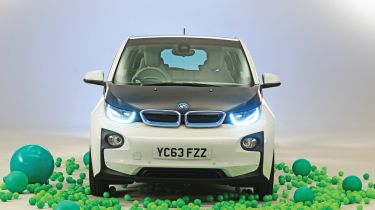 It's not often that a truly revolutionary car comes along, yet that's exactly what the BMW i3 is. Of course we've seen many electric vehicles before, but none has moved the goalposts quite as far as this.
For starters, there's the way the eco pioneer looks. With its bold blend of curves, eye-catching lines and bright blue detailing, the i3 seems every inch a concept car; a vision of the future.
It's the same story inside, where BMW's designers have ripped up the rulebook. Conventional instruments are ditched in favour of a pair of TFT screens, the gear selector has been transformed into a thumb-operated lever on the steering column, and sustainable recycled materials are used to trim the dashboard, doors and seats.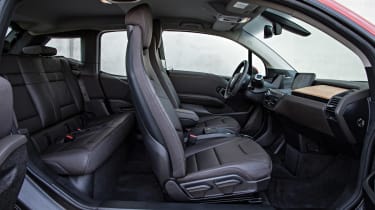 The innovation continues under the BMW's skin, where you'll discover an all-carbon-fibre reinforced-plastic chassis. Not only is this structure very strong, it's also incredibly light.
It's here that you'll find the car's lithium-ion battery pack and electric motor as well. With 168bhp and 250Nm available from zero revs, the i3 zips off the line with the sort of energy you'd expect from a hot hatch. And while the handling isn't as sharp as on BMW's conventional cars, excellent visibility and light controls mean the i3 is easy to drive.
If the car has a weakness, it's the fact that the range of around 100 miles isn't much of an improvement over that of more conventional competitors such as the Nissan Leaf. However, if range anxiety is an issue, BMW offers a range-extender model that uses a two-cylinder motorcycle engine to keep the batteries topped up until you can find the nearest charging point.
If you want to drive the future now, look no further.
Our choice
BMW i3 (£25,680 inc £5,000 plug-in grant)
The i3 comes in all-electric or range-extending guises, so your choice will come down to how much range anxiety you suffer from. Both versions are brilliant, but the petrol generator isn't suited to long journeys.
Commended green cars
Mitsubishi Outlander PHEV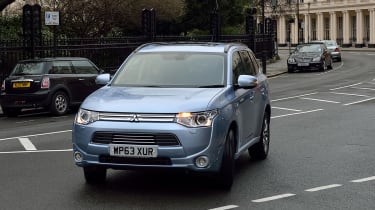 While most of its eco-friendly rivals wear their environmental credentials on their sleeves, the Mitsubishi Outlander PHEV is more low-key. However, underneath those traditional SUV looks beats a cutting-edge range-extending heart. The car's every bit as practical as the standard model, and great value, too.
Vauxhall Ampera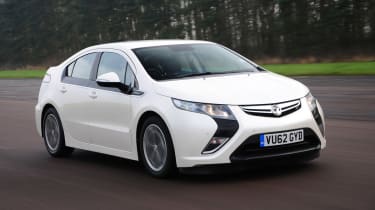 Last year's green champ has to settle for a well deserved runner's-up spot in 2014. The strikingly styled Ampera is still one of the best-resolved range-extenders out there, and thanks to its clever petrol/electric powerplant it can carry a family of four nearly 300 miles between charges and return a real-world 100mpg at the pumps.