New BMW i7 2023 review
Can the i7 continue to impress us on more demanding UK roads and in M Sport trim?
Find your BMW i7
Offers from our trusted partners on this car and its predecessors...
Or are you looking to sell your car?
Advertisement
Verdict
Once you look past some of the more gimmicky elements of the BMW i7's technology offering, you realise it's probably the best luxury car this side of a Rolls-Royce. The smooth, quiet and powerful electric powertrain is a great match for the car's exceptional ride comfort on UK roads, wonderful refinement and spacious rear cabin. The price soon balloons with options, but the i7 more than justifies its high cost.
There's a sort of Stockholm Syndrome effect that goes with BMW's onslaught of controversial grille designs. Originally they seemed shocking, and yet, just through being around them a bit, you start to get used to and - dare we say it - even appreciate the brazenness, like a hostage starting to side with their captor. 
This might take a little longer with the all-new 7 Series. It's perhaps the most divisive interpretation of the big-nostril thing seen thus far, placing two vast kidneys on an imposing, block-like body which is for the most part much more restrained. The rear, weirdly, has a certain Peugeot 605 vibe to it. 
Perhaps you like it. Maybe you loathe it. But either way, it doesn't matter, as in all-electric i7 form, the new 7er is magnificent. There was a time when BMW's flagship saloon was a little too focused on being sporty for its own good, but the new car rides incredibly smoothly even in the M Sport trim tested here, complete with larger wheels to go with various sporty-focused styling tweaks inside and out. 
More reviews
In-depth reviews
Road tests
The softness of the damping is only part of the story; the air suspension set-up also deals with serious imperfections in the tarmac with minimal fuss, allowing the body to settle very quickly. Excellent soundproofing, meanwhile, keeps occupants well insulated from road and wind noise, neither of which has the din of an internal combustion engine to hide behind here. 
The electric powertrain is also important for how relaxing the i7 is on longer journeys, not just because of the lack of noise, but also its smooth, linear nature. In a luxury car like this, ditching internal combustion really does make a lot of sense; in our previous encounters with the G70 7-Series range, switching from the i7 to its petrol-powered siblings often felt like a backward step. 
To go with the cosseting drive, there is - as you'd expect - a strong tech offering. And the headline piece - the 31-inch, 8K Theatre Screen - isn't really worth bothering with. It's undoubtedly impressive on first inspection as it folds down from the ceiling, plays some fancy welcome graphics and automatically closes the rear blind to give you a true cinema-like experience. And there's audio to match courtesy of the brilliant Bowers & Wilkins Diamond surround sound system. 
However, the device is a bit of a gimmick, as beyond BMW's own demo videos, no content exists to fill the whole thing; most TV series and films will have to be watched with massive black bars on either side, meaning each rear-seat passenger will need to turn their heads a fair way to see the content properly. Look straight ahead and the bezel of the screen unit itself is directly in your eye line. Two smaller screens would have been less impressive but far more practical, so you might be better off optioning the far cheaper tablet holders. 
Partnership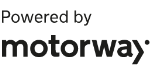 Need to sell your car?
Find your best offer from over 5,000+ dealers. It's that easy.
The screen is fitted as standard on Excellence Pro and M Sport Pro models, but otherwise, it's a £4,000 option, while on our car, the big screen is part of – wait for it – a £28,000 Ultimate Pack. For slightly more than the price of an entry-level 1 Series, you're getting a pretty much fully loaded i7 with all sorts of equipment including the Theatre Screen, 21-inch wheels, reclining rear Lounge seating, the B&O sound system, rear window blinds, rear-wheel steering, various driver assistance systems, automatic doors and much more besides. 
As was the case on the 7 Series launch last year, we found the automatic doors a little hit and miss. You have to be standing in the right place for them to work (just behind), and at one point of our loan, we had a one-off error message for the driver's door saying the function was unavailable due to a sensor which may have needed cleaning. 
On the inside of the rear doors, there are two small touchpads that rear-seat passengers must use for myriad functions including climate control and seating position. They're easy enough to navigate but could do with being a little more responsive.
There's an abundance of space in the rear, helped by the i7 being bigger even than the previous-generation 'G12' long-wheelbase 7 Series. The only catch is a chunky transmission tunnel running through the middle - a consequence of this platform being shared with the combustion-powered 7 Series.
Moving back to the front, there's the 'BMW Interaction Bar' going across the dashboard and onto the inner door panels, which serves three roles. It displays fancy ambient lighting graphics based on different themes like 'efficiency' and 'sport', but can also provide visual feedback for safety reasons (perhaps a proximity warning). Thirdly, it's also a control surface, with functions including the front and rear window demisting buttons integrated. 
The hazard light button is in the middle, but we'd prefer it to be elsewhere - it requires a surprisingly hard push to engage or disengage, causing the plastic lens of the Interaction Bar to creak. It's one of the few areas of the car where quality seems lacking, though; the i7 is, for the most part, an exceptionally well-built and premium-feeling thing. 
Although the i7 feels very comfort-focused, it can still provide a thrilling drive when demanded. 536bhp and 745Nm of instantly delivered torque ensures the dual-motor EV is fast despite its bulk, delivering a 4.7-second 0-62mph time. It feels even faster than that figure suggests, such is the punch in the back you get when the throttle is applied. There is an even quicker i7 M70 on the way, but this 60 will prove more than quick enough for most. It's also possible to accompany the acceleration with sci-fi-like noise courtesy of film composer Hans Zimmer, which fits the situation surprisingly well. 
In hard cornering, the i7 belies its hefty 2.7-tonne kerb weight and its 5.4-metre-long body. The optional rear-wheel steering system helps with this massively, with a noticeable pivoting feeling in tighter turns as the back wheels turn in the opposite direction to the fronts to make the i7 feel more agile. This also drastically reduces the turning circle for easier low-speed manoeuvres, while at higher speeds, the rear wheels turn in tandem with the fronts to aid stability. 
Despite the presence of this system and a variable-ratio steering set-up, it's easy to place the i7's vast front end in the corners. There's precious little feedback from the road surface, but that's not a huge deal, and in any case, the weighting of the power assistance is well judged. The rim of the M Sport-specific three-spoke steering wheel could do with being a touch less girthy, though. 
What's most noticeable is the body roll - or lack thereof. It stays remarkably flat, although it's difficult to know how much of this attitude can be attributed to the twin-chamber air suspension, and how much is down to our car's optional 48-volt-powered active anti-roll bars. 
As is often the case with EVs, the battery pack sits nice and low in the car, giving a low centre of gravity which helps hide some of the mass. In this case, it's a 101.7kWh pack  which, according to the WLTP cycle, provides up from 366 to 388 miles of range, depending on spec and wheel size. 
Our less-than-stellar 2.6-mile per kWh return from the i7 would mean you'd struggle to get to within even 100 miles of those figures, although the car wasn't helped by our test sitting in the middle of a January cold snap. Judging by our previous experiences with the car, three miles per kWh should be doable, giving a fully charged range of around 300 miles. 
Buying the i7 is an expensive business. As it stands, there isn't a less powerful version of the i7, and the 60 costs £111,900 in M Sport trim. With options taken into account, our test car is £147,055. For one of the finest luxury cars around, though, the i7 feels worth that figure. 
| | |
| --- | --- |
| Price: | £111,900 |
| Powertrain: | 101.7kWh battery, 2x e-motors |
| Power/torque: | 537bhp/745Nm |
| Transmission: | Single-speed auto, all-wheel drive |
| 0-62mph: | 4.7 seconds |
| Top speed: | 149mph |
| Range/charging: | 367-388miles/195kW, 10-80% in 34 mins |
| On sale: | Now |
Now read our list of the best electric cars...