All-new electric Cadillac SUV previewed at Detroit Motor Show
Cadillac's Tesla Model X and Audi e-tron rival will use GM's BEV3 platform and is expected to be on sale before the end of 2021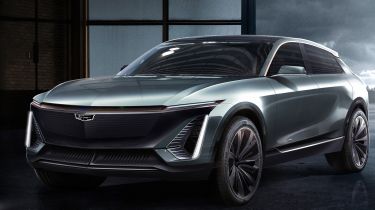 Cadillac has released big news on the eve of the 2019 Detroit Motor Show, by previewing an all-electric SUV due for launch by 2021.
The unnamed Tesla Model X rival has been shown in concept form ahead of its hometown show. When it arrives on sale, it'll be the first GM product to use the group's forthcoming BEV3 platform, currently in development for next-generation GM electric vehicles and with a range of over 300 miles on a single charge targeted.
• Detroit Motor Show 2019: preview
GM has previously announced that Cadillac will be its lead electric vehicle brand, but the marque will focus on launching the new XT6 crossover, a new Escalade and an "upcoming performance sedan" in the next few years, before the electric SUV lands before 2021.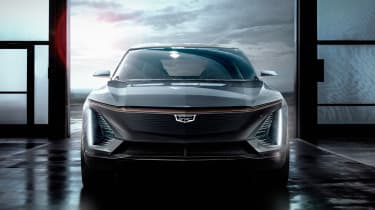 Cadillac says that the BEV3 architecture is flexible, confirming built-in modularity that will allow the company to design and develop new cars on the electric platform in a relatively short space of time.
The brand has confirmed that "a variety of body styles" will be spun off BEV3, so smaller electric crossovers and saloons for the American market are inevitable. Cadillac also says that EVs using BEV3 can be configured to be front, rear or all-wheel-drive, while battery output can be altered to suit customer needs and price.
Now read our review of Europe's latest EV competitior: the all-new Audi e-tron.