Mercedes GLA vs Volvo XC40
The new Mercedes GLA goes up against the Volvo XC40 in this premium small SUV showdown
Mercedes took a while to make a small SUV available in the UK, and when it did, the original GLA wasn't exactly at the sharp end of the class. But now there's an all-new, second-generation GLA here to right those wrongs – or so Mercedes sincerely hopes.
Its sporting new tech inspired by its A-Class family hatch sibling – and we already know how advanced that feels inside – which puts the GLA on a par with Volvo's small SUV, the XC40. 
Volvo also took its time to enter this compact premium SUV sector. But after changing hands and rebranding itself largely as an SUV manufacturer under Geely ownership back in 2015 with the XC90, the execution of the XC40 showed the firm is very much in a new era and has closed the gap to its German rivals, such as Mercedes. We're testing high-spec diesels here, although plug-in hybrids and petrol models are available in each brand's respective ranges. The PHEVs will likely steal some sales from these diesel models, while Volvo also offers the XC40 as a full EV.
However, the diesels are still at the heartland of this sector, so these models will have to tick every box to come out on top in this Auto Express road test.
Mercedes GLA
| | |
| --- | --- |
| Model: | Mercedes GLA 220 d 4MATIC AMG Line Premium Plus |
| Price: | £43,260 |
| Engine: | 2.0-litre 4cyl diesel, 187bhp  |
| 0-62mph: | 7.3 seconds |
| Test economy: | 45.5mpg/10.0mpl  |
| CO2: | 151g/km   |
| Annual road tax: | £475 |
The second-generation GLA has arrived sporting a new look, engines and tech. Here we test the £43,260 GLA 220 d 4MATIC AMG Line Premium Plus model, which is pricier than the Volvo.
Design & engineering
It's easy to see how much this Mk2 GLA has matured into a fully-fledged SUV; it's 10cm taller than its predecessor, and Mercedes claims there's even more room inside, despite it being 1.5cm shorter.
That transformation has been made possible thanks to the car's MFA2 platform, the second generation of Mercedes' Modular Front-wheel-drive Architecture. However, here the GLA uses Mercedes' 4MATIC four-wheel-drive system, which features a new electro-mechanically operated clutch. Most of the time the torque split is 80:20 front to rear, but it can be balanced 50:50 if you're off-roading.
Both cars feature MacPherson strut suspension at the front and a multi-link rear set-up necessary for their four-wheel-drive layouts.
There are more similarities when it comes to power and torque. The GLA uses a 2.0-litre four-cylinder diesel engine that produces 187bhp and 400Nm of torque – the same as the Volvo.
While the GLA has evolved an incredible amount mechanically, there's a similar new-found digital focus inside. A lot of the tech is carried over from the A-Class hatch, and in AMG Line Premium Plus trim you get two 10.25-inch displays with augmented-reality sat-nav. The Volvo's tech is good, but the Merc feels like it's a generation newer.
Both cars offer an acceptable level of quality. The Mercedes' design is cleaner and simpler than the Volvo's, but both integrate their tech nicely and the plastics that cover the dash are good. Real metal finishings help the premium feel, but there's no denying that, at £3,810 more than the Volvo in these trim levels, the Merc is slightly higher quality, but not by that much. The extra cost is due to the Premium Plus pack – see our Through the Range panel (p71) for a kit rundown.
Partnership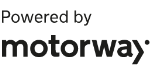 Need to sell your car?
Find your best offer from over 5,000+ dealers. It's that easy.
Driving
Comfort and refinement are two of the GLA's strongest characteristics. The extra ride height and suspension travel compared with the A-Class has really helped this platform feel more fluid and forgiving. The suspension absorbs bumps well, whereas the Volvo, on its larger, 21-inch alloy wheels, feels lumpier on similarly broken road surfaces. Combined with the engine, it means the Mercedes is more refined.
While both models make the same power and torque, the Mercedes produces its maximum torque from just 1,600rpm, so it pulls strongly. Diesel is good when the tech is implemented like this.
The smooth surge is sustained into the mid-range, but the eight-speed dual-clutch transmission doesn't need to see that many revs before it changes up. The engine drones less than the Volvo's anyway, but as a result the GLA is the quieter, more relaxing car when accelerating up through the gears.
There's plenty of grip, the steering is a good weight – heavier than the Volvo's – but the GLA isn't exactly what you'd call engaging. However, compact SUVs should be more about comfort and, at this level of the market, refinement. The GLA is sound here.
In every way it has the edge over the Volvo dynamically. It's quicker, covering the 0-62mph sprint in 7.3 seconds, which is six-tenths faster than its Swedish rival. But both cars are quick enough.
Practicality
The GLA's coming of age is reflected in its practicality. There a 485-litre boot on offer behind its standard powered tailgate, which beats the Volvo's boot by 25 litres. In reality, both SUVs offer enough volume to just about squeeze in all the luggage for a family of four.
Rear seat room isn't quite as generous. The GLA has grown into a fully-fledged small SUV, but because the roofline is lower than the Volvo's, there's not as much headroom. Additionally, kids might scuff the front seatbacks in a child seat, while legroom for adults is okay, but at least you can tuck your feet under the front seats.
We know how functional the XC40's interior is and, thankfully, the GLA's clean look and sharp, straight-lined interior design hasn't adversely affected storage. There's a tray with wireless charging in front of the gear lever, two cup-holders and a big central bin behind with USB ports.
Ownership
Safety kit is critical in this class, and in Premium Plus trim the GLA features AEB, collision warning, lane-keep assist, matrix LED lights and seven airbags as standard. While you have to upgrade to the £1,495 Driver Assistance package for blind-spot assist, it also adds cross-traffic alert and active safety systems to keep you in your lane or swerve to avoid an obstacle.
One element that might not be so great about the ownership experience is Mercedes' service. We routinely see premium German brands finish lower down the order in our Driver Power satisfaction survey, and Mercedes' 28th place out of 30 isn't a great result. Owners criticised running costs particularly, with the brand ranking 29th in this area of the study. Volvo performed better, taking 10th place overall.
Running costs
However, on fuel economy, the GLA showed a respectable result of 45.5mpg, compared with 43.5mpg for the Volvo. It means you'll spend £65 less per year at the pumps.
Otherwise, the GLA's running costs will match its premium price tag, because servicing is £30 per month over three years (£1,080 in total, but only £125 more than the Volvo over this period). 
Insurance comes in at £554 and £529 for our sample driver on the GLA and XC40 respectively.
Testers' notes
"GLA doesn't feature leather; man-made Artico is the only option, but you wouldn't know the difference. It still feels every inch as premium as the XC40, which offers part-leather seats."
Volvo XC40
| | |
| --- | --- |
| Model: | Volvo XC40  D4 AWD Inscription Pro |
| Price: | £39,450 |
| Engine: | 2.0-litre 4cyl diesel, 187bhp  |
| 0-62mph: | 7.9 seconds |
| Test economy: | 43.5mpg/9.6mpl  |
| CO2: | 167g/km   |
| Annual road tax: | £150 |
The XC40 shook up this class when it went on sale in late 2017, but a few years on, newer rivals have emerged. So is it still a contender against cars such as the new Mercedes GLA? We're testing the top-spec D4 Inscription Pro to find out.
Design & engineering
The first thing to mention is that, despite both of these cars being the top-spec diesel models, the Volvo is £3,810 cheaper to buy than the Mercedes. However, the GLA's lower AMG Line Executive trim still gets features to match the Volvo, and it's more on par, at £39,935.
Mechanically, Volvo uses a similar approach to Mercedes and many of its rivals, and the XC40 is based on the firm's CMA Compact Modular Architecture.
As we've already mentioned, the Volvo's D4 2.0-litre diesel produces identical figures to the Mercedes, at 187bhp and 400Nm of torque. However, while both cars are four-wheel drive, the XC40 powers its wheels through a conventional eight-speed torque-converter auto. The GLA offers the same number of ratios, but is a dual-clutch unit.
There's a plug-in hybrid XC40, as with the GLA, but the CMA architecture also accepts full electrification. However, despite Volvo's push towards electrifying all of its cars, none of the diesels in the XC40 line-up currently offer mild hybrid tech, so it's a level playing field with the Mercedes.
The XC40's body is controlled by a similar suspension set-up to the GLA's, with MacPherson struts up front and a multi-link rear axle. While you get a choice of driving modes, adaptive dampers aren't available. It's the same situation in the Mercedes, but our Volvo test car had optional 21-inch alloys, which impacted the ride; 19-inch wheels are standard.
Otherwise, quality is a match for the Merc. The Volvo's dash top is soft and the plastics and metals used elsewhere feel good. Items such as the GLA's flimsy, flat glovebox panel put the Volvo slightly ahead if anything, especially since it's the cheaper car.
Driving
The XC40 doesn't ride or drive as well as its more modern rival. Part of that is due to our test car's larger, optional, wheels. They don't ruin the ride altogether, but they introduce a slight edge and harshness in some situations that isn't as prominent on XC40s that we've tested with smaller wheels.
Even so, the Volvo never settles down quite like the GLA does. It feels busier more of the time, as if there are more small vibrations passing through to the cabin that the suspension isn't filtering out. It tends to bounce more aggressively over bigger bumps, too, but movement from lumps in town and undulations is controlled relatively well. The XC40 is far from uncomfortable, but it just doesn't feel as refined as the Mercedes.
It's noisier, too. The D4 engine is vocal, while the eight-speed gearbox hangs on to ratios longer, forcing the engine to rev higher. When the shifts come they're not quite as quick as the DCT in the GLA, but they are still smooth. 
It's quick enough, taking 7.9 seconds to accelerate from 0-62mph, even if it's not quite as rapid as the GLA. With an identical amount of torque, both cars offer good in-gear flexibility – exactly as a modern turbodiesel should.
The steering is light, so the XC40 does a good job of matching the GLA's agility, but since it's also taller and heavier, there's noticeably more body roll in corners. It's never unnerving, but surprisingly, given Volvo's focus on safety, the Mercedes feels more planted and secure.
Practicality
We know that the XC40 is down on boot space compared with the GLA, but that will only be a big issue when you're really packing the car full of kit. Most of the time there's enough load space, while a standard powered tailgate matches the Merc's.
Cabin storage is just as good as the GLA's, while the Volvo's boxier shape means there's more headroom. You sit upright in the rear, which brings your legs back towards you, so there's a comparable level of legroom to the Mercedes – but in the GLA you can also recline the seatbacks for a more comfortable position if you want it. Bear in mind this will eat into boot space just a little, but then it does have a little to spare over the XC40.
Ownership
Volvo's established focus on safety means this Inscription Pro trim level gets a lot of standard safety kit. This includes AEB with collision warning and pedestrian, cyclist and animal detection – systems that avoid you leaving the road and help you return to it if you just drop a wheel off the tarmac – as well as an evasive steering system to avoid head-on collisions, as offered optionally in the GLA.
There's also traffic-sign recognition, lane-keep assist and seven airbags in the Volvo, but the blind- spot warning feature is part of a £600 pack.
The XC40 achieved a full five-star rating from crash safety experts Euro NCAP when it was tested in 2018; the new GLA has yet to be tested.
Running costs
Despite the XC40's lower list price, its engine pumps out more CO2, at 167g/km, which puts it in the top 37 per cent Benefit-in-Kind company car tax bracket. It means higher-rate earners will pay £5,702 in company car tax.
The GLA is more efficient and emits 151g/km, which puts it three percentage points lower, so while it has a significantly higher list price, it'll cost only £100 more in company car tax per year.
Private buyers will lose less running the Volvo, because our experts predict it'll retain 51.9 per cent of its value, which works out at £20,475. This compares with 47.8 per cent/£20,674 for the pricier Mercedes.
Testers' notes
"The XC40 still looks stylish. However, you pay a price for those looks. That kicked-up rear window line into the C-pillar really doesn't help over-the-shoulder visibility for motorway lane changes."
Verdict
First place: Mercedes GLA
Yes, it's pricier, but we think the GLA's added practicality, superior refinement and technology, plus its performance and comfort advantage are all worth the extra. We'd go for the Premium model and save some cash, which puts it closer to the XC40 on price. But even so, the Merc's ability is much improved and makes the Volvo feel a little older. 
Second place: Volvo XC40
The XC40 still has value for money on its side, but it lacks the GLA's refinement, comfort and practicality – key attributes in this class – while its tech isn't as advanced. Its running costs aren't enough to assert an advantage here, either. However, the Volvo is still a great premium compact SUV, but the GLA is the more competent machine, even if it's also pricier. 
Worth waiting for?
Alfa Romeo Tonale
Model: Alfa Romeo Tonale
Due: late '20
Price: £28k (est)
Engine: 2.2-litre 4cyl, 187bhp
Alfa Romeo expects the Tonale to become its best-selling car - and, looking at it, it's not hard to see why. There'll be powertrains to rival the GLA, plus more advanced infotainment and tech. It'll be Alfa's first small SUV.
Figures
| | | |
| --- | --- | --- |
|   | Mercedes GLA 220 d 4MATIC AMG Line Premium Plus | Volvo XC40 D4 AWD Inscription Pro |
| On the road price/total as tested | £43,260/£43,855 | £39,450/£41,400 |
| Residual value (after 3yrs/36,000) | £20,674/47.8% | £20,475/51.9% |
| Depreciation | £22,586 | £18,975 |
| Annual tax liability std/higher rate | £2,901/£5,802 | £2,851/£5,702 |
| Annual fuel cost (12k/20k miles) | £1,400/£2,334 | £1,465/£2,441 |
| Insurance group/quote/VED | TBC/£554/£475 | 30/£529/£150 |
| Cost of 1st/2nd/3rd service | £30 per month (3yrs) | £260/£435/£260 |
| Length/wheelbase | 4,410/2,729mm | 4,425/2,702mm |
| Height/width | 1,611/1,834mm | 1,658/1,910mm |
| Engine | 4cyl in-line/1,950cc | 4cyl in-line/1,969cc |
| Peak power/revs | 187/3,800 bhp/rpm | 187/4,000 bhp/rpm |
| Peak torque/revs | 400/1,600 Nm/rpm | 400/1,750 Nm/rpm |
| Transmission | 8-spd DCT/4wd | 8-spd auto/4wd |
| Fuel tank capacity/spare wheel | 51 litres/repair kit | 54 litres/repair kit |
| Boot capacity (seats up/down) | 485/1,420 litres | 460/1,336 litres |
| Kerbweight/payload/towing weight | 1,670/520/2,000kg | 1,698/515/2,100kg |
| Turning circle | 11.4 metres | 11.8 metres |
| Basic warranty/recovery | 3yrs (unlimited)/3yrs | 3yrs (60,000)/3yrs |
| Driver Power manufacturer/dealer pos | 28th/15th | 10th/9th |
| NCAP: Adult/child/ped./assist/stars | TBC | 97/87/71/76/5 ('18) |
| 0-62mph/top speed | 7.3 secs/136mph | 7.9 secs/112mph |
| Auto Express econ (mpg/mpl)/range | 45.5/6.2/510 miles | 43.5/6.5/517 miles |
| WLTP combined | 49.6mpg | 39.8-44.1mpg |
| WLTP combined | 10.9mpl | 8.8-9.7mpl |
| Actual/claimed CO2/tax bracket | 166/151g/km/34% | 174/167g/km/37% |
| Airbags/Isofix/park sensors/camera | Seven/yes/yes/yes | Seven/yes/yes/yes |
| Automatic gearbox/lane keep assist | Yes/yes | Yes/yes |
| Blindspot detection/AEB | £1,495*/yes | £600*/yes |
| Climate/cruise control | Yes/yes | Yes/yes |
| Keyless entry/power tailgate | Yes/yes | £475*/yes |
| Leather/heated seats | No/yes | Yes/yes |
| Metallic paint/LED headlights | £595/matrix | £575/yes |
| Sat-nav/digi dash/DAB/connectivity | Yes (AR)/yes/yes/yes | Yes/yes/yes/yes |
| Wireless charge/CarPlay/Android Auto | Yes/yes/yes | £200*/£300*/£300* |