Halfords Super Brilliance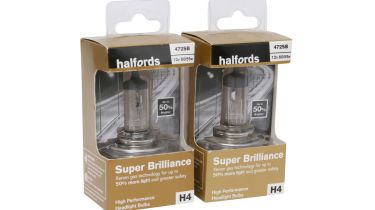 It's hard to look beyond that hefty price, as these Halfords bulbs are exactly the same Alite-made plus 60s as we found in the Ring UltraXenon pack.
The chain store's winter buy one get one free promotion helps, but it's hard to see why you'd buy these at their usual price. Although Halfords claims they deliver 50 per cent more light, the bulbs perform almost identically to the cheaper Rings.