Headlight bulbs tested
Boost visibility on the long winter evenings with a new set of headlight bulbs. We test 15 top buys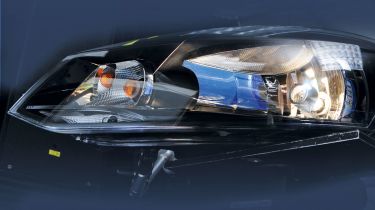 All the driver aids in the world won't help you avoid a crash if you can't see where you're going.
As the nights grow longer, we should all check our headlights; even if they still work, they dim over time. Plus, you could switch to upgraded bulbs, which claim to give up to 120 per cent more light than standard bulbs.
We went to Osram's light tunnel in Herbrectingen, Germany, to see which will get you safely through the winter.
How we tested them
Our last test focused on the single-filament H7 bulbs commonly found in dipped beam headlamps. This time round, we look again at the twin-filament H4 versions, covering dipped and main beams in a single bulb.
We split our bulbs into two groups: those that provided up to 60 per cent more light than a standard bulb, and those that gave more than 60 per cent extra. All performance claims refer to the extra light delivered 50 to 75 metres ahead of the car – right where the driver needs it.
Don't be surprised if you're confused by the branding when buying. While our bulbs are sold by the likes of Ring and Halfords, they are often made by a different company, like Alite or Gerlux.
In the light tunnel, we used a VW Polo MkV headlamp, adjusted to legal glare levels, to measure dipped beam light from bulbs at two points 50 metres from the light, plus on the kerb at 75 metres. To get the all-important beam rating, we used an industry formula, adding the 50-metre readings together and doubling the 75-metre figures.
The rating is an average of two bulbs bought or selected from several samples to ensure those we tested are those you can buy. Prices are for a pair, and – with the exception of the Halfords bulbs – all are from online retailers. Price played a minor role in our ranking.
Verdict
Osram triumphed last time we tested H4 bulbs, and the Night Breaker Plus and Silverstar repeat their category wins here. The opposition should also be worried about the company's new Silverstar 2.0, which was even better than our up to plus 60 per cent champ. Behind the Osram pair, the battle was closely fought. Narva edges second among the up to plus 60 per cent bulbs, while Ring's Xenon Ultima narrowly secured the runner-up spot in the top class.
Up to 60 per cent1. Osram Silverstar2. Narva Range Power
More than 60 per cent1. Osram Night Breaker Plus2. Ring Xenon Ultima