Halfords Extreme Brilliance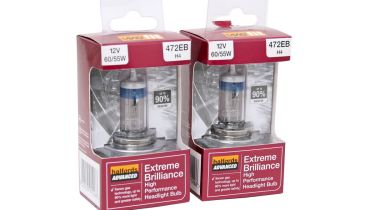 Plus 90 per cent bulb from Halfords had the edge over the top-of-the-range Ultra Brilliance.
Consistency was key, with our two sample Alite XM bulbs evenly matched, delivering a wide, light hotspot. However, a fuzzy glare cut-off on one bulb kept it away from the critical 75-metre point.
Once again, you should take advantage of Halfords' buy one get one free offer with these.