Halfords Ultra Brilliance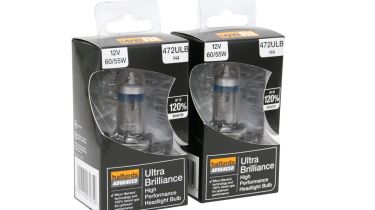 Suspected build quality problems with one of the Alite 120 bulbs ensured this top-of-the-range set from Halfords was well down in our overall ranking.
While one was good enough to challenge for a top three place, with a wide, even hot spot, the other was unfocused. The fuzzy cut-off line meant the beam focus had to be lowered to keep the glare within legal limits.