Volkswagen Group announces diesel scrappage schemes for UK
New Volkswagen, Audi, Skoda and SEAT cars are now available with discounts if you trade in a pre Euro 5 diesel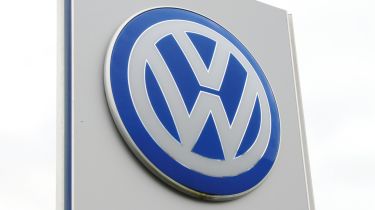 The Volkswagen Group has announced a UK wide-diesel scrappage scheme covering its Volkswagen, Audi, Skoda and SEAT brands, becoming the latest carmaker to offer varying discounts on new cars when purchased in tandem with owners trading in their older diesel vehicles.
Owners of any Euro 1 to 4 standard diesel car can take part in the scheme, so long as the vehicle to be scrapped was registered before 2010 and has been registered in the owner's name for at least six months. Like many other manufacturers rolling out diesel trade-in and scrappage incentives, the scheme will run until the end of 2017, and plug-in models from the Volkswagen and Audi brands are available with fresh discounts on top of government incentives.
• Diesel scrappage scheme in the UK: latest news
Volkswagen announced a diesel scrappage scheme in Germany last month, and the UK scheme is very similar, with larger discounts available on more expensive Euro 6 compliant models.
For instance, £1,800 is shaved off the price of a new up! if a valid car is traded in to be scrapped. Many of Volkswagen's mid-size and larger cars are available with discounts ranging from £4,000 to £6,000, while plug-in hybrid and fully electric cars have their incentives bundled with the government's OLEV grant. Therefore, a £5,500 scrappage discount applies to the all-electric e-Golf alongside the pre-existing £4,500 discount from the government.
Discounts on Audi models follow a similar pattern, though incentives for cars from the Skoda and SEAT brands are slightly smaller – while the VW up! gets £1,800 off its sticker price, a £1,500 saving is applied to the SEAT Mii and Skoda Citigo.
Not every model in each brand's range is available with the discount, however. The SEAT Ateca is conspicuously exempt from the scheme, as is the Skoda Kodiaq. Elsewhere, expensive flagship SUVs such as the Volkswagen Touareg and TDI versions of the Audi Q7 are not included, while Audi RS models, the R8 and the A8 are also absent.
For the time being, the discounts only apply to models currently on sale, and a Volkswagen spokesperson told us no decision has yet been made on whether discounts will apply to new cars going on sale before the end of the year, such as the all-new Polo.
What do you make of Volkswagen's scrappage scheme? Tell us your thoughts in the comments.