Disability cars and driving aids: the new tech helping disabled people get behind the wheel
Technology that's making it easier for disabled people to get behind the wheel and give them the freedom to lead an independent
One of the key selling points behind driverless cars is that they will provide mobility for groups of people who currently struggle to drive. Around 20 per cent of the UK population has a disability of some kind, which means driverless tech is likely to have a positive impact on millions of people who currently struggle with mobility. 
But autonomous cars are still several years away, which is why the Government and the private sector are currently helping disabled drivers with various support schemes. To find out what it takes to learn to drive with a disability, and what life on the road is like after passing your test, Auto Express looked into the current driver training, financial support and vehicle tech that helps millions of people to drive.
• Best cars available on Motability 2017
Learning to drive
According to the Driver and Vehicle Licensing Agency (DVLA), there are over 1.98 million disabled drivers on the road, making them a significant part of the motoring community. Before taking lessons, the DVLA must know of any "notifiable" medical conditions. These range from epilepsy and strokes to physical disabilities and visual impairments, as well as mental health conditions. 
Aside from this requirement, learning to drive isn't much different, because everyone must pass the theory and practical driving tests to be given a driving licence, regardless of background. 
The practical driving test can be taken in a modified car to suit various conditions (see our case studies), and the Driver and Vehicle Standards Agency (DVSA) can also make reasonable adjustments, such as allowing extra time or providing diagrams. 
None of this makes the test any easier, says DVSA examiner Nick Kimber, who has a disability himself: "When a candidate is driving they need to be able to control a car at the same level as anybody on test – whether they be male, female, young, old, able-bodied or not, and regardless of any adaptations," explains Nick. "And I can say that hand on heart, having passed the test as a disabled person, and now working as an examiner with able-bodied people."
Life after passing your test
The best-known assistance scheme for the disabled is Motability. Currently 630,000 people use it to lease a vehicle by using the mobility allowance of the disability benefit that they may be receiving. 
Motability offers new cars that can be leased over three years. It will also cover insurance, road tax, servicing, breakdown assistance and tyre and windscreen repair: drivers just need to pay their fuel costs. Motability has over 400 different vehicle adaptations, such as a hand-controlled throttle or bespoke machines to help with wheelchair access, although not everything is covered by the scheme. 
The Blue Badge scheme is a service offered to the registered blind, as well as certain benefit claimants or people who have problems walking and have been referred by their doctor. If you're a Blue Badge holder, you can use disabled parking bays, plus you can arrange for your local council to install one near your home. 
In April 2013, the Government began to replace the Disability Living Allowance with the Personal Independence Payment (PIP). But critics say that the change has reduced the number of people eligible for Motability. The Government's own figures show a total of 59,000 disabled drivers lost their entitlement under PIP. 
Partnership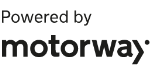 Need to sell your car?
Find your best offer from over 5,000+ dealers. It's that easy.
We also caught up with two motorists, one who is learning to drive with a disability, and another who's passed his test and is now driving regularly to get their take on driving with a disability. 
Case studies
Paul Whittington
Age: 26Drives: 2016 Ford Galaxy TDCi Titanium
Bournemouth University researcher Paul Whittington's cerebral palsy meant learning to drive was more complex than for most people. But his instructor John Brown came up with some ingenious solutions to get him behind the wheel.
"I put two dip switches from a Morris Minor on a plate and wired them up to the electrics so he could kick left and right to indicate," John says. "Paul suffers from a startle reflex where his arms shoot into the air any time there's a shock. So we came up with the idea of insulation piping over a steering peg, so when he gripped it and his arm shocked, it didn't come off."
Paul passed his test in 2008 after just a few months of lessons, and now drives an adapted Ford Galaxy which he leases through Motability. "I liked cars from an early age and I always wanted to drive," says Paul. "Once I'd passed my test I could go where I wanted, when I wanted. I drive to university three days a week and if I go out with friends at the weekend, I drive."
Paul's car is fitted with a mechanism called the Automatic Transport and Retrieval System (ATRS) that sees his wheelchair load itself into the boot. This was originally developed for the International Space Station, and Paul is the only person in the UK to use the tech. As part of his Bournemouth computing degree, Paul developed a smartphone app – he called it SmartATRS – so he could get in and out of his car more easily. 
"Initially the system was controlled by keyfobs, which I struggled to use. I made a smartphone version to provide the same functionality," he explains. When he touches the buttons on two smartphones located on his wheelchair and on the dash, Paul's chair drives itself to the back of the car and on to a loading plate.
Paul's Galaxy is paid for through Motability, but he had to stump up £30,000 for the ATRS, plus a further £4,000 every three years to transfer the system into his new car. Paul says: "I was fortunate that I could fund these, but the costs are prohibitive for some people."
Paul recently completed a PhD during which he created a framework that recommends technologies to people with disabilities based on the movements they can do independently. Now a postdoctoral researcher, he will continue to come up with innovative ways to help disabled people get driving.
Jack Hughes
Age: 22Drives: 2016 Volkswagen Transporter BiTDI Sportline
When Jack Hughes was 16, he was involved in a moped accident which left him partially paralysed and a full-time wheelchair user. Now 22, Jack doesn't let his injury prevent him from driving. He's having lessons with a specialist instructor in his adapted Volkswagen Transporter, and has his practical test booked for late September. His car is crammed with the latest hand and voice activation tech from German firm Paravan. 
"I've got a [hand-operated] accelerator and brake on my right – I pull it back for the accelerator and push it forward for brake," Jack says. "With the voice activation I can change gear, put the lights and wipers on and open the doors.
"Driving with hand controls is like trying to pat your head and rub your stomach at the same time. My steering wheel is the quarter the size of a normal wheel, so it does half lock in about two inches. Add to that the fact I can't 100 per cent feel my hands, so imagine putting your hands on the steering wheel butyou can't feel the wheel. It's not easy."
Jack is the only UK motorist to have this particular system, which has a £66,000 price tag. Despite the high cost, and mammoth challenge of getting behind the wheel after a big accident on the road, Jack says it's crucial for him to maintain his independence. "Driving was daunting at first but I have to plod on and get through it, because I haven't got a choice how to drive," he says. 
What do you think about the new technology helping disabled drivers? Let us know in the comments section...