Behind the screens: the secret life of famous cars from film and TV
We visit the £30million car collection in north London that supplies wheels to the biggest TV and film productions
What do blockbusters hits such as Kingsman: The Golden Circle and Mary Poppins Returns have in common with TV shows like Peaky Blinders? Apart from big budgets, star-studded casts and action-packed scenes, it's the cars they feature. The Rolls-Royce Phantom (Kingsman: The Golden Circle), the Austin Taxi (Mary Poppins) and the Clyno Estate (Peaky Blinders) all come from a collection of cars that's one of the most sought after by the UK's film and TV studios.  
Handing over rare and classic cars for up to six months to shoot a movie isn't easy, which is why there are only a handful of companies and individuals catering for production companies. And Studio 434, based in Potters Bar, Herts, is fast becoming the go-to choice.
To find out what it takes to keep the biggest production houses in the UK happy, Auto Express spent the day going over this impressive collection of cars. 
Curiously, Studio 434 didn't start out with the intention to supply movie and TV studios. This is because it, and the 300-plus cars within, are all owned by Rodger Dudding, a millionaire who made his fortune in ticketing machines and self-storage units. Dudding began collecting cars around 45 years ago because he found it enjoyable. 
"It all started with a Jensen Interceptor FF, and soon grew into a passion of mine," he told us. As his fortune grew, so did his car collection, which now spans several warehouses and includes everything from an original Ford Model T to a Clyno Royal, and classic Ferraris like the legendary 208 GTB Turbo. With a resume like this, it didn't take long before movie studios and TV production companies started knocking on Dudding's door. "It made good business sense, so I began getting involved," he said.  
The cars from Studio 434 have featured in over 100 films, TV episodes and music videos, from hit shows like The Crown and Downton Abbey to new blockbusters including Kingsman: The Golden Circle, which is soon to be in theatres. Dudding explained that obtaining rare cars was only half the battle for studios. "Historically, they used to contact individual people or museums for cars, but if the car had a hissy fit then the work would have to be halted for the day, and the mechanics would be called in," he said. 
This is why Dudding is now expanding his collection even further. "Our objective is to have at least two cars from each time period from around 1905 to 2017," he told us. "That way what we always have a back-up." 
Even though the collection is worth in excess of £30million, Dudding isn't too concerned about sharing his cars with studios, saying: "The cars are very heavily insured always and we rarely let other people drive them." 
In charge of driving most of Dudding's cars on set is Luca Lachezar – a valet and caretaker at Studio 434. "I know every car inside and out, where to open their bonnets, how they are to start and what it takes to drive them," Lachezar told us. 
He's not only in charge of making sure the cars get delivered to the sets in good condition, but also driving and maintaining the vehicles during the shoot. "I've appeared in films like Mary Poppins Returns as a driver, and in Orient Express on a motorcycle," he said. "I was recently in SS-GB, where I drove a 1938 Jaguar SS." 
Partnership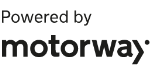 Need to sell your car?
Find your best offer from over 5,000+ dealers. It's that easy.
The shoots can last up to six months, which can mean a lot of work for Lachezar, and all of the cars are ready for action. To demonstrate, he grabbed the keys to a 1935 Austin Taxi. "To start some of these cars, we often place a metal board behind the exhaust; otherwise there'd be smoke everywhere," he told us. The Austin coughed into life on the first attempt, and Lachezar took the wheel – the lights worked, as did the illuminated taxi sign, and inside the meter was running. Such details are key for studios to ensure that what appears on film is as authentic as possible. 
This is also why many of the older cars are dirty – something that would worry most other private collectors. Lachezar said: "Studios don't want shiny cars, because this would look out of place with the setting. They have to appear authentic, so dirt and dust are good." 
But supplying cars for the big screen isn't all that Dudding wants to accomplish. "There are around five or six studios in London to shoot films but they're all booked up, so there's clearly demand for more," he said. He told us a friend of his approached him and suggested building a studio of his own, and added: "So this is what we're doing – we're building our own studio in the back of the building where production firms can spend days and weeks filming." Dudding explained that it will have green screen facilities – allowing cars to be filmed and inserted into separately shot backgrounds – plus room to manoeuvre and drive cars round and even an apartment to house staff and stars. The aim is to become a "one-stop shop" for production companies. 
As we walk round the collection, there's a car that keeps popping up: the Aston Martin Lagonda 'wedge'. Although Dudding doesn't focus on a single brand or period, he told us he has a soft spot for the futuristic Aston. "The reason I love it is that it was not an evolution of an existing model, it was a revolution for Aston Martin. The shape was completely original, the electronics were very advanced for its time," he said. 
"When it first came out it cost £30,000 more than a Rolls-Royce. I bought one in 1982 and have been buying them ever since. I now own 23." It's this love of cutting-edge engineering and design that makes Dudding partly happy to share his cars with film and TV production companies.
"Importantly, my cars are a significant part of history," he told us. "For years we were a leading nation of carproduction. We still have some of the best engineers and designers in the world and this heritage is key to showing that. British manufacturing is widely important and these cars and the shows they go to are an important reminder." 
He added: "There's also an element of enjoyment with these cars, the sound they make and the way they look. It's no secret the internal combustion engine as we know it will not be around for ever, so getting these cars on screen and TV shows is a great reminder of where we've come." 
The days of loud petrol V8s and rackety old diesels may be numbered, but thanks to Rodger we'll at least be able to reminisce what they look and sound like on film.
Which is your favourite of the Studio 434 cars featured here? Let us know in the comments below...