Skoda's success puts it on collision course with VW
Skoda has enjoyed immense success of late, but at a cost to Volkswagen. Is its parent brand fighting back?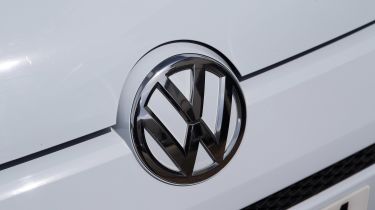 Volkswagen is apparently spoiling for a fight with its fellow VW Group brand Skoda over the latter's more affordable pricing and growing range of award-winning models. Speaking to news agency Reuters, VW sources have suggested that VW is taking measures to claw back ground.
Specifically, VW plans on getting Skoda to pay more for its shared technology and move some of its production facilities from the Czech Republic to Germany, as the Dieselgate scandal continues to hit the German car giant in the pocket. Thousands of jobs are currently being cut in VW management's attempts to trim excess staff in its factories.
The Reuters report indicates that from Volkswagen's perspective, Skoda is benefitting from the VW Group's latest technology with cheaper labour. The Czech marque has been part of the Volkswagen Group since the fall of communism in 1991 and wholly owned by VW since 2000. Under VW's guidance, Skoda has become a very successful mid-market car brand and surpassed luxury brand Audi's operating profit margin last year.
The cost of labour in Skoda's factories is considerably cheaper than in VW's German plants. Manufacturing wages average £9 per hour in the Czech Republic while in Germany, that average is £34.50 per hour. It also means some cars in the Skoda range look considerably cheaper than similar Volkswagen models with the value proposition being enough to override the extra cache of the VW badge.
The Skoda Kodiaq SUV costs around £1,340 less than the VW Tiguan it's based on, with the former being rated higher than the latter in group tests. The Auto Express Driver Power Survey winner in 2017 was the Skoda Superb, which won drivers over compared to the more expensive VW Passat its based on.
According the Reuters, a key underlying issue surrounding the VW-Skoda conflict is the competition over resources ahead of VW Group's £18 billion funding to launch 50 electric cars by 2025. Both marques aim to introduce an all-electric SUV in 2020 with a 300-mile range.
• Skoda reveals targets for future EVs and connected services
Skoda's main union claims that the shift of facilities from the Czech Republic to Germany could cost as many as 2,000 jobs. Czech Prime Minister Bohuslav Sobotka has expressed his concerns, with his office stating: "The government has a clear interest which is that all planned investments by VW and Skoda in the Czech Republic are carried through and that production is not moved outside the country."
What do you think about the success of the Skoda brand and the challenge it poses to VW? Let us know in the comments...